Guards Sympathize With Striking Prisoners: "We See It As A Moral Issue"
As a national prison strike enters its second month, the Department of Justice says it will investigate conditions in Alabama prisons. And some corrections officers are expressing support.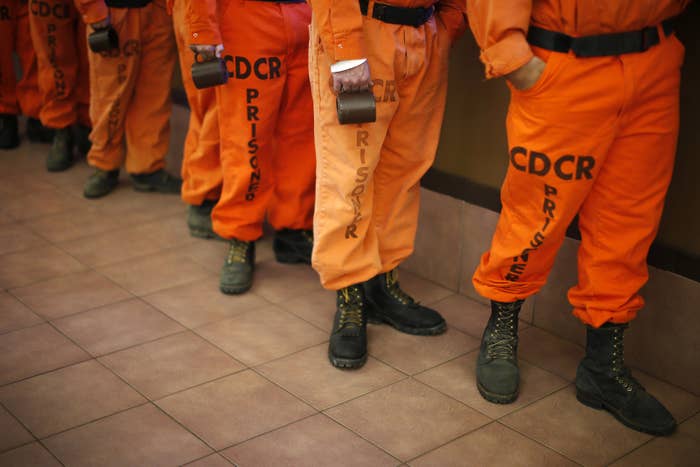 The US Department of Justice has opened an investigation into prison conditions in Alabama, weeks after inmates there joined a nationwide prisoner strike in protest of forced labor and living conditions.
"The investigation will focus on whether prisoners are adequately protected from physical harm and sexual abuse at the hands of other prisoners; whether prisoners are adequately protected from use of excessive force and staff sexual abuse by correctional officers; and whether the prisons provide sanitary, secure and safe living conditions," the DOJ said in a statement.
The department declined to comment on what prompted the statewide probe. But Pastor Kenneth Glasgow, a leader of the Free Alabama Movement, an advocacy group that helped support the strike, credited the actions of prisoners and corrections officers of Holman Correctional Facility in Atmore, Alabama.
"I do believe the prison strike that was initiated led and organized by those on the inside of Holman prison is the reason for the DOJ launching the investigation," he said. "And I think when they saw that even the officers admitted that the administration was allowing a hostile environment to be created, that was the straw that broke the camel's back."

As the prisoner strike continued in late September, corrections officers at Holman prison did not show up to scheduled work shifts and spoke out about dangerous conditions. And in Michigan, unionized corrections officers have expressed sympathy for the prisoners' cause.
"We see it as a moral issue," said Andy Potter, chief of staff and executive vice president of the Michigan Corrections Organization (MCO), which represents 10,000 corrections staffers. Hundreds of inmates in Michigan took part in the national strike with a peaceful prison-yard march in early September, leading to a purge by prison authorities, who identified 250 organizers of the strike and relocated them to other facilities.
"The officers basically understand the prisoners' plight," Potter told BuzzFeed News. "They don't outright support the work-stoppage, they haven't taken a position like that, but almost everyone that I've talked to — and I represent them — understand why the inmates would do it."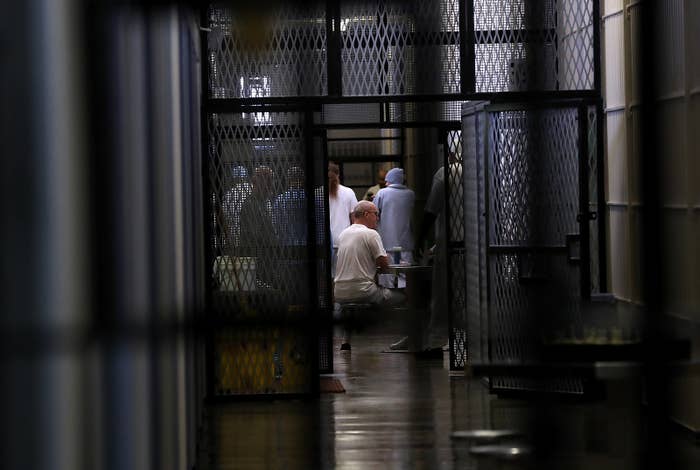 On the evening of Sunday, Sept. 24, more than two weeks after the national strike began, nine corrections officers at Holman did not show up to work their scheduled shift. Officers from nearby prisons were brought in to fill the posts, with higher-ranking officers handing out meals and handling security, according to reports from prisoners in the facility.
The following Sunday, six of the nine again did not appear for work, according to the Alabama Department of Corrections (ADOC).
While corrections officers have not officially endorsed the strike or shared specific grievances with the DOC, it was "not routine" for officers to fail to come to work in those numbers, ADOC Public Information Officer Robert Horton told BuzzFeed News.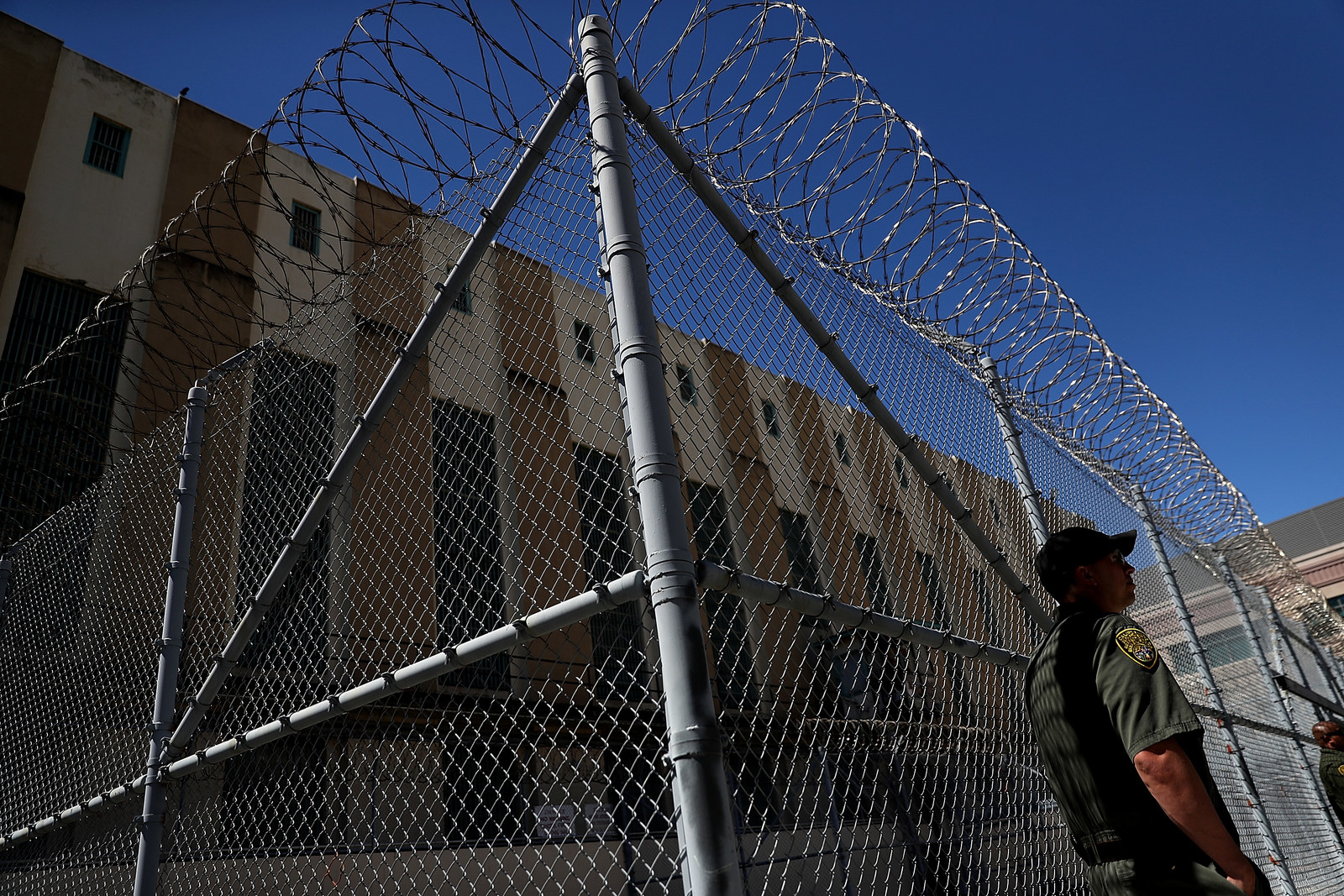 At the heart of the prison strike is the contention that forced labor is a violation of basic rights. Approximately 900,000 of America's 2.4 million prisoners today work for little or no pay, both running their facilities and producing goods like license plates and furniture for the state and private companies.
This is made possible by a loophole in the US Constitution itself. The 13th Amendment reads, in full: "Neither slavery nor involuntary servitude, except as a punishment for crime whereof the party shall have been duly convicted, shall exist within the United States."
In protest of being forced to work, as well as documented patterns of overcrowding, spoiled food, and the abuse of solitary confinement, prisoners across the country began working on plans for a national prison strike more than a year ago.
Using smuggled cell phones, social media, and the help of outside groups such as the Free Alabama Movement (FAM) and the Incarcerated Workers Organizing Committee (IWOC), prisoners were able to organize weeks of action beginning Sept. 9, the 45th anniversary of the Attica prison uprising in upstate New York.
But a broad view of the national action can be hard to come by. Prisoners have limited opportunities to communicate with the outside world, and information on the strike has been sporadic and difficult to obtain. Some organizers have been placed in solitary confinement.
So far, actions have been reported at facilities in Alabama, Michigan, Washington state, South Carolina, Ohio, and California over the past four weeks.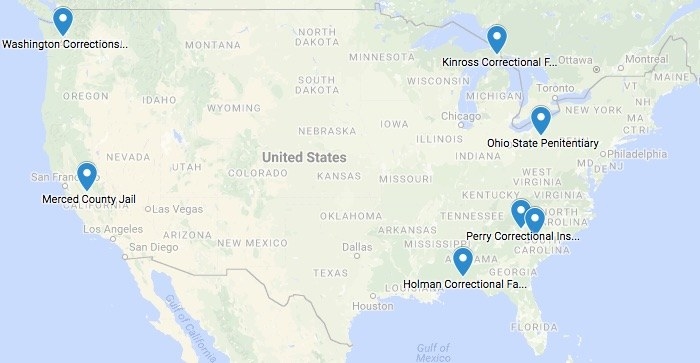 Accounts from Washington state and Michigan in particular illustrate the potential consequences for prisoners who take part in the strike, and the difficulty of maintaining momentum when any form of protest is met with swift retaliation.
At the Washington Corrections Center for Women in Gig Harbor, Washington, on Sept. 9, three prisoners did not report to their jobs in the prison library, in solidarity with the nationwide strike.
All three were placed in solitary confinement, pending disciplinary hearings, according to Jeremy Barclay, communications director of the Washington Department of Corrections. At the hearings, they were found guilty of not having appeared for work.
The women were required to spend 20 days in solitary confinement for participating in the strike, and they lost their job details working the library. As a result of their actions, the prison library remained closed from Sept. 9 to Oct. 1, Barclay said. According to the WDOC, the women were the only prisoners in the state to take part in the strike.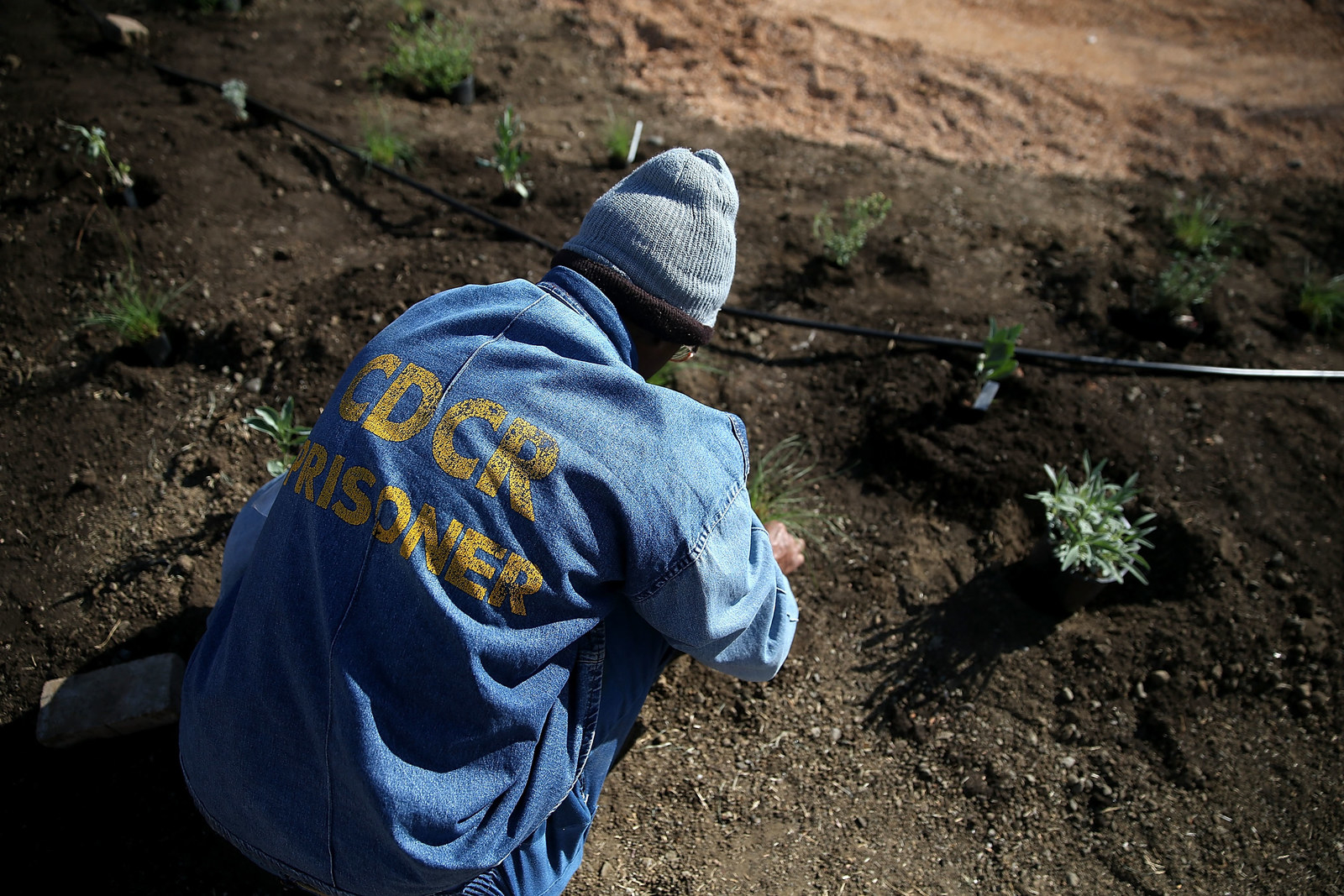 At Kinross Correctional Facility in Kincheloe, Michigan, on Sept. 9, 400 prisoners marched in the yard peacefully in violation of prison rules, according to Michigan DOC Public Information Officer Chris Gautz.
"After a few hours, we had our deputy wardens come out and talk to the prisoners and convince them to go back to their bunks, which they did," he said. "We appreciated that."
A crackdown followed. First, a "warden's forum" was convened, during which some prisoners spoke with the prison management about their grievances. They also shared information about which prisoners had helped to organized the strike, which corrections officers had been tracking independently as well. Later that afternoon, the prison dispatched an emergency response team, who went in and "extricated those who were responsible for leading the protest," according to Gautz.
"During the time it took to remove all of those who were involved — 150 in 8 housing units — some of the prisoners who could see this was happening took that time to break things in their housing units," he said.
Eventually, the officers placed all prisoners in the yard, with their wrists zip-tied for several hours, Gautz said, confirming an account from IWOC spokesperson Azzurra Crispino.
In the following days, corrections officers removed the 150 prisoners identified as strike leaders from Kinross and relocated them to other facilities in the state. The prisoners were placed in solitary confinement until they could have a disciplinary hearing, after which, if found guilty, they will have sanctions placed on them in the form of lost privileges or increased security, restricting their freedom of movement, according to Gautz.
During the march, the prisoners "weren't attacking each other, attacking staff, or calling out threats to my knowledge," Gautz said. "They were just marching. But in a prison setting, any demonstration like that, where prisoners are gathering together and acting as one, is a dangerous situation. So it's not allowed, and the prisoners know that."
After the removal of the initial 150 prisoners who had been involved in the strike, corrections officers identified roughly another 100 prisoners involved in the labor action, who were also removed, Gautz said. In total, 250 prisoners were moved out of the facility. No individual who could be linked to organizing the strike remains at Kinross.

One of the main reasons prisoners participated in the strike in Michigan, according to the MCO's Potter, was the low quality and quantity of food in their facilities, which corrections officers have long protested.
"We've been in the media for the past two or three years arguing the food portions are terrible," Potter said. "Both the quantity and the quality. It's not right."
According to prisoners and officers, the food is often spoiled and contains maggots. Also prior to the strike, wages for prisoners' work were decreased, while commissary prices for packaged food were increased, Potter said. This was one of the main contributing reasons for the strike at Kinross.
"Prisoners should be paid a good wage when they work," said Potter. "They should be allowed to buy store goods. When they repress that, they create a pressure cooker situation. This didn't just pop up out of nowhere."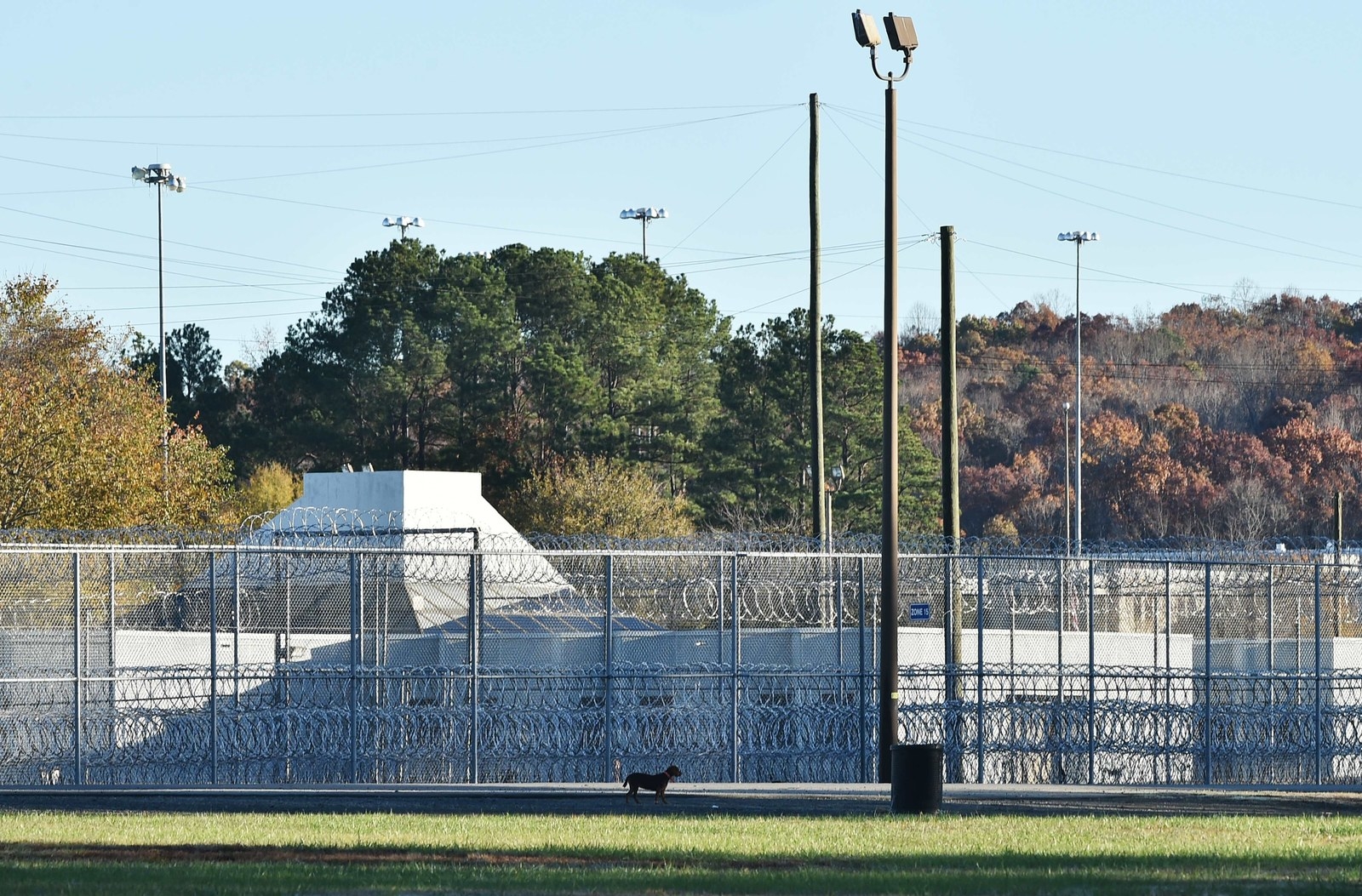 In response to the retaliation now underway in different facilities across the country, the National Lawyers Guild, which endorsed the strike back in the spring, has offered its services.
"We have gotten quite a few reports from different states, from prisoners who are facing retaliation for their participation," said Tasha Moro, communications director for the National Lawyers Guild. "We've offered to file notices of claim on their behalf, which notifies the prison that a suit could be filed, letting them know the abuse in these reports are being documented and allows prisoners time to find local representation."
And the cause of striking prisoners may get a signal boost from the release of The 13th, a documentary on prison labor directed by Ava DuVernay, which comes out on Netflix Friday.
In an interview Thursday, DuVernay said she was "in full support" of the strike. "I think it's incredible and tragic that it's not being carried on the front page of newspapers," she said. "No one even knows this is happening."
Even as prisoners across the country face retaliation for their actions in the form of solitary confinement, the loss of their job assignments, increased security, and forced relocation, organizers both within and outside prisons are planning for a second wave of strikes this month. The next set of labor actions will begin Oct. 15, according to organizers.
Kinketik Justice, a prisoner in solitary confinement in Holman, who helped plan the national Sept. 9 strike, said he hopes that lawyers and individuals will go directly to jails such as his to document conditions and advocate for prisoners. "You all want to tell a story," he told BuzzFeed News. "The Alabama prison system is slavery with a thousand-dollar suit on."