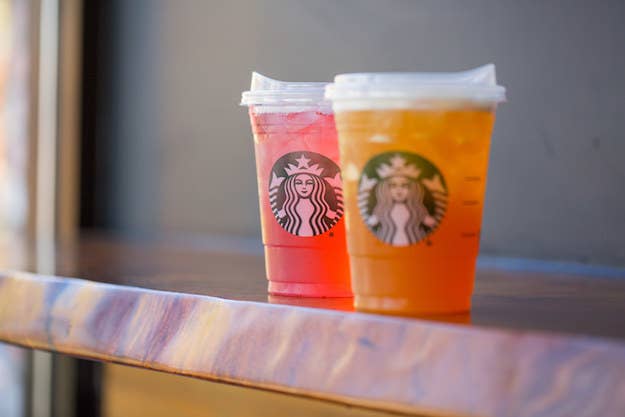 Global coffee monolith Starbucks announced Monday that by 2020, it will no longer offer plastic straws at any of its stores.
By redesigning cups and lids for cold drinks, the company will eliminate more than 1 billion plastic straws each year, it said. Starbucks will invest instead in biodegradable "alternative-material straw options."
Plastic straws often end up in the world's oceans, where they endanger aquatic animals like turtles and contribute to pollution. Studies estimate that there will be more plastic than fish in the ocean when measured by weight by 2050.
According to Starbucks, strawless lids will become the standard for all iced coffee, tea, and espresso drinks. Some observers have compared them to "adult sippy cups," since both feature a raised plastic lip for drinking.
Frappuccino drinks will be served with the new eco-friendly straws, but customers may request the other cups if they'd prefer no straw at all.
Starbucks President and CEO Kevin Johnson called the move "a significant milestone to achieve our global aspiration of sustainable coffee, served to our customers in more sustainable ways." The company will begin offering the new lids in Vancouver and Seattle this fall.
A spokesperson told BuzzFeed News that cold drinks now account for 50% of all Starbucks beverage sales, and "as customers show increased concern for the greater issue of waste, we know that what they're drinking is as important as how they're drinking it."
McDonald's also announced last month that it would start switching to paper straws in the United Kingdom and Ireland in the fall, completing the phaseout by 2019.
In April, the UK government considered a proposal to ban plastic straws nationally, and in May, the European Union also floated the idea. In the US, Seattle instituted a ban on plastic straws last week, joining the cities of Oakland and Berkeley.
"Plastic straws that end up in our oceans have a devastating effect on species," said Erin Simon, director of sustainability research and development at the World Wildlife Fund. "We hope others will follow in [Starbucks'] footsteps."

CORRECTION
Kevin Johnson's name was misspelled in an earlier version of this post.