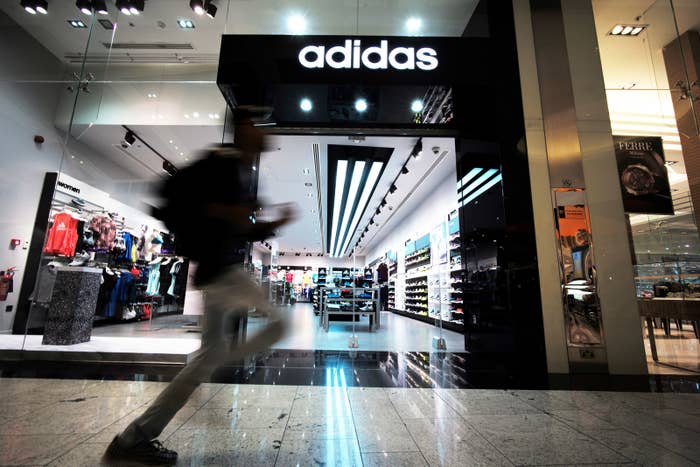 The FBI has brought federal bribery, fraud, and corruption charges against college basketball coaches and representatives of international sportswear company Adidas, the agency announced Tuesday.
Investigators allege that athletic advisers for Adidas, the second best-selling sneaker brand in the United States, bribed basketball coaches at NCAA Division I universities in exchange for the coaches influencing the student-athletes to sign endorsement deals once they enter the NBA. All in all, 10 people were charged in the complaints, including four assistant coaches.

Those charges include "conspiracy to commit bribery," "solicitation of bribes by an agent of a federally funded organization," and conspiracy to commit fraud.
The complaints name Jim Gatto, director of global sports marketing at Adidas, as a defendant, as well as employees of the University of Arizona, Auburn Univsersity, University of Southern California, and Oklahoma State University.
According to the FBI, Gatto allegedly conspired with coaches and student-athletes' families to bribe students to attend universities sponsored by Adidas, with a goal of securing future endorsements and partnerships. College-bound athletes and NCAA players cannot be paid to endorse brands.

The complaints include transcripts of phone conversations and text messages between players and advisers, including between Auburn University coach Chuck Connors Person and an unnamed college student-athlete, a cooperating witness, regarding bribery payments of thousands of dollars.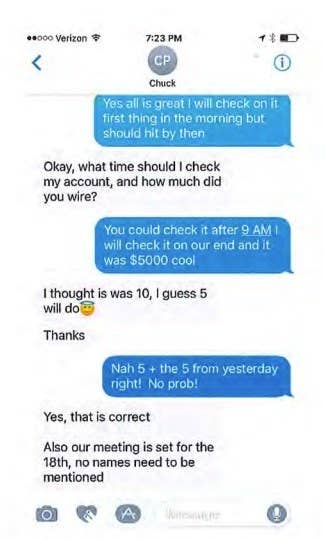 The charges are the culmination of a two-year investigation by the FBI and US Attorney's office for the Southern District of New York.
In one instance, the complaint alleges, a student-athlete's family was paid roughly $100,000 to encourage him to attend a particular college. The complaint also describes coaches accepting payments to steer players towards certain sports agents.
At a press conference Tuesday, Acting US Attorney for the Southern District of New York Joon Kim said the case showed the "dark underbelly" of college basketball, with executives "circling blue-chip players like coyotes."
"The defendants exploited the hoop dreams of student-athletes around the country, allegedly treating them as little more than opportunities to enrich themselves," he said.
Jonathan Brad Augustine, president of nonprofit The League Initiative, former sports agent Christian Dawkins, and head of Nike's Elite Youth Basketball League Merl Code are also named in the complaint.