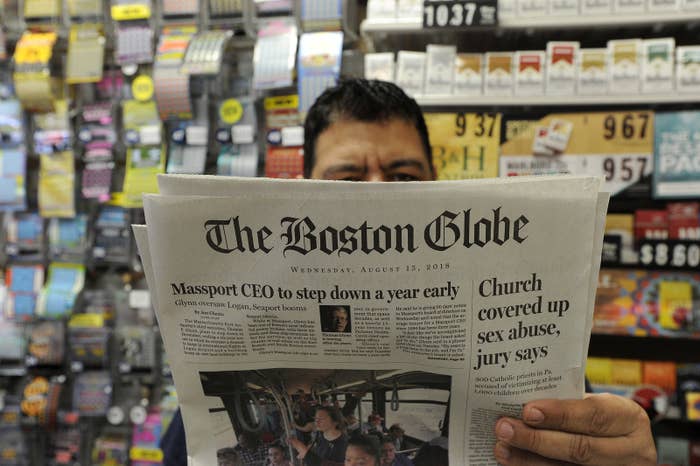 The FBI charged a California man for violently threatening reporters at the Boston Globe, the Department of Justice said Thursday.
Robert Chain, 68, from Encino, allegedly began making threatening phone calls to the Globe's newsroom on Aug. 10, directly after the newspaper called for news organizations to publish a coordinated editorial response to President Trump's continued attacks on the news media.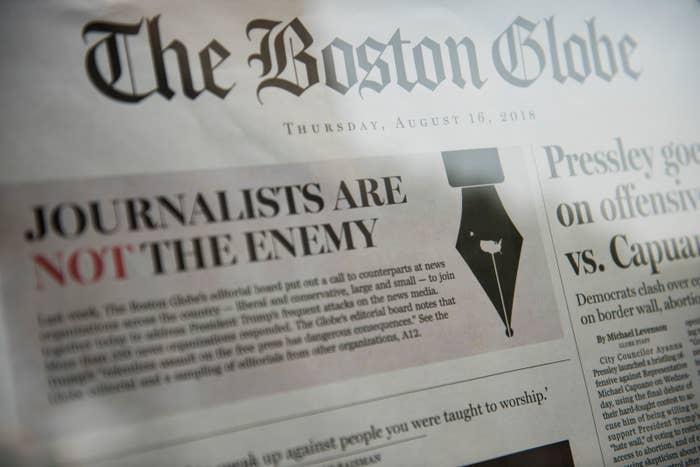 Chain referred to the Globe as "the enemy of the people" in his phone calls and threatened to kill newspaper employees, the Massachusetts State's Attorney's Office said. Chain called the newsroom 14 times in two weeks.
The Globe published an editorial in its Aug. 16 edition, "Journalists are not the enemy," the same day, more than 300 other publications also published editorials as part of the Globe's #FreePress campaign.
Chain called the newsroom that day and threatened to shoot Globe employees in the head "later today, at 4 o'clock."
In a transcript of the call, provided by the FBI, Chain also allegedly said, "Why don't you call Mueller, maybe he can help you out, buddy." Robert Mueller is currently the special counsel overseeing the investigation into Russian interference in the 2016 election.
Local law enforcement responded to the call and maintained a presence outside the newspaper's office building for the remainder of the day.

The editorial also caught the attention of President Donald Trump, who tweeted in response that the Globe was "in COLLUSION with other papers on free press." The president has repeatedly referred to the press as "the enemy of the people" and calls many mainstream news outlets "fake news."

Trump's latest tweet calling the press the enemy of the people was posted Thursday.
"Everyone has a right to express their opinion, but threatening to kill people takes it over the line and will not be tolerated," said Harold H. Shaw, special agent in charge of the Federal Bureau of Investigation, Boston Division, in a statement.
"Today's arrest of Robert Chain should serve [as] a warning to others, that making threats is not a prank, it's a federal crime."

Chain is charged with one count of making threatening communications in interstate commerce and will appear in federal court in Los Angeles Thursday before being transferred to Boston.

In June, an attacker shot and killed five reporters and injured two others at the Capital Gazette newsroom in Annapolis, Maryland. The shooter was reportedly upset about their coverage.