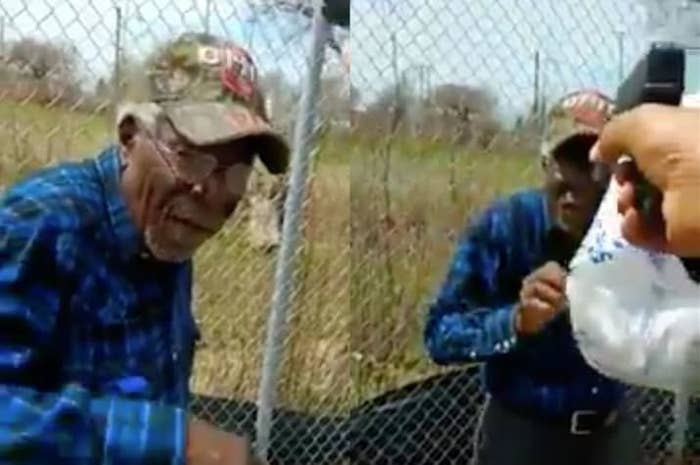 The family of Robert Godwin Sr., a 74-year-old Cleveland retiree whose murder was recorded and shared on Facebook, is suing the social media company for failing to notify authorities about threats posted by the shooter.
Police say that 37-year-old Steve Stephens shot and killed Godwin, a father of 10, in Cleveland last Easter Sunday. He recorded the slaying and posted the video to Facebook. In a series of other videos, Stephens claimed to kill others in the city, though police have only confirmed Godwin's murder.
Several days later, Stephens was found dead from a gunshot wound in Erie, Pennsylvania, in an apparent suicide.
A lawyer for Facebook told local media that the company has policies in place forbidding criminal activity, and that the platform takes swift action to remove threatening content when reported. BuzzFeed News has reached out to Facebook for comment.

The lawsuit, filed this month, states that the social media platform was negligent in failing to report the killer's threats prior to the shooting, given its data-mining abilities and the amount of information at its disposal.
"Facebook prides itself on having the ability to collect and analyze, in real time, and thereafter sell [a] vast array of information so that others can specifically identify and target users for variety of business purposes," the lawsuit states.
In obtaining users' information, organizing, and selling it, a duty of care arises, the case argues. The lawsuit claims Facebook failed at this duty, causing damage to the victim's family.
Facebook Associate General Counsel Natalie Naugle said that the company gives users tools to report content that violates company policies.

"We want people to feel safe using Facebook, which is why we have policies in place prohibiting direct threats, attacks, serious threats of harm to public and personal safety, and other criminal activity," she told Fox News 8 Cleveland. "We give people tools to report content that violates our policies, and take swift action to remove violating content when it's reported to us. We sympathize with the victim's family, who suffered such a tragic and senseless loss."
Read the full lawsuit here: