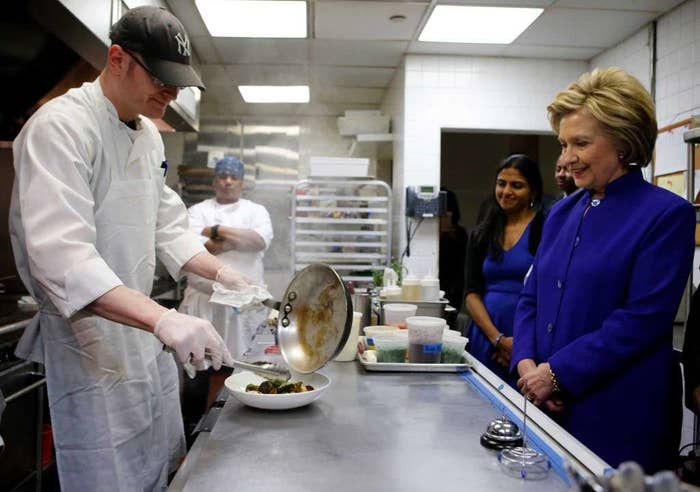 If you've never waited tables or run a restaurant, $2.13 likely doesn't mean much to you. But if you have, you might know it's the minimum hourly wage for servers in states where federal minimum wage law applies, with the expectation that tips make up the rest of the $7.25 federal minimum.
If tips aren't enough to bring a worker up to $7.25 an hour, the employer is legally required to pay the difference, although a 2014 White House study found it doesn't always work that way in practice.
On Monday, the Democratic Party's official platform called for an end to the little-known law that allows tipped workers to be paid less than minimum wage. It was the first time such a call has been officially embraced by the Democrats, and the first time the largely overlooked wage law has made it to a national platform.

Hillary Clinton personally championed the reform, according to Paul Booth, Executive Assistant to the President of the American Federation of State, County, and Municipal Employees (AFSCME) union and a member of the Democratic party platform-drafting committee. Clinton had expressed support for reforming the law as early as April, when she visited the worker-run restaurant COLORS in New York on the eve of the state's primary. Booth said the proposal received little pushback during the platform drafting process.
"I can assure you I was hovering over that paragraph very protectively, making sure it was there," he told BuzzFeed News. "But there was no controversy about it. No disagreement."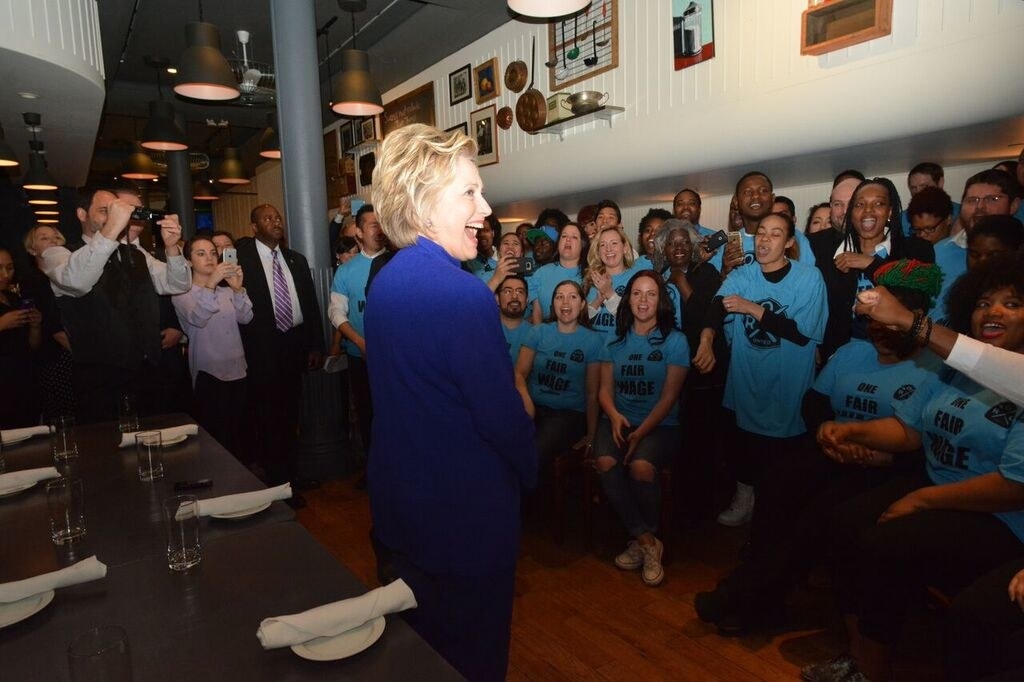 Saru Jayaraman, Co-Director of the worker advocacy group the Restaurant Opportunities Center, said that "six months ago, we wouldn't have thought this was possible."
Jayaraman credited Clinton, her top policy advisor Ann O'Leary, ROC's advocacy and other worker groups for pushing the issue onto the national agenda. Tipping practices also received a wave of media coverage last fall, when star restaurateur Danny Meyer pledged to end tipping at his restaurants.
The move by the Democrats comes after years of high-profile activism calling for an increase to the minimum wage and better pay and conditions for low-wage workers.
"The platform drafters were interested in capturing the contemporary mainstream consensus on economics and other subject matter for 2016 Democrats," Booth said. "The fact that it's in there is a reflection of where opinion among Democrats has moved."
Booth and Jayaraman both said that the Bernie Sanders campaign was also instrumental in pushing the party to the left. In addition to the sub-minimum tipped wage, the final Democratic party platform calls for ending legislation that lets employers pay sub-minimum wages to people with disabilities, a similarly obscure law that advocates have focused on reforming in recent years.