Andrew Saturn, a designer at tech company Yak, posted Monday on Twitter two images of a mailer he said he received from the Democratic National Committee.
The envelope had the words "FINAL NOTICE" printed on it and a return address of a "Finance Department" in Washington, DC, on "Official Business."
Saturn tweeted pictures of the mailer's envelope, which he said contained a letter seeking donations for the DNC. It shows "how disconnected from the working class" Democrats truly are, he said, "sending out donation pleas that look like collection letters."
Plenty of people on the platform agreed.
Some pointed out that Republicans and others use similarly deceptive practices.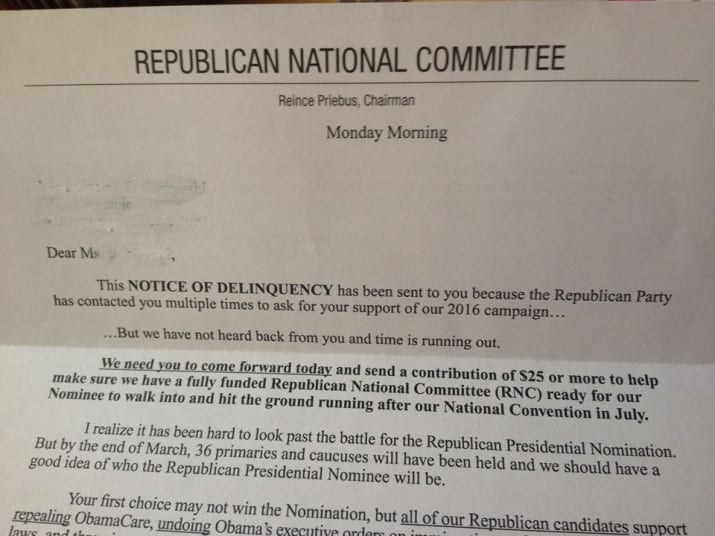 At the time, the RNC declined to comment. BuzzFeed News has reached out to the DNC and will update with any response.