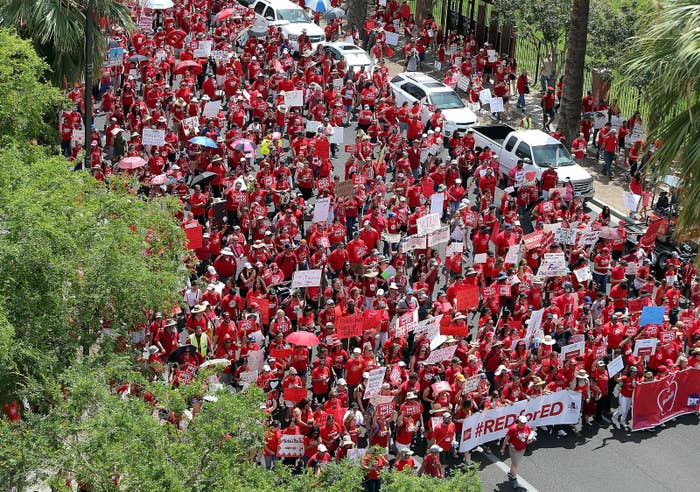 Arizona public school teachers will return to work Friday, organizers said, ending a six-day walkout over low pay and education funding that shuttered more than 1,000 schools across the state and kept more than 800,000 students out of school.
Although the public employees did not achieve all their stated goals, which included a return to pre-recession levels of education funding and major increases in support staff pay, certified teachers will receive a raise of 20% by 2020. Additional funding of $100 million will also be allocated for support workers like classroom aides and janitors.
"One month ago, the governor said he would only provide $65.4 million for a 2% raise ... His first offer was going to sweep funding from universities and public services that would impact our students, and now we've forced the Governor to create more sustainable revenue sources without cutting funding from those services," said Arizona Educators United organizer and Littleton music teacher Noah Karvelis.

In the end, funding for raises was increased to $273 million.
Arizona Gov. Doug Ducey signed the new budget deal into law Thursday, calling it a "real win for our teachers, our educators, our kids in the classroom," and emphasizing the inclusion of new funds for support personnel.

Organizers and teachers celebrated the success Thursday outside the capitol, where they have been camping and rallying since this time last week.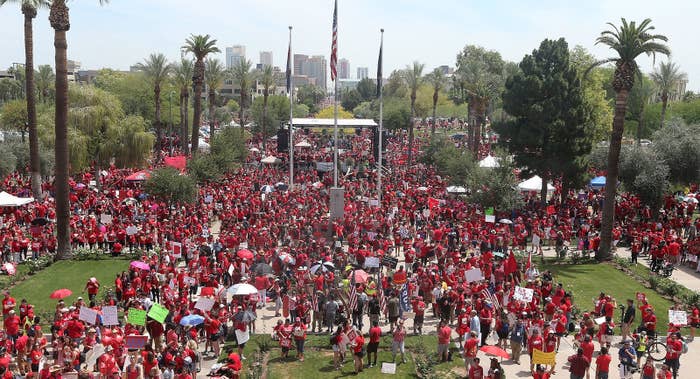 "We will return to our schools, classrooms, and students knowing that we have achieved something truly historic," union leaders from the Arizona Education Association and National Education Association said in a joint statement. "We should take pride in what we have accomplished, and in the movement that we have created together."

The walkout in Arizona followed teacher walkouts in West Virginia, Oklahoma, and Kentucky, and coincided with a two-day walkout in Colorado — all states that have been experiencing austerity funding for education, following tax cuts by Republican-controlled state governments.
In both West Virginia and Oklahoma, teachers successfully rallied for wage increases through new legislation, earning 5% and $6,000 raises, respectively. In Kentucky and Colorado, teachers are primarily concerned with pension reform.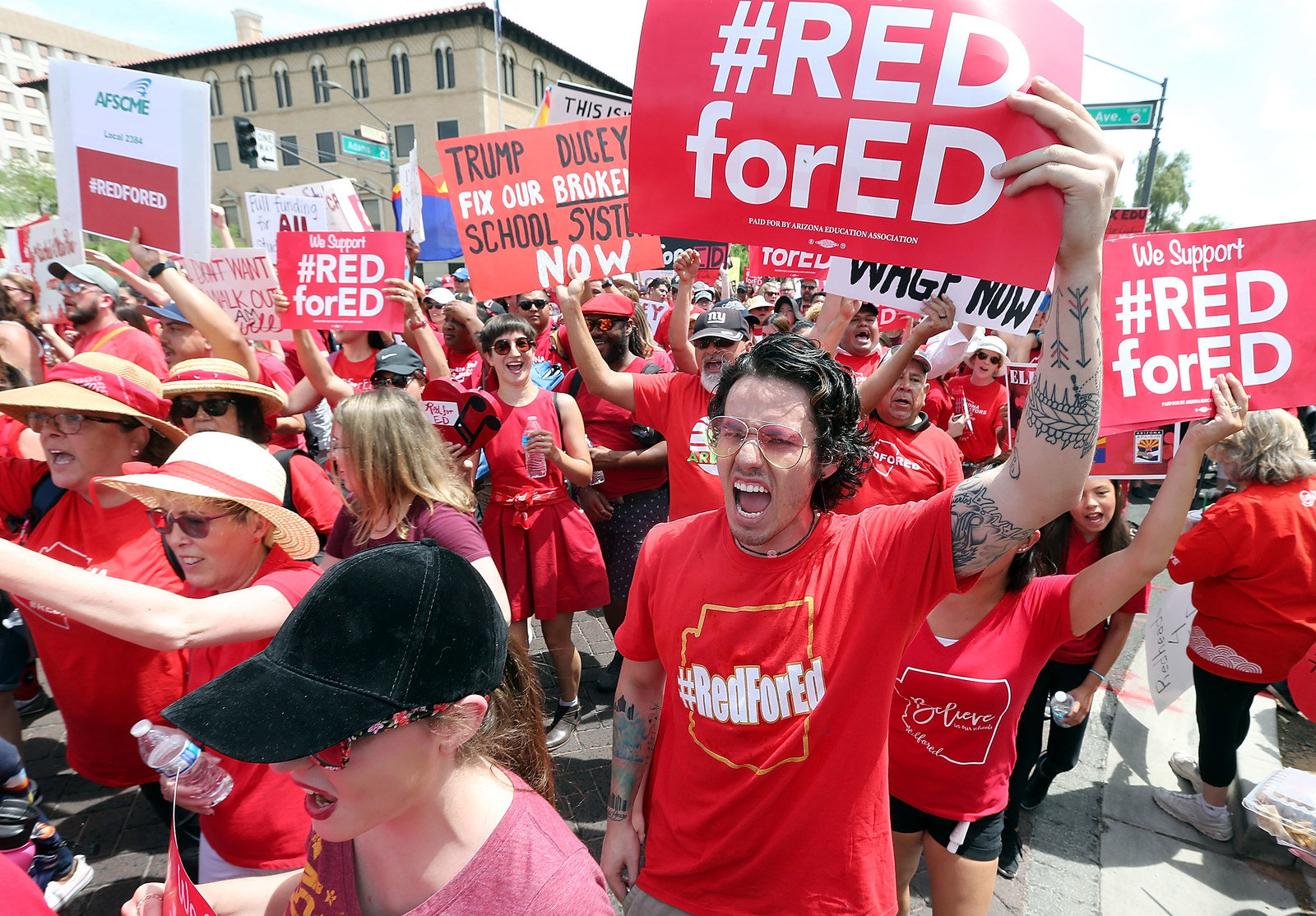 In public statements and tweets throughout the walkout, Ducey had insisted that he and other lawmakers had come up with a satisfactory deal to address teachers' concerns, but teachers held their ground and maintained a presence of thousands outside the state capitol for more than a full class-week, insisting on more information about where the funding would come from.
"The devil is in the details," said Joe Thomas, president of the Arizona Education Association, and Karvelis, organizer of the AEU Facebook group, in a joint statement Friday. "When education advocates came together to fix the problem lawmakers refused to address, suddenly we get an announcement of a plan without any details."
Teachers were particularly concerned that funds in the budget would be moved from programs for special education or other education priorities to pay for the raises. In other states, particularly Oklahoma, teachers expressed regrets that their legislative victories weren't greater, but exhilaration at the size of the movement and mobilization.
"The war is not over but we've won an important battle, to move the legislature this far," Karvelis said in a press conference.