President Trump on Friday gave a speech at CPAC, the annual Conservative Political Action Conference.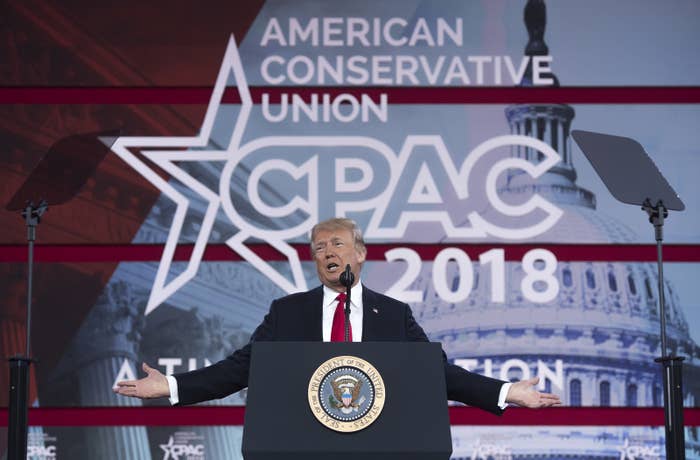 And a lot of it seemed very... how would you say... familiar.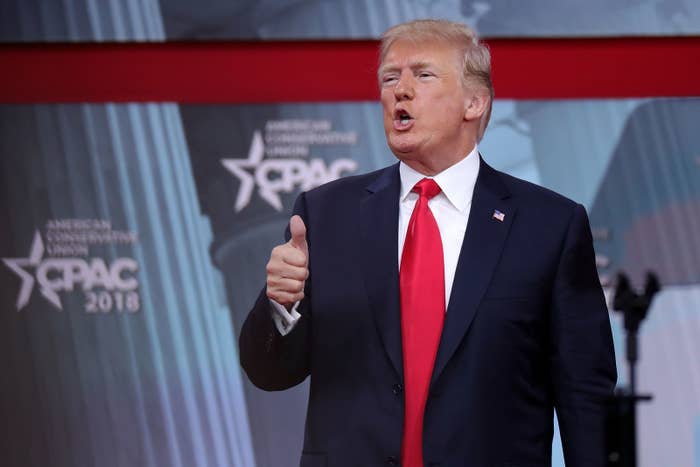 Like circa 2016 presidential campaign familiar, when Trump would go off-script, unpredictably rambling and riffing at his campaign rallies.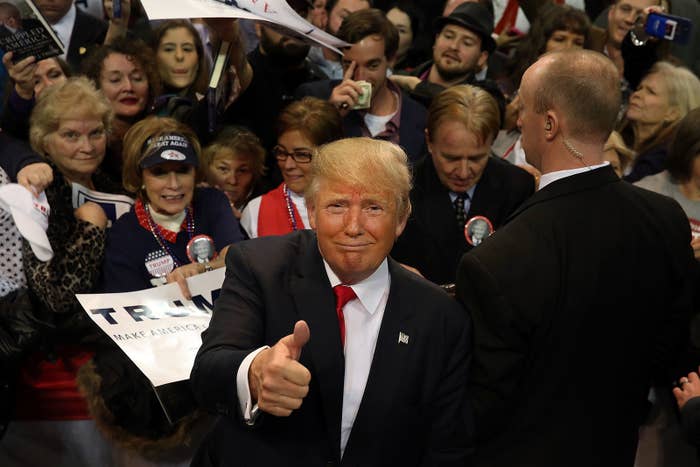 He promptly played to the crowd, getting into some preening.
And some boasting.
And flexing.
"The wall" got a shout-out, of course. The crowd went wild.
At one point, when he called Hillary Clinton a "crooked candidate," the crowd broke into a "Lock her up!" chant.
And of course, he recited the lyrics of his favorite song, "The Snake" — which he uses as an allegory for immigration.
And exited to the Rolling Stones' "You Can't Always Get What You Want."