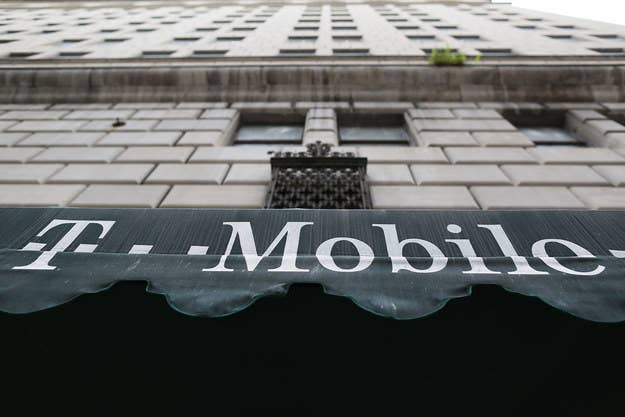 T-Mobile has changed a disciplinary policy that could punish call center staff for requesting time off when sick or caring for family members, after pressure from workers and labor activists.
A T-Mobile Vice President announced the policy changes via an internal email last week, saying the company was "resolving another employee pain-point."
The change comes after months of pressure from workers and union activists in America and Germany to improve conditions at T-Mobile. Their united front is the result of a rare partnership between the Communications Workers of America and ver.di, a powerful German union representing workers at Deutsche Telekom, T-Mobile's parent company.
"We've had several small victories like this now" said Hae-lin Choi, an organizer with CWA who previously lived in Germany and worked at ver.di. "We've put together a calendar with the Germans to compare work conditions: wages, monitoring, all that kind of stuff."
A company spokesperson declined to go into specifics about the policy change. "We're proud to have an active dialogue directly with our employees," T-Mobile said in a statement, "just as we do with our customers. We are recognized year after year as a 'Best Place to Work' by industry experts, and provide generous pay and benefits."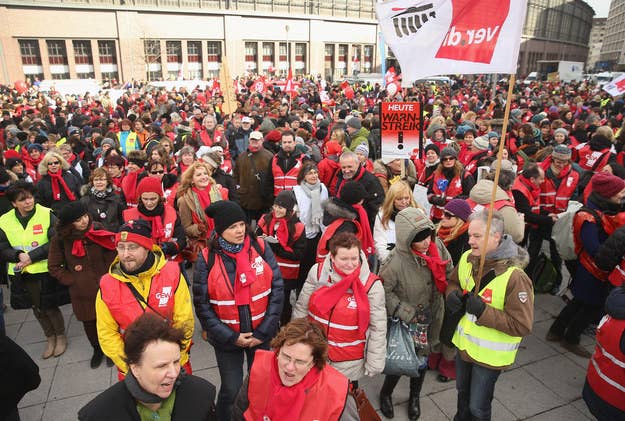 Under the former scheduling policy, workers could receive demerits known as "today" codes for requesting time off at the last minute, according to T-Mobile workers. Such requests are often made by staff who are sick, or need to look after a child or family member who is.
The company allotted a maximum number of pre-approved time-off hours per day (known as PRETO hours), which were allocated on a first-come first-serve basis. If you were the second or third person to call in requesting time off that day, you might receive a 'today' code because the hours were already taken, workers said.
"The hard thing about these policies is that there aren't clear consequences to how they work," said Ashley Charzuk, a T-Mobile worker and member of TU, the CWA-affiliated union there. "You could have someone with one or two 'today' codes who would be written up. Others would have ten."
The codes triggered a three-step penalty process, according to Charzuk. First, a worker would have a "documented meeting" with a manager. More "today" codes would lead to a "decision day," where the worker would be given a day off, with their company badge deactivated, to write a letter to T-Mobile explaining what they'd done wrong and why they want to work there.
"They tell you you need to take the day off to think about whether or not you want your job," said Charzuk. "If you do want your job, they call you to come in, and you have to write a letter explaining whatever it is you'll do to keep it."
Charzuk wrote just such a letter, explaining that the next time her young daughter got sick she would find a family member to take care of her instead of asking for time off.
More than a few "today" codes could also affect monthly schedules, workers said. A low rank meant you would be more likely to receive worse hours, which in turn could lead to more difficulty arranging childcare.
CWA organizers say workers at Deutsche Telekom, T-Mobile's German owner, are often surprised that their American counterparts are subjected to such policies. "Deutsche Telekom is at the vanguard when it comes to social responsibility in Germany," said Choi. "That's why we had high hopes they would replicate that in the U.S."
The CWA-ver.di coalition at T-Mobile isn't the only example of Germany's much-admired industrial relations system being exported to the U.S. via its leading multinationals. In November, Volkswagen launched a policy governing interaction between management and union representatives at its factory in Tennessee, where workers had previously voted against being represented exclusively by the United Auto Workers union.
The new policy allows VW factory managers to work with labor organizers that sign up significant percentages of workers. It effectively opened the door for the UAW's first foothold in the South, albeit in a reduced form to the traditional unionization it failed to achieve via ballot.
Volkswagen has long said it would like to employ the "works council" model in Tennessee, where white- and blue-collar workers elect representatives to negotiate workplace policies with management. Works councils are widespread in German industry, and operate at many Volkswagen factories around the world.
The change to paid leave policy is one sign T-Mobile is already responsive to complaints from employees and worker groups. Three days after Albuquerque call center workers spoke out against the time-off policy at a local town hall meeting, company Vice President Kathy Woods sent the email telling staff it would be changed.
"I have heard your concerns about having an emergency or a last minute need for time off, and then feeling like you will be in trouble for calling out to your coach," Woods wrote. "Starting today, I want to assure you that if you have [paid time off] available, you will be able to use that PTO and not get a 'today' code or be considered unexcused even when calling out on the same day."