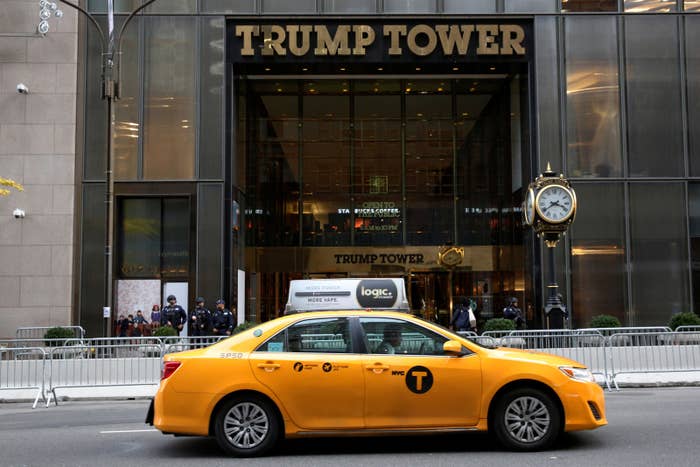 The New York Taxi Workers Alliance, which represents 19,000 drivers in New York City, called for a one hour strike on Saturday night in solidarity with protesters opposing President Trump's latest executive order, which suspended immigration from some majority-Muslim countries.
Unions and labor groups including the NYTWA and Make the Road New York, which advocates for low-wage and immigrant workers, helped organize an emergency protest at New York's JFK Airport Terminal 4, where two people who had received visas prior to the executive order were being detained.

"The president is putting professional drivers in more danger than they have been in any time since 9/11, when hate crimes against immigrants skyrocketed," the group said in a statement. "As an organization whose membership is largely Muslim, a workforce that's almost universally immigrant, and a working-class movement that is rooted in the defense of the oppressed, we say no to this inhumane and unconstitutional ban."

The executive order, signed Friday, halted the US refugee program for 120 days, indefinitely suspended the acceptance of refugees from Syria, and blocked citizens of majority-Muslim countries — Syria, Iraq, Iran, Sudan, Somalia, Libya, and Yemen — from entering the country for 90 days.
The rule also affects green card holders, meaning permanent US residents originally from those nations may be barred from re-entering the US or traveling abroad.
"We know all too well that when government programs sanction outright Islamophobia, and the rhetoric of hate is spewed from the bully pulpit, hate crimes increase and drivers suffer gravely," said the NYTWA. "Our Sikh and other non-Muslim brown and black members also suffer from anti-Muslim violence."
"There's a tremendous combination of fear and sadness from our members," said Bhairavi Desai, President of the National Taxi Workers Alliance, Saturday evening. "Whenever you've had heightened Islamophobia, we've always seen physical violence and verbal harassment against drivers increase. You can't get higher than a presidential executive order for fanning the flames of Islamophobia."
Desai compared feeling among the alliance's membership to that immediately following the September 11th attacks.
"After 9/11, you would find lines of taxis where the tires would be slashed, profanities painted on windows. Night-shift drivers, after they dropped off their taxis at 3 or 4 in the morning, would face incidents going home in the subway," she said. "People are having a recurring nightmare.
"We want our members to know they don't have to live in fear," Desai continued. "You have to rise up against injustice and cannot allow injustice to silence you."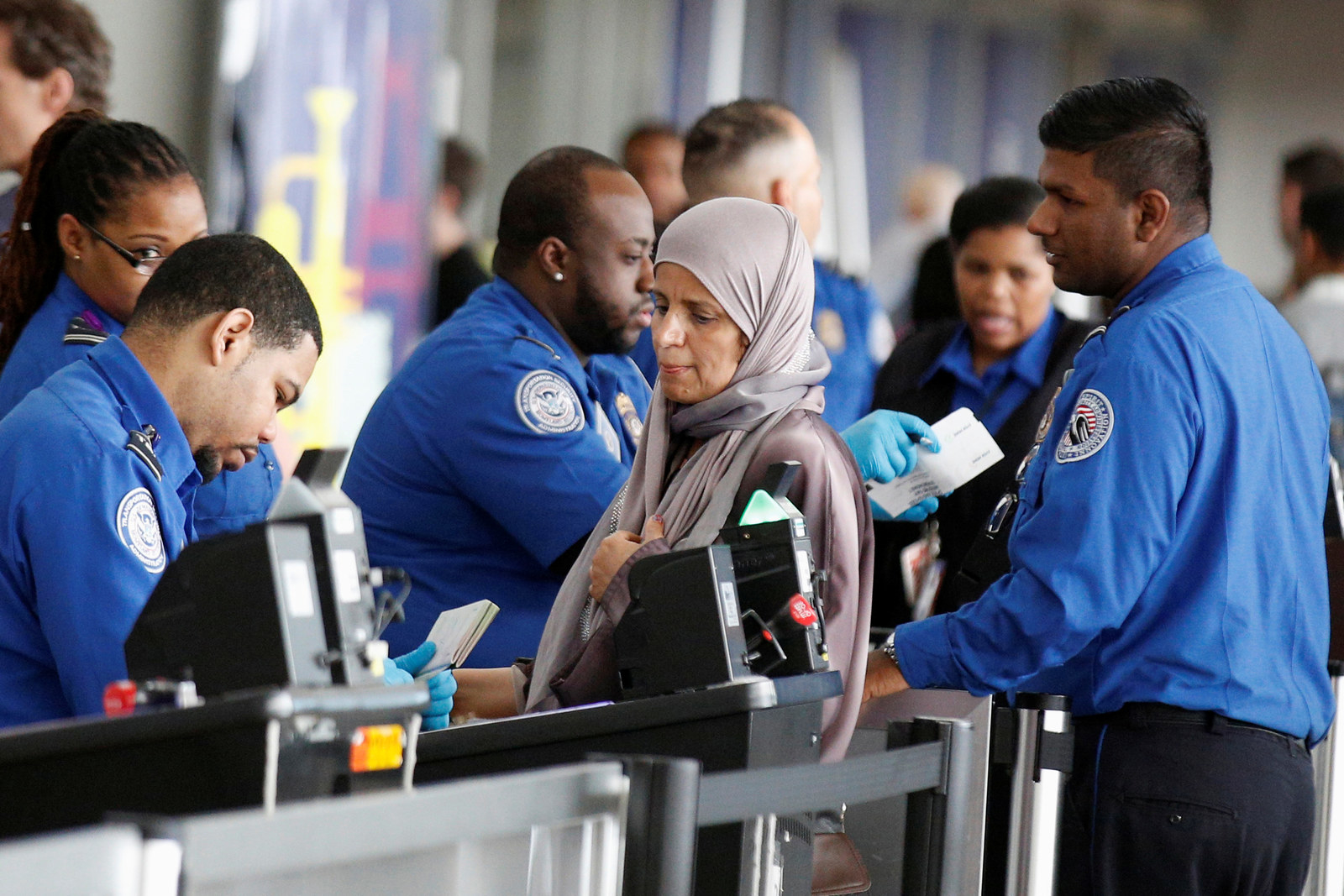 Thursday evening, Rabeeya Khan, a cabin cleaner at JFK Airport, union member, and Muslim woman, was allegedly assaulted and verbally threatened while working at the Delta Air Lines Sky Club.

"Her assailant invoked President Trump and allegedly targeted Ms. Khan, who wears a hijab," her union, SEIU local 32BJ, said in a statement. The man was arrested and charged with a hate crime.
"The thing is — JFK is where people work," said Desai. "Thousands of drivers go to work every day at the airport, to welcome people onto this land — not to feel the weight of a religious-based ban on refugees."