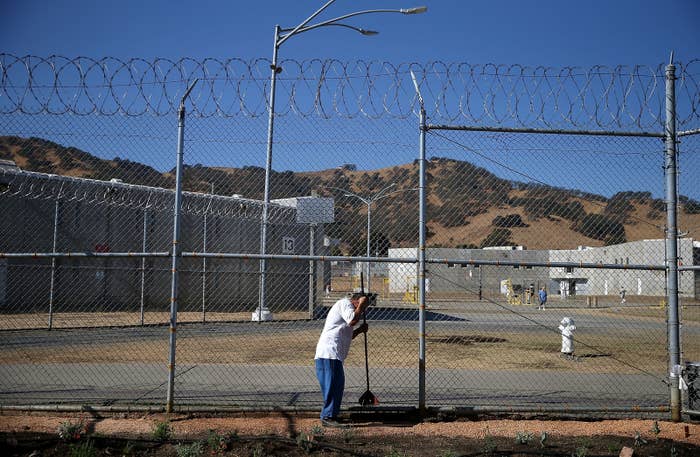 Thousands of prisoners in 24 states plan to go on strike Friday in protest of their living conditions, including unsanitary food and water, solitary confinement, and forced labor.
The Incarcerated Workers Organizing Committee (IWOC), Free Alabama Movement, Free Ohio Movement, and Free Mississippi Movement have helped to coordinate the protests, which have also been endorsed by the the National Lawyers Guild.
In advance of the day, organizers have carried out flyer and street art campaigns, banner drops, and demonstrations outside of jails and detention facilities.
Malik Washington, an inmate in a Texas prison and spokesperson for the End Prison Slavery in Texas movement, told The Nation in a letter: "Prisoners in Amerikan prisons are sick and tired of being degraded, dehumanized, and exploited."
Among the prisoners' grievances: water in many state facilities has been found to contain arsenic; food can be moldy or spoiled; guards abuse solitary confinement as a form of retaliation against inmates; and prisoners must work for little to no pay in often degrading conditions.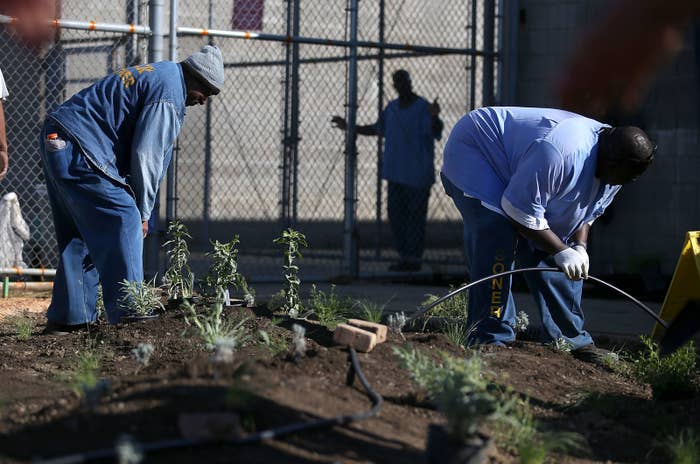 In addition to keeping their own facilities running day-to-day with cooking, cleaning, laundry and grounds maintenance, prisoners often work for businesses for cents on the dollar — or, in states such as Texas, Alabama, Georgia, and Arkansas, no pay at all.
Work and hunger strikes have been rising among inmates in American prisons in recent years. In 2010, prisoners in six state institutions in Georgia staged a coordinated work stoppage, and in 2013, tens of thousands of prisoners participated in a hunger strike in California state institutions.

Kenneth Glasgow, of the Free Alabama Movement, told Democracy Now that FAP has helped organize workers in 40 to 50 prisons to strike on Friday. "We found out, by law, that those that are incarcerated, in prison, still have the rights to assemble, the rights to a prison strike, if it's peaceful, and the rights not to be retaliated against," he said.
IWOC's call to strike from April reads in part: "This is a call to end slavery in America. This call goes directly to the slaves themselves. We are not making demands or requests of our captors, we are calling ourselves to action. To every prisoner in every state and federal institution across this land, we call on you to stop being a slave, to let the crops rot in the plantation fields, to go on strike and cease reproducing the institutions of your confinement... They cannot run these facilities without us."