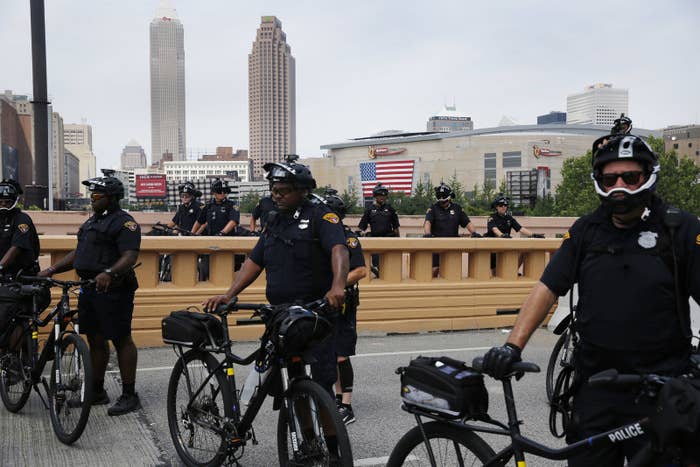 After endorsing Donald Trump for president last week, the nation's largest police union is taking heat from others in the labor movement, who say its support for the candidate puts it on the wrong side of history.
"They've taken someone who is clearly a racist, a misogynist, a homophobe, and an Islamophobe, and supported him," Terry Melvin, president of the Coalition of Black Trade Unionists, told BuzzFeed News. "And they've done this when the rep they've been getting from the community as a whole — particularly the black and brown community — is that they don't know what's going on in that community, which is why these shootings and killings happen."
The 300,000-member Fraternal Order of Police "has publicly turned a blind eye to the minority community as a collective," he said. "I think it was the wrong signal for them to send."
Police unions occupy an uncomfortable place within the world of organized labor, where many leaders have been outspoken about the need for police reform. After the killing of Michael Brown in Ferguson in 2014, the president of the AFL-CIO, the country's largest union group, joined calls for increased federal oversight of local police forces.
In response, the International Union of Police Associations — itself a member of the AFL-CIO — criticized his decision, saying it reflected someone with "an agenda, not a position."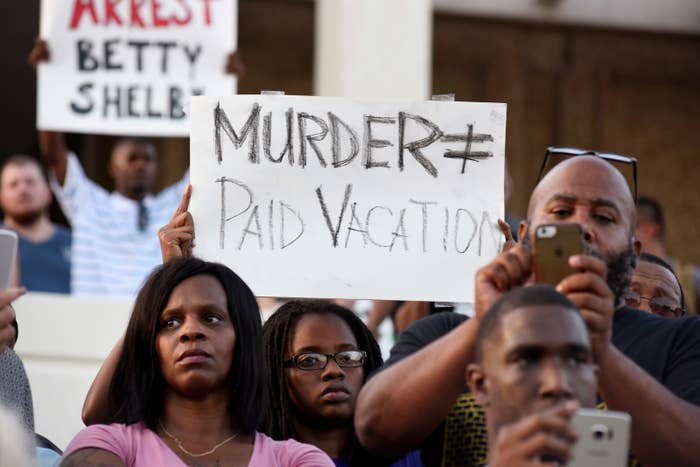 Few union officials interviewed by BuzzFeed News criticized the Fraternal Order of Police — which is not affiliated with the AFL-CIO or any other union federation — for its decision to back Trump. The National Organization of Black Law Enforcement declined to comment, as did other worker groups. But some one step removed from the system were more candid.
"The FOP's endorsement of Trump is self-defeating and aligns them with a racist anti-union billionaire," said Stephen Lerner, a former director of the Service Employees International Union, who played an instrumental role in its efforts to unionize janitors. "With this Trump endorsement, the FOP is casting their members' lot and future with with a right-wing tyrant who will attack unions, if elected, with the same viciousness he has gone after immigrants, refugees, and Muslims."

Carmen Rojas, the CEO of the Workers Lab, which funds experiments in labor organizing and campaigning, called the FOP's endorsement "a huge step back."
"The FOP has a history of very narrow self-interested decisions that often reinforce and reify failed programs that increase racial injustice in communities and decrease economic opportunities and public safety," Rojas said. "They are really representative of an agenda that is trying to increase policing and incarceration in service of a small number of folks."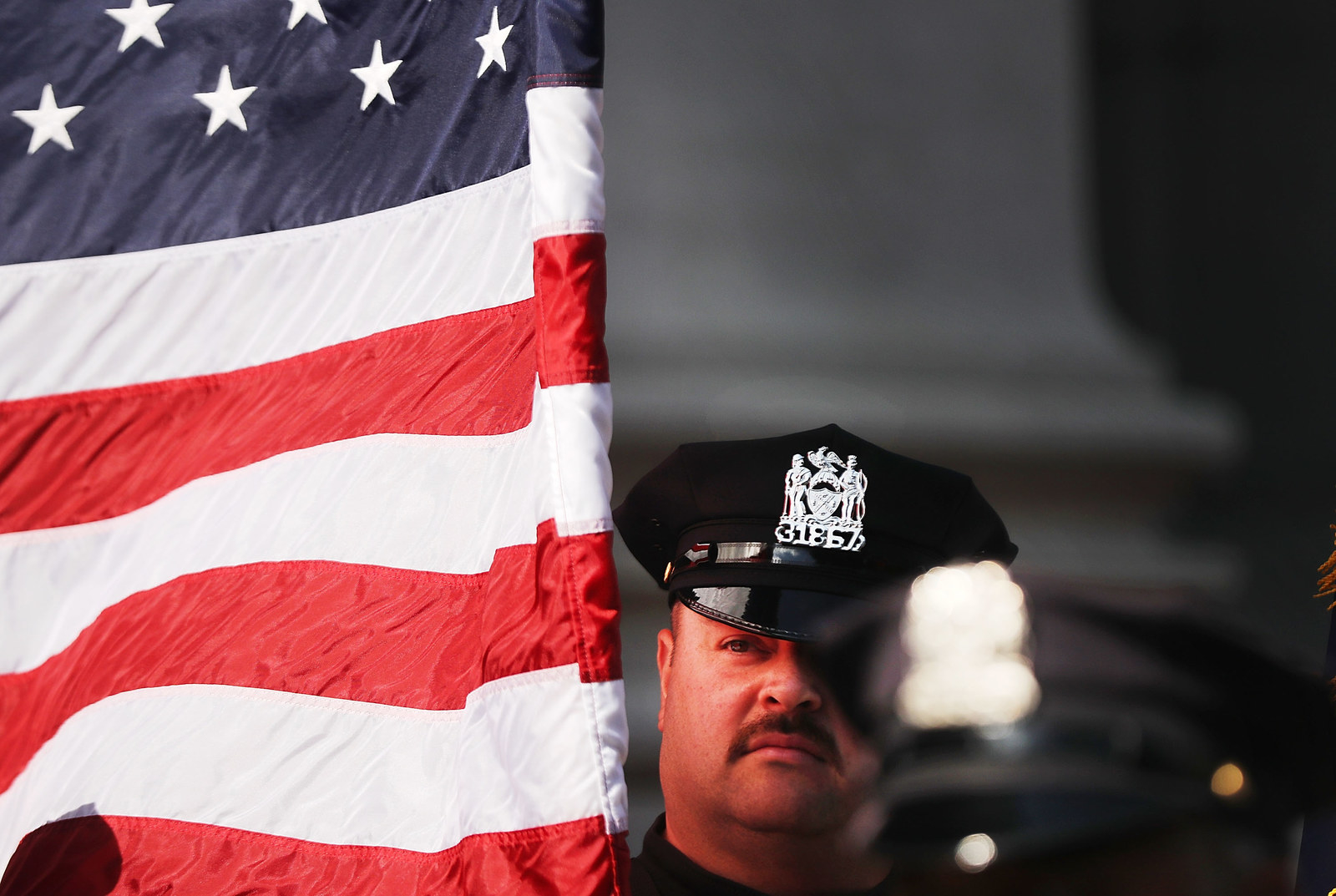 When asked for comment about the FOP's endorsement of Trump, Amaya Smith, National Media Director for the AFL-CIO, said, "The overwhelming majority of unions have endorsed Hillary Clinton for president and believe she is the best candidate to bring our country together."

According to the AFL-CIO's most recent polling of union members, Donald Trump has fallen 12 points in support among union members in the key state of Ohio. From June to early September, he has fallen from 44% to 32%, 5 points below Mitt Romney, who received 37% of the union vote in the state, according to the union federation.
But white working-class voters without college degrees, including union members in law enforcement, remain a contested demographic that could help Trump in November. In a new poll from CNN and the Kaiser Family Foundation, "60% say they would consider Trump this fall, about double the 29% who say they'd consider Hillary Clinton."
Steve Rosenthal, political director for the Service Employees International Union, told Bloomberg that even if some union members support Donald Trump, many "union women, blacks, Latinos and service workers" remain a dedicated part of the Democratic party base.
"When you look at the numbers," he said, "when all is said and done, I expect union households to be among the strongest supporters for Secretary Clinton in the country."