Trump Called Betsy DeVos "Ditzy" And 7 Other Outrageous Details From Omarosa's New Book
"Ditzy DeVos," Jeff "Benjamin Button" Sessions, and what Trump said about putting Harriet Tubman on the $20 bill.
President Donald Trump calls his secretary of education, Betsy DeVos, "Ditzy DeVos" and Attorney General Jeff Sessions "Benjamin Button" behind their backs, according to a new book about the White House.
In Unhinged, former Apprentice star and senior White House aide Omarosa Manigault Newman recounts years of Trump's behavior behind closed doors.
Several book excerpts were made public — some have come under scrutiny for not being credible — during Manigault Newman's media blitz in the lead-up to Tuesday's release. For example, Trump's former lawyer Michael Cohen denied an anecdote in the book saying Trump ate a piece of paper that was handed to him.
The White House has said the book is filled with bad information. When Manigault Newman was asked about the book's credibility on MSNBC hours after the book was released, she said, "Anything that you see in this book, particularly that's in quotes, can be [corroborated]. It's verified and well-documented."
The White House didn't reply to a request for comment on the excerpts.
Here are nine of the lesser-reported details from the book:
1.
"Ditzy DeVos"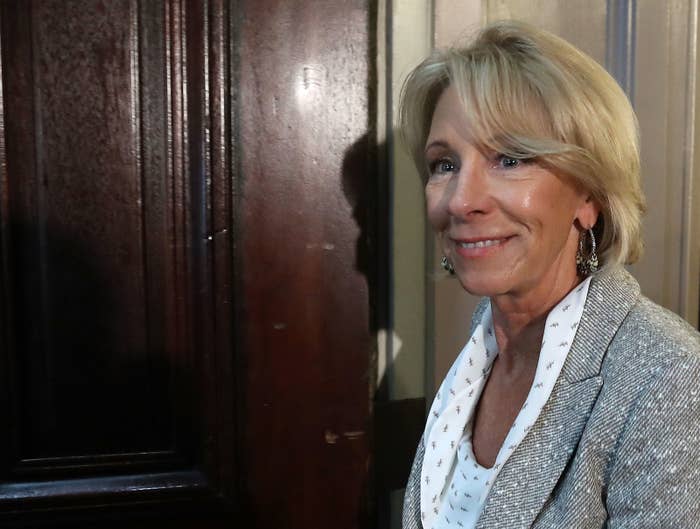 Manigault Newman recalls attending an event at Bethune-Cookman University, a historically black college, with Betsy DeVos, and Trump's reaction.
Betsy got up onstage to give her speech and was immediately, loudly booed by the entire audience. Graduating students and their families stood up and turned their backs on her … When the booing started, she should have wrapped it up, but she went on and on for twenty minutes, talking over the booing. I was thinking, It's not about you! Abandon your full speech! Adjust woman!

...

Her plan, in a nutshell, is to replace public education with for-profit schools. She believes it would be better for students, but the truth is, it's about profit… I think that it should be a parental choice. The parents should choose what is best for their children. Not Betsy DeVos…

There is no way she should be the secretary of education. Once I returned and told DJT about what happened, he shook his head in disgust. He said, "She is Ditzy DeVos, what do you expect? In a very short period of time, I will get rid of her. Believe me, believe me."

She is still serving and destroying the education system in this country.
The Department of Education didn't return a request for comment.
2.
Trump called Asians "yellows" and Native Americans "reds."
In addition to Manigault Newman alleging that Trump used the n-word during a taping of The Apprentice, she recounts other racial slurs she claims the president used while in the White House — against Asian people, Native Americans, and Muslims.
During a campaign speech, he referred to Asians as "yellows" and Native Americans as "reds." He'd compared the Koran to Mein Kampf and said that Congressman Keith Ellison, a Muslim, should not be permitted to serve his country. (p. 314)
While working with Trump in reality television, Manigault Newman also recounts his practice of race-baiting: "There was a joke made about our being the black team and that the other team was like the Republican National Convention."
3.
Trump let his daughter, Ivanka, be ogled.
During a 2007 taping of the Celebrity Apprentice, Manigault Newman alleges that Gene Simmons, the co–lead singer of the rock band Kiss, made sexually explicit comments about Ivanka Trump while her father egged him on.
I hadn't been on the show for nearly three years, and during that time, the off-camera outtakes in the boardroom were still very revealing. During one long break, Gene [Simmons of KISS] and Donald engaged in language so profane, it would have raised eyebrows in prison.

Donald asked Gene, "What do you think of Ivanka? How's she doing?"

What followed was a vile exchange, right in front of Ivanka, with Gene Simmons talking about her in a room full of people.

While leering openly at her breasts, he said, "She's a very, very sexy desirable young woman who I'm looking forward to getting to know much better if you know what I mean, with all due respect." Her father egged him on.
4.
Hillary Clinton
When Manigault Newman worked in the Clinton White House, she said she was impressed with the then–first lady.
Before the impeachment, I was absolutely captivated by Mrs. Clinton. She was remarkable, a strong woman with her own voice, she had a clear vision for our country and the direction she wanted to take it. She was the first First Lady since Eleanor Roosevelt to have a hand with setting domestic policy.
5.
Hope Hicks was "out of her depth."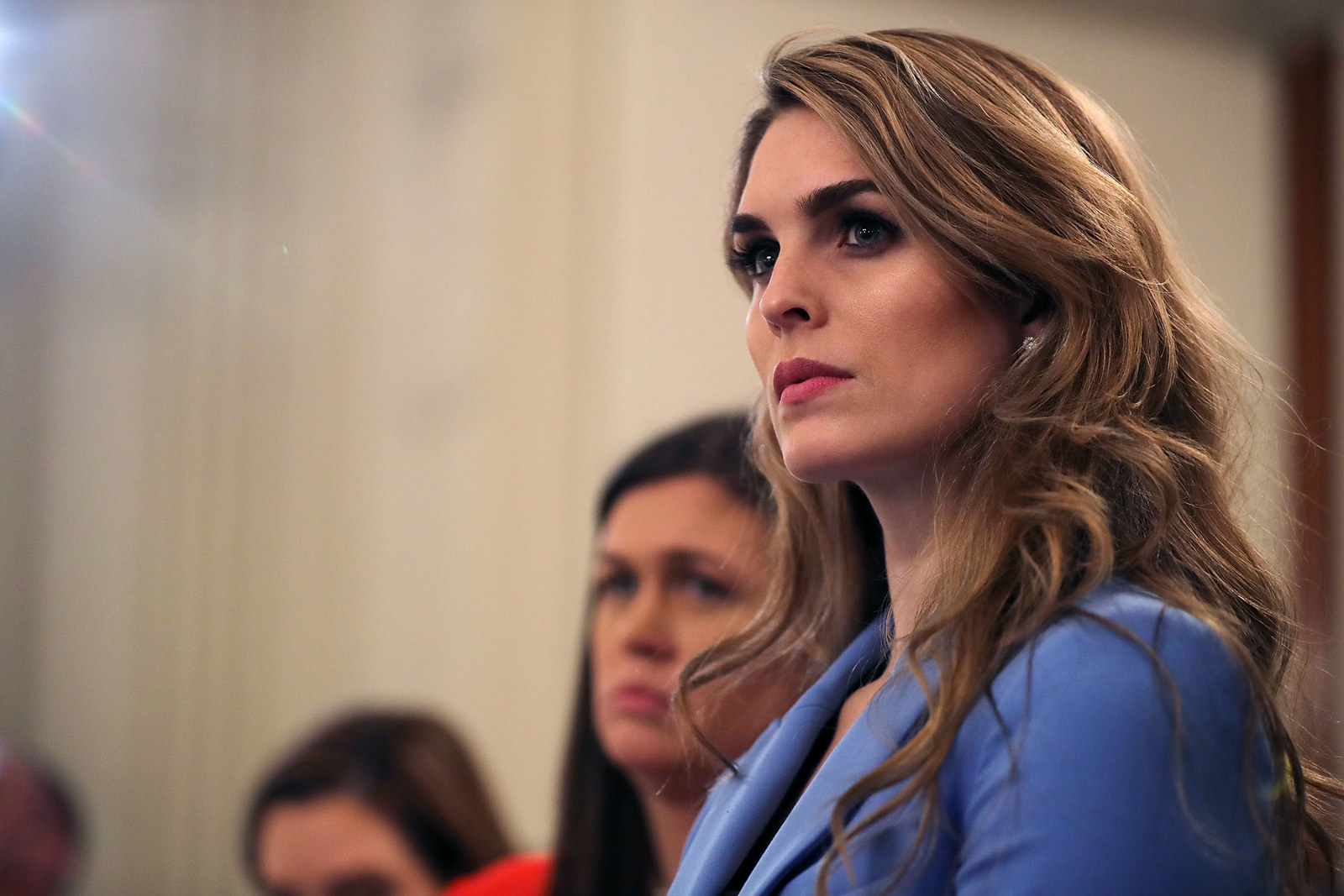 I always found Hope to be very nice, capable, sensitive, and out of her depth. She lacked the understanding of politics for the job she was given. She didn't even know the basic terminology. I remember once talking to her about GOTV for one of the primaries.

She said, "What's GOTV?"

"Get Out The Vote," I said, surprised. It was politics 101, basic political jargon, and she didn't know that. She was always Googling terms while we were in meetings, always playing catch-up, always sensitive about what she didn't know.
6.
Fox News
Manigualt Newman writes that Fox News and the White House were in constant communication during Trump's tenure.
People suspected that there was a relationship between Fox News and the Trump campaign, and that there were people at Fox working tirelessly to get him elected. To all those people, I can confirm that you have no idea just how right you were. The back-and-forth of daily communications between individuals at Fox and the Trump White House continues to this day.
7.
John Lewis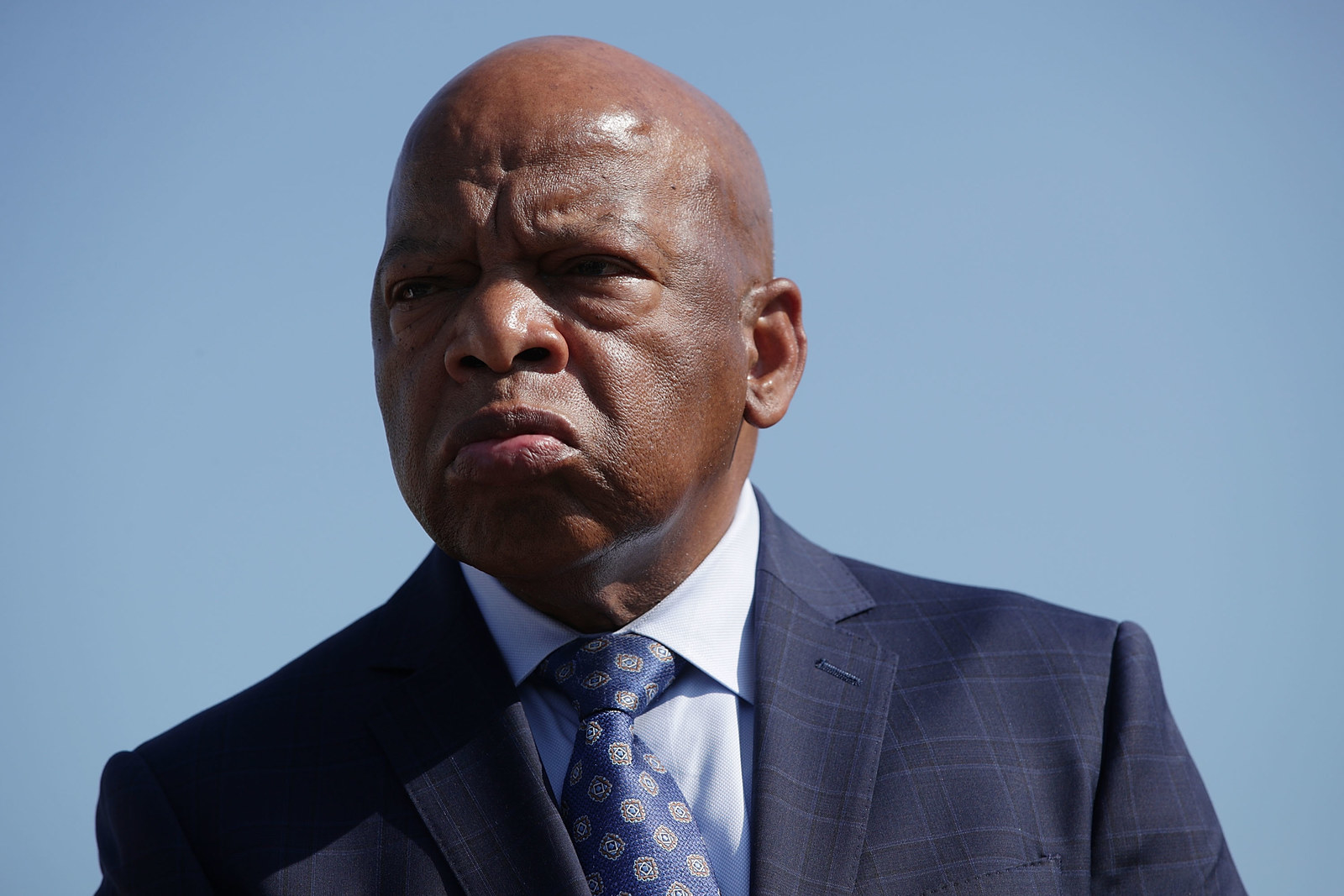 When Trump criticized Rep. John Lewis on Twitter, Manigault Newman said she defended the civil rights hero, to which the president said, "He started it."
I was livid and called him to ask him, "Why are you doing this? John Lewis is one of the most respected men in America. Not to mention a civil rights icon! You have to stop this!"

"He took the first shot," said Donald. "If he hits me, I hit back."

Almost surprised, and caught off guard by how upset I was about his attacks on Lewis, Donald simply said, "Well he started it Omarosa!"
8.
Harriet Tubman
Manigault Newman also recounts her conversation with the president about his decision not to put Harriet Tubman on the $20 bill:
While flipping through the folder, [Trump] came to the picture of Tubman, the woman who personally brought more than three hundred slaves to freedom, risking her own life every time, and said to me, "You want me to put that face on the twenty-dollar bill?"