Organizers of the Women's March, the wildly successful protest in Washington, DC, and cities across the country, are planning a strike, on a date still to be determined. "The will of the people will stand," they tweeted Monday morning.
The call comes after two strikes by majority-immigrant groups affected by the Trump administration's immigration ban made national headlines.
At JFK airport in New York City, members of the New York Taxi Workers Alliance went on a one-hour strike in solidarity with protesters gathering at the airport to oppose the president's executive order. A week later, members of NYC's Yemeni-American community shuttered their grocery stores and held a public protest in Brooklyn alongside thousands of supporters.
Two other groups have called for a general strike in recent weeks. One set of organizers has focused on Feb. 17 as a date for a general work-stoppage to protest President Trump's policies. A second set of organizers, a local chapter of the Service Employees International Union, has called for a general strike on May 1, or May Day, a traditional day of protest for labor groups.
A third movement, #GrabYourWallet, has called for a boycott of Trump brand products. Since it began, Nordstrom has pulled Ivanka Trump's line from its stores. The #DeleteUber hashtag reportedly led to more than 200,000 deletions of the app, in protest of CEO Travis Kalanick's cooperation with the Trump administration, and last week, Kalanick said he would step down from the White House economic advisory council.
In the past year, women's strikes have taken off globally as a force for protest. In Poland, Parliament rejected a law restricting abortion after more than 100,000 women staged a one-day strike last October. In France, women across the country walked off work early to protest the gender pay gap in November.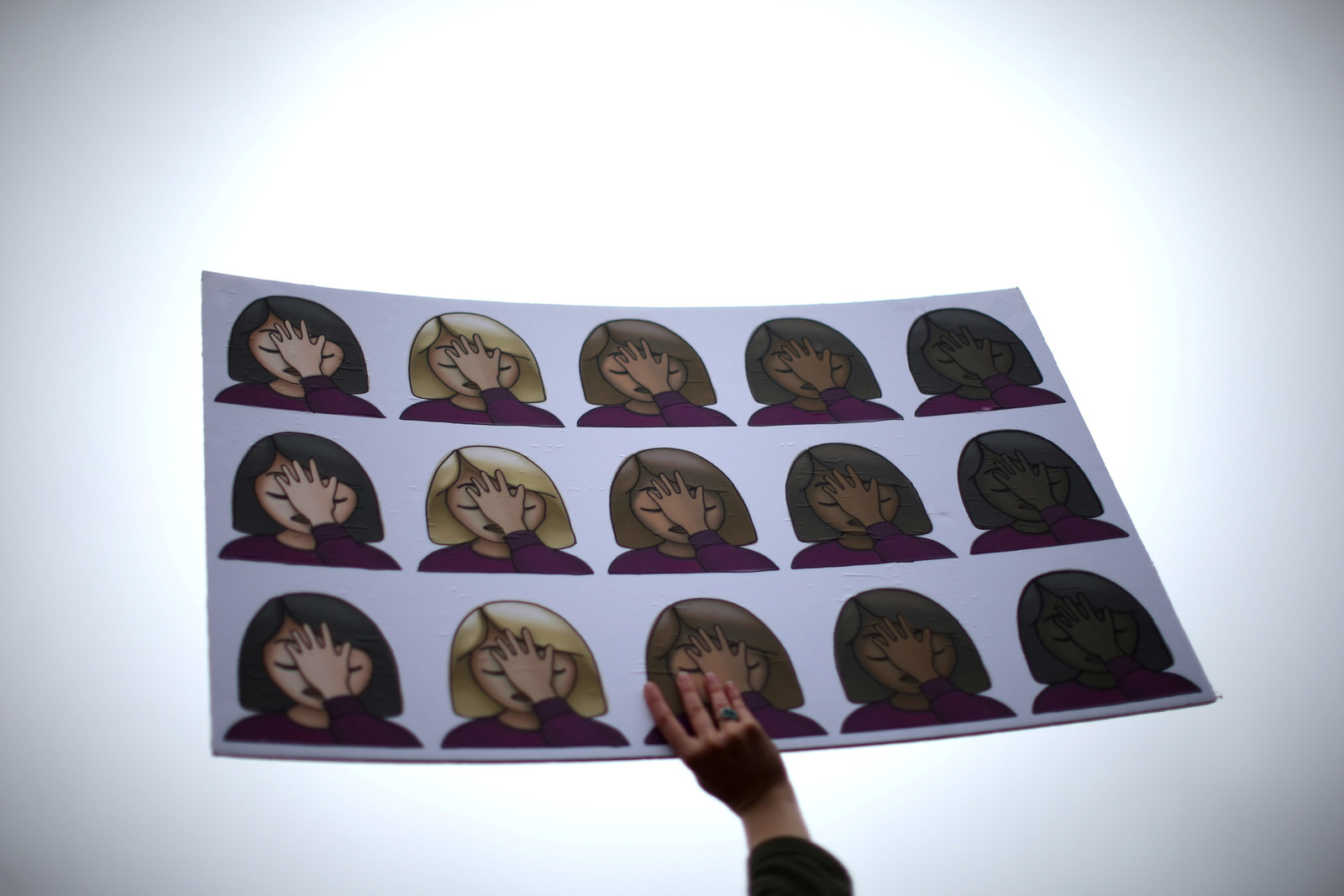 UPDATE
An organizer of the Feb. 17 general strike told BuzzFeed News they will be meeting with organizers of the Women's March Tuesday morning.
UPDATE
Spokespeople for the Women's March on Washington said Monday evening they would be "releasing information in the near future around plans to hold corporations economically responsible."
"At a time when our foundational principles of freedom and equality are under threat, The Women's March is committed to engaging in actions that affirmatively build community, strengthen relationships and support local, women-and minority-owned businesses," they wrote. "The Women's March applauds the efforts of #GrabYourWallet and others protests that brought the corporate practices of Uber and Nordstrom to light, and we support the continued coordination of economic power."