New York Is Installing 1,500 Barriers To Protect Against Vehicular Terror Attacks
Crews will install the barriers in recreational areas to help protect pedestrians from vehicle attacks and reckless drivers, officials announced.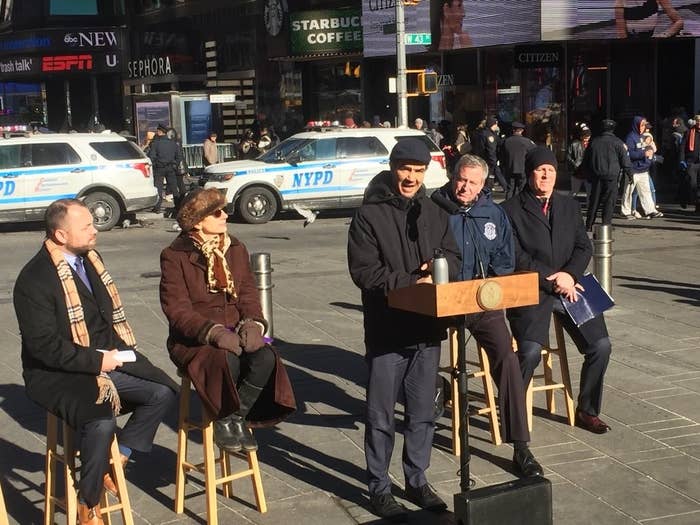 New York officials on Tuesday announced plans to install 1,500 barriers to protect pedestrians from vehicle attacks and errant drivers in high-profile areas.
The $50-million plan follows two recent incidents in New York City — an attack in November on the West Side highway that killed eight people, and another in May in Times Square that killed one. Vehicular terror attacks have also taken place in Nice, France, and other parts of the world in recent years.
In light of what Mayor Bill de Blasio called "new trends" in terror tactics, the city conducted a review on how best to "secure our streets and public spaces."
"You've seen the temporary barriers, but we knew we needed long-term solutions, permanent barriers, integrated into the life of the city, that still allow people to get around," de Blasio said.
Police Commissioner James O'Neill said the additional safety barriers "will allow us to better protect many of our landmark locations and many of the areas most frequently used for recreation."
City Council member Ydanis Rodriguez, who introduced the legislation that led to the safety plan, said the barriers will ultimately make New York an "even safer, more walkable city."
Crews will start installing the barriers in February.