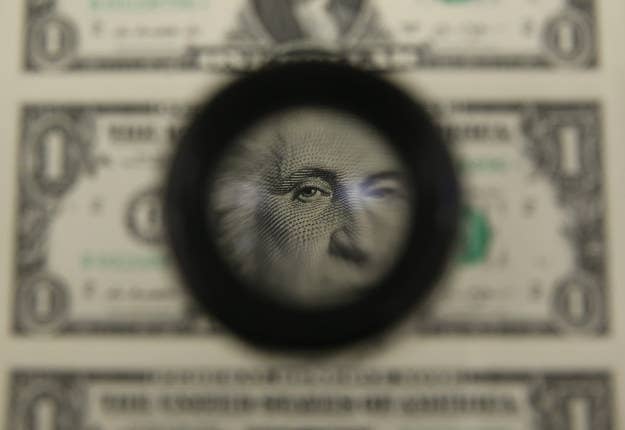 A new searchable database of hundreds of thousands of salaries for foreign workers provides one of the most comprehensive and granular insights into prevailing wages in corporate America.
Released Friday, Visa Explorer lets anyone view the salaries listed as part of applications for H1-B visas — a common form of visa used to bring skilled foreign workers into the U.S. The database breaks down all H1-B visa applications by company, including job titles and salaries, but not the names of individual workers.
The new tool draws on public records of Labor Condition Applications (LCAs), the forms which employers file on behalf of prospective employees applying for visas including the H1-B. The LCA information has long been available for download from government-run sites.
The database contains 5.2 million individual LCA records dating back to 2001, and lets users sort companies by total requests filed. Topping the list is Indian technology outsourcer Infosys, which has submitted almost 96,000 LCA requests since 2011, according to the database.
Infosys did not immediately respond to a request for comment.
The salary listed on this paperwork is not always the final salary of the employee, which can later be changed based on other factors. And not all LCA requests result in a worker making it to the U.S., due to annual caps on the number of H1-B and other skilled worker visas.
But the database still gives a useful glimpse into compensation practices across companies and industries, showing the wages paid to a wide swath of skilled workers. While the H1-B visa is best known for its use by tech companies in recruiting foreign engineers, it is also widely used across businesses large and small when hiring all types of foreign professionals.
The tool also highlights how the salaries of many foreign-born workers are exposed in a way that has no parallel for U.S. citizens and permanent residents (aside, of course, from government employees). The tool is detailed enough that users may be able to identify individual workers with specific job titles within a given company, or those at companies that file relatively few LCAs.
For example, the database shows the New York Times filed an LCA for a chief executive officer in 2015, listing a salary of $1,000,000. The company's British CEO, Mark Thompson, who formerly served as the director general of the BBC, was hired in 2012 on a base salary of $1,000,000, although his total compensation stands to be much higher.
The New York Times did not immediately respond to a request for comment.
The tool's creator, Théo Négri, said on Twitter that he got the idea for the database from #talkpay, a Twitter conversation around wages in Silicon Valley, which took place on May Day.
Though Négri's interest was in tech workers, the tool works across all industries, listing the applications for skilled workers at well-known corporations, universities, think tanks and others. Until now, information on prevailing wages has been spotty at best, either based on anonymous submissions to sites like Glassdoor, or broad averages compiled by government agencies.