Netflix Quietly Improves Paid Family Leave For Hourly Workers
Some hourly workers get another month of paid time off, but they're still 8 months shy of the full year of leave the company's corporate workers receive.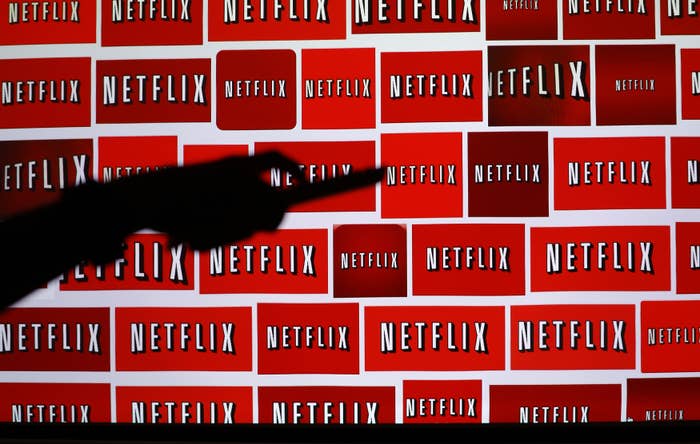 Hourly workers at Netflix are getting a boost in paid family leave benefits, which will increase to 100% of pay and rise to 16 weeks for those in its streaming media division. The change comes months after the company was criticized for excluding its low-wage workforce from a generous new family leave policy announced with fanfare in August.
Paid paternity leave is also being introduced for all hourly staff. The change was initially announced by Chief Talent Officer Tawni Cranz in an interview with trade publication Talent Management last week.
While the company announced in August that its staff would be entitled to 12 months of leave with full pay in the year following the birth of a child, only its corporate workforce were eligible for the benefit.
Now, the company says, hourly workers in its streaming business will be entitled to 16 weeks of parental leave; hourly customer service staff will get 14 weeks and those in its DVD unit will get 12 weeks. The change was made to "ensure we are competitive and can attract and keep the best employees," a Netflix spokesperson told BuzzFeed news in a statement. "This provides them both flexibility and stability at this exciting, yet challenging, time of their lives."
In her interview with Talent Management, Cranz said the changes were in line with the company's broader approach to pay and benefits..
"We think about what is the market pay," she said, "what is going to be market competitive, and then also what is caring and compassionate for our employees, and what will they value?"
Cranz further said that a culture of giving employees the freedom and responsibility to best do their jobs aligns most closely with salaried employees, rather than hourly workers.
"When you think about an hourly workforce, it's not exactly authentic to say, 'You have all the freedom to do your job and all the responsibility when you have to clock in and clock out,'" she told the publication.
Worker and women's advocacy groups, which have petitioned the company for a change since the summer, praised the change, with caution.
"'Netflix and chill' shouldn't ever mean leaving workers out in the cold when they most need to spend time with their families," said Working Families Party campaigner Reuben Hayslett. "It's still troubling to enshrine a two-tiered system, when every family should have an equal right to care for their loved ones, but this announcement is an important step."
Nita Chaudhary, co-founder of UltraViolet, a national women's advocacy organization, said in a statement that the organization "applauded" Netflix's "step in the right direction," while calling the two-tiered system "disappointing."
"We urge Netflix to put all parents on the same playing field, regardless of income, and expand their unlimited parental leave policy to all workers," she said.