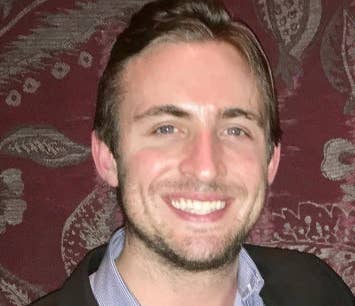 A driver for Uber and Lyft who went missing more than a week ago was found in Los Angeles late Monday and is being treated at a hospital, police said.
The circumstances surrounding the disappearance of 29-year-old Joshua Thiede remain unclear. He was last seen Feb. 11 driving a black Nissan Altima in the area of the 1000 block of Wilshire Boulevard, according to Los Angeles police. He was found in the Koreatown neighborhood of LA less than a mile from where he was last seen after his car was spotted.
Thiede was taken to Good Samaritan Hospital for medical attention, but police did not elaborate on his condition. The LAPD also did not discuss how or why Thiede disappeared, but said in a statement that investigators do not believe it was criminal in nature.
The disappearance dominated local news coverage as Thiede's family and friends appealed for the public's help in finding him. Early Tuesday, Thiede's mother, Janet, thanked officers and the public for their help in a post on Facebook.
"At this time, we do not have all the details. We are just extremely happy that he is alive," she wrote. "We are continuing to ask the LAPD to investigate the circumstances that landed him in the hospital."

Thiede was driving for ride-share companies to supplement his income while hoping to start his own business, according to his mother, who became concerned when she hadn't heard from him in days.
An electronic key fob recorded Thiede last leaving his apartment on the night of Feb. 11.
Local media reported that phone records show a call placed from his phone to 911 at 2:32 p.m. on Feb. 12, but the caller hung up without speaking. The phone was reportedly traced to Venice Boulevard and Burlington Avenue.
A spokesperson for Lyft said the company was relieved that Thiede was found "and our thoughts are with him and his family during this difficult time." A spokesperson for Uber also expressed relief and wished Thiede "a speedy recovery." Both companies said they have been cooperating with the LAPD's investigation.