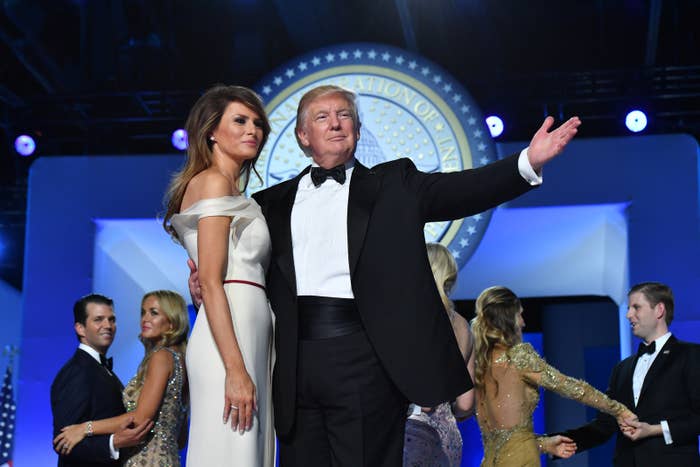 Lawyers for first lady Melania Trump claim an article in the Daily Mail has harmed her ability to earn millions from "a multi-year term during which plaintiff is one of the most photographed women in the world."
In a lawsuit seeking at least $150 million in damages, Trump's lawyers allege that by defaming the first lady, the Daily Mail harmed her "unique, once-in-a-lifetime opportunity" to "launch a broad-based commercial brand in multiple product categories, each of which could have garnered multi-million dollar business relationships."
Those product categories would include "apparel, accessories, shoes, jewelry, cosmetics, hair care, skin care, and fragrance," the lawsuit says.
The suit alleged the Daily Mail defamed Trump by repeating unverified allegations about her, which the paper has since retracted.

Charles Harder, the lawyer representing Melania Trump in the case, told The Guardian that the filing was being misunderstood. "The First Lady has no intention of using her position for profit and will not do so. It is not a possibility," he said. "Any statements to the contrary are being misinterpreted."
The lawsuit comes as the Trump family faces intense scrutiny of its business interests. In January, a lawsuit against President Trump was filed by Citizens for Responsibility and Ethics in Washington, claiming his business empire creates "countless conflicts of interest," particularly when it leads to Trump-owned businesses accepting payments from foreign governments.