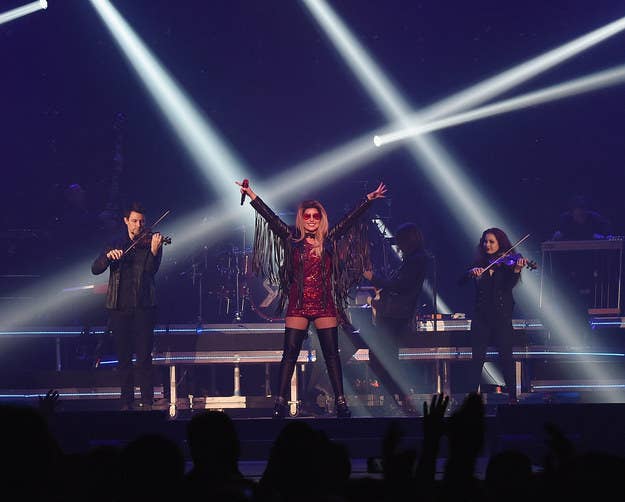 You might occasionally be thankful to McDonald's for its breakfast sandwiches or French fries, or maybe for the work it gave you as a struggling young actor.
But one McDonald's shareholder, speaking at the company's annual meeting today, said there's another reason one should appreciate the company: Its low wages have ensured a number of successful former employees went on to do better things.
During an open question session where a number of attendees brought up the company's low pay, one man who identified himself as a shareholder for the last 25 years cited a number of celebrities who once worked at McDonald's, including Sharon Stone, Shania Twain, Jay Leno, and Jeff Bezos. "I'm sure if they were making $15 an hour, they'd still be working at McDonald's," he said, calling working at the company "a stepping-stone for people to have a first job."
If wages go up too high, he warned, even the young Sharon Stones of the future might end up being too pricey. "We're going to have robots, and less employees," he said, adding those seeking higher wages are "shooting themselves in the foot."
Hundreds of McDonald's employees and minimum-wage activists gathered at the company's headquarters to protest the shareholder meeting. About a hundred were arrested on Wednesday, the Associated Press reported.
Responding to questions from protesters around wages, McDonald's CEO Steve Easterbrook said the company "voluntarily agreed to pay a dollar above the legal minimum" in the stores it directly controls and left the rest to franchisees. "Our independent owners can make their own decisions," he said.
He also touted the company's increase in paid personal time off and education subsidies. "The flexibility that offers them in the workplace is much appreciated by our staff," he said, calling employees "incredibly grateful."