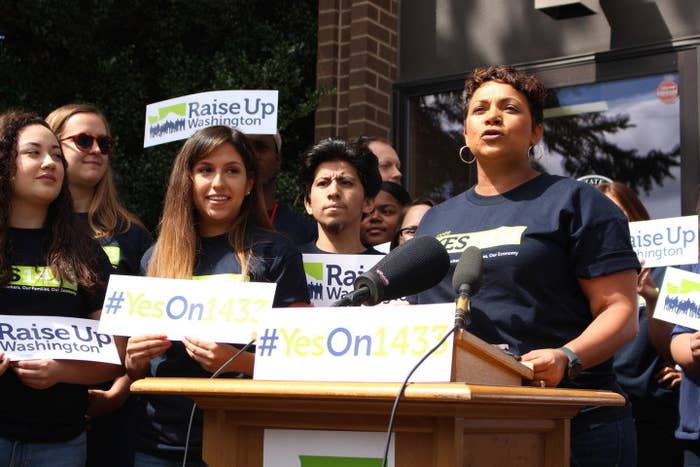 Election day's main victories for labor and working people came via down-ballot initiatives. In four states — Arizona, Colorado, Maine and Washington — workers won increases to the minimum wage. In Arizona and Washington they also won paid sick leave.
In every state the initiatives were put forward to be voted on directly, they won. The Fight for 15, the low-wage worker movement to raise the minimum wage, tweeted out their support for the policies as they passed.

"Ballot initiative wins in 2016 mark a new moment in American politics where voters will no longer wait for politicians - who have failed them time and time again - to fix our broken economy," said Jonathan Schleifer, executive director of The Fairness Project. "Tonight's resounding win for economic equality sends a strong message to all of Washington: If you're not working to create a fair economy, we'll do it ourselves."
As votes are tallied across the country and global markets react to the volatility, most members of organized labor and worker organizations are not yet commenting on the potential consequences of a Donald Trump presidential victory.