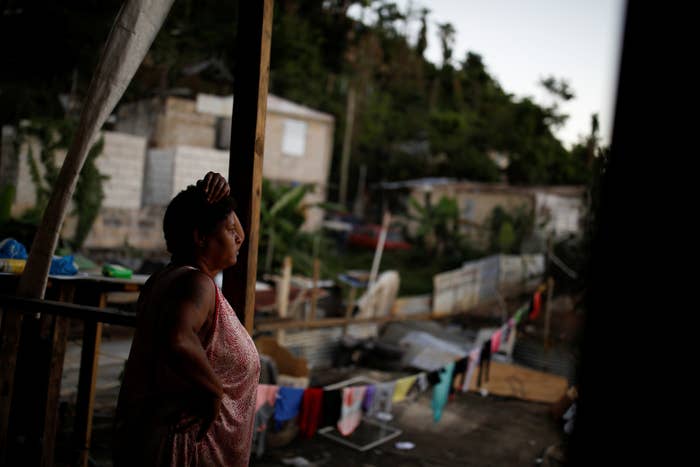 After investigations from BuzzFeed News and other outlets reporting that the death toll in Puerto Rico after Hurricane Maria was significantly undercounted, the Center for Investigative Journalism (CPI) has sued the island's Demographic Registry for failing to provide statistical updates on deaths in the months following the storm.
The organization is citing a right to "public information and high public interest for Puerto Rico," LatinoUSA first reported, and calls for the head of the registry to provide "the total number of 2017 deaths in an updated database, as well as detailed death certificate information since September 18, 2017, including burial and cremation requests to funeral homes and government agencies."
A BuzzFeed News investigation in October found that funeral home and crematorium directors were permitted to burn the bodies of people they say died in the hurricane in September, without those people being counted in official statistics.
Months later, the government's official death count remains at 64. Nearly a third of the island remains without electricity.
In January, the governor of Puerto Rico, Ricardo Rosselló, formed a working group to determine which post-storm deaths were caused by the hurricane. The group includes Public Safety Secretary Héctor Pesquera, who has overseen the statistic-gathering so far, as well as the Demographic Registry.
The working group is charged with submitting a report of its findings before the beginning of April.