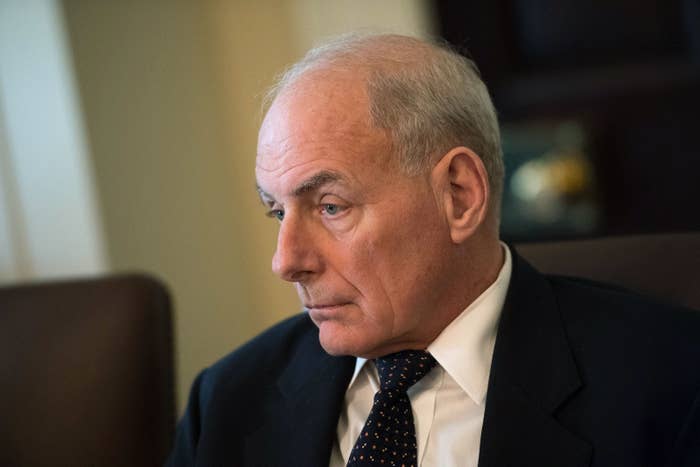 White House Chief of Staff John Kelly said Thursday the "vast majority" of people who come to the US illegally are "not people that would easily assimilate into the United States, into our modern society."

Kelly made the comments in an interview on NPR, in which he also said that the president is "somewhat embarrassed" by the probe into Russian interference in the election.
"It may not be a cloud but certainly the president is, you know, somewhat embarrassed, frankly," he said, when asked about the investigation. "When world leaders come in, it's kind of like ... you know the first couple of minutes of every conversation might revolve around that kind of thing."
Kelly's comments on immigration came during a discussion of the Department of Homeland Security's "zero tolerance" immigration policy, which could separate and prosecute families who cross the border illegally,

Kelly also said most people coming to the United States are "overwhelmingly rural people," adding that "in the countries they come from, fourth-, fifth-, sixth-grade educations are kind of the norm."
He also said that "they don't speak English," "don't integrate well," and "don't have skills."
The "zero tolerance" policy, announced Monday, will bring potential criminal proceedings against border crossers who previously faced civil deportation proceedings, bringing new penalties like the threat of jail sentences. In the process, it will separate immigrant children from their parents in an attempt to deter new migrants.
"They're not bad people. They're coming here for a reason," Kelly said on NPR. "And I sympathize with the reason. But the laws are the laws. ... The big point is they elected to come illegally into the United States, and this is a technique that no one hopes will be used extensively or for very long."