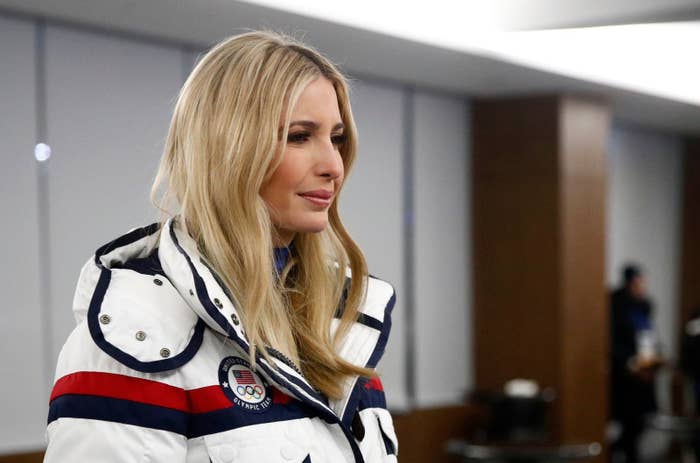 Asked whether she believes the women who have accused her father of sexual misconduct, Ivanka Trump said that she believes the question is "inappropriate" to ask a daughter about a father.
"I think it's an inappropriate question to ask a daughter, if she believes the accusers of her father, when he's affirmatively stated that there's no truth to it," she said in an interview with NBC News that aired Monday. "I don't think that's a question you would ask many other daughters."
Trump, speaking from Pyeongchang, repeated, "I believe my father. I know my father. So, I think I have that right, as a daughter, to believe my father."
At least 16 women have alleged the president sexually harassed them, with some calling for an investigation into his behavior comparable to the investigations launched after some members of Congress were accused of sexual misconduct and abuse.
Trump has repeatedly defended her father in the past, saying she believes his denials. She has also said her priorities working in the White House include advocating for women, such as by working to improve paid parental leave policy.

Earlier in the interview, Trump had answered questions in her capacity as a senior White House adviser, rather than as a daughter — on her role during the Olympics, for example, working with South Korea to put pressure on North Korea.
Trump also stated that "there was no collusion" with Russia during her father's 2016 campaign and that the administration "believes that Mueller will do his work" as special counsel for the investigation into foreign interference. She said that she has not been interviewed by Mueller.
Trump concluded the interview in an official capacity as well, weighing in on education and job creation.
"We need to ensure that the skills being taught in our classrooms and the skills being taught to the American workers align with the jobs that are in demand in the modern economy," she said.