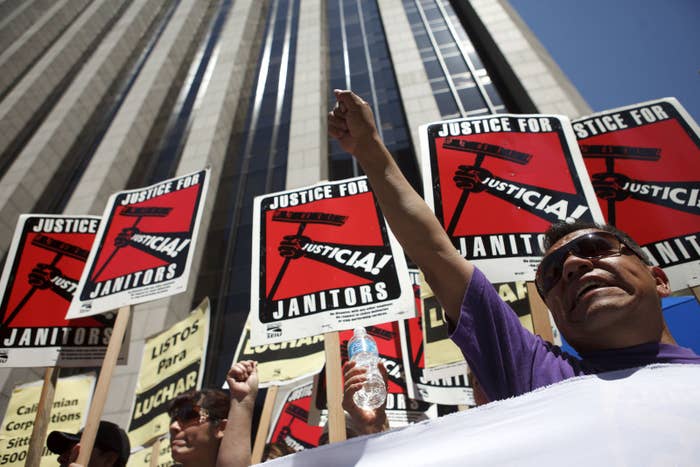 Almost 350,000 service workers plan to strike on May 1, a traditional day for labor activism across the world, in the most direct attempt yet by organized labor to capture the energy from a resurgent wave of activism across the country since the election of Donald Trump.
Tens of thousands of members of a powerful California branch of the Service Employees International Union will participate in the strike, according to David Huerta, the president of the chapter.
"We understand that there's risk involved in that," Huerta told BuzzFeed News, "but we're willing to take that risk in order to be able to move forward in this moment, while the most marginalized are in the crosshairs of this administration."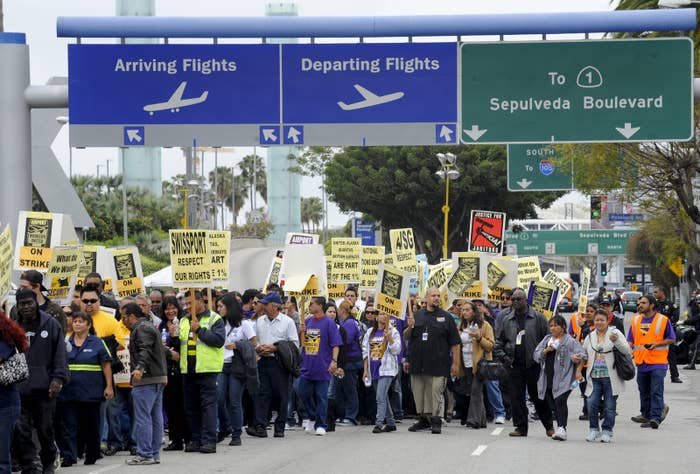 Since Donald Trump's election, there has been no shortage of wildcat strikes by groups disproportionately affected by his administration's policies. But this time around, organized labor is driving the effort. According to a coalition of groups leading the strike, more than 300,000 food chain workers and 40,000 unionized service workers have said they will walk off the job so far.

Huerta's union chapter represents tens of thousands of workers, including janitors, security officers and airport staff, while the Food Chain Workers Alliance, which represents workers throughout the food industry, says hundreds of thousands of its non-unionized members have committed to striking.
Best known for its creative and militant organizing, Huerta's SEIU United Service Workers West local was one of the forces behind the successful campaign to unionize janitors in the 1990's, which many see as the model for today's wave of fast-food organizing. The Food Chain Workers Alliance, for its part, has built a nationwide network of workers across the food system, from farm fields to restaurant kitchens.
"We are a workforce made up mostly of immigrants, women, African Americans, and indigenous people," wrote the alliance in a statement announcing the strike, provided to BuzzFeed News. "Without workers, who does Trump think will harvest the crops, craft the food, transport it to market, stock the shelves, cook in kitchens, and serve the meals?"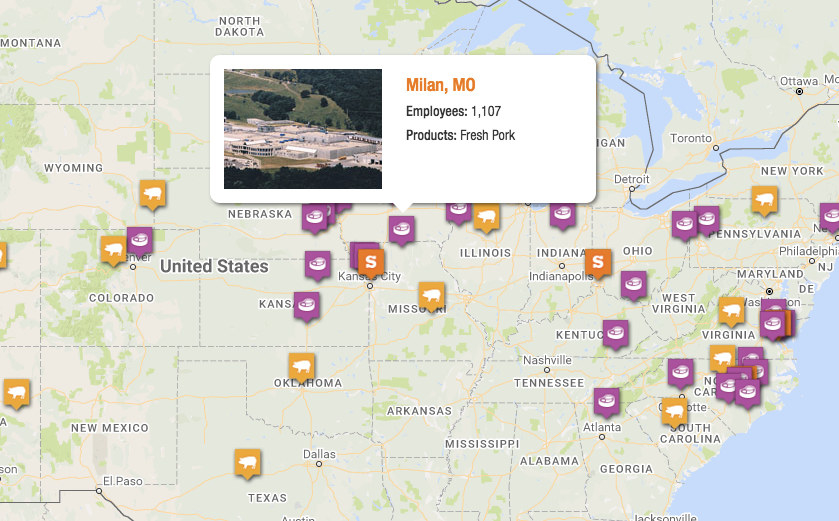 Speaking by phone from Milan, Missouri, organizer Axel Fuentes, of the Rural Community Workers Alliance, told BuzzFeed News that a thousand workers at a pork plant in the town will be striking May 1. Fuentes provides services to meat-processing workers in three towns in the northern part of Missouri, most of whom are immigrants and refugees.
"There are workers in this area that voted for Donald Trump," Fuentes said, citing abortion as the decisive issue for many. "But what they are seeing is not what they were expecting to happen with this administration. They're seeing freedom of religion under threat, immigration under threat, and they've expressed regret for voting for him."
Fuentes said he has never seen workers express a desire to go on strike in his ten years of organizing, but on May Day, the majority of workers at the local Smithfield meat processing plant have pledged not to go into work, shutting down operations. They also plan to keep their children home from school and not to shop, he said.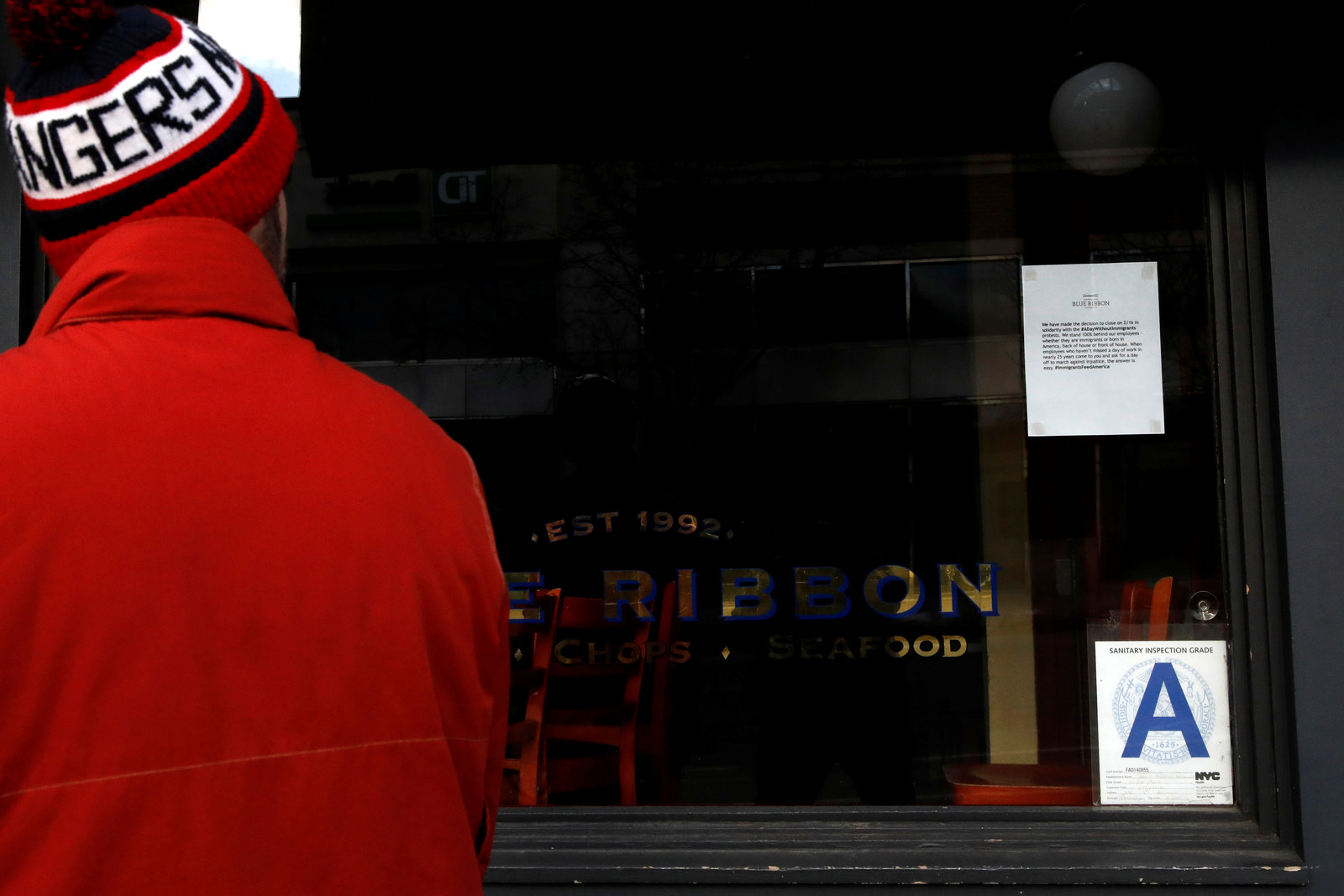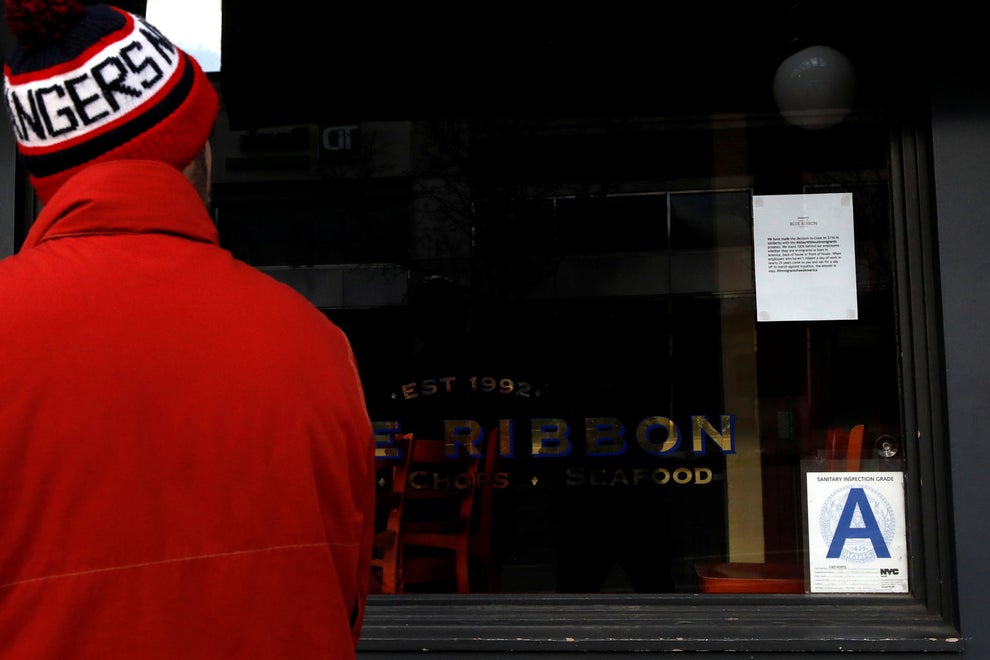 The Restaurant Opportunities Center (ROC) United, a food industry worker advocacy group, will also be participating in the strike, according to Saru Jayaraman, its co-director. ROC United and its network of restaurant owners and workers were instrumental in organizing the recent Day Without Immigrants protest, which shuttered hundreds of restaurants in cities across the country.
America's last major general strike was the first such Day Without Immigrants, in 2006, in which more than a million workers struck.
"That was the largest national rising in many, many decades," said Daniel Gross, founder and executive director of Brandworkers, which organizes food manufacturing workers. "For those of us who were fortunate enough to be involved, we'll tell you, it was a strike. That 2006 momentum has not yet been duplicated on May 1 to date."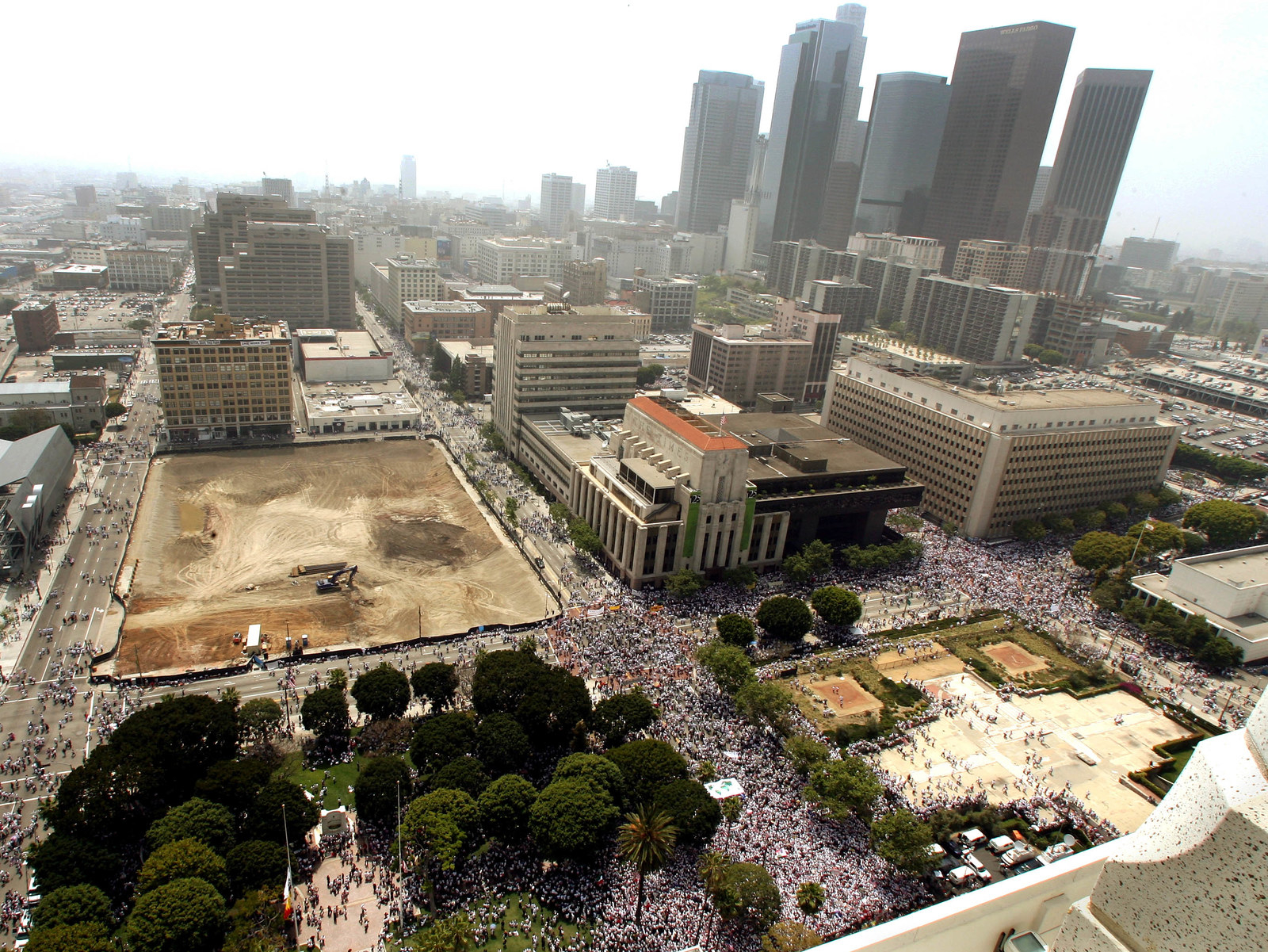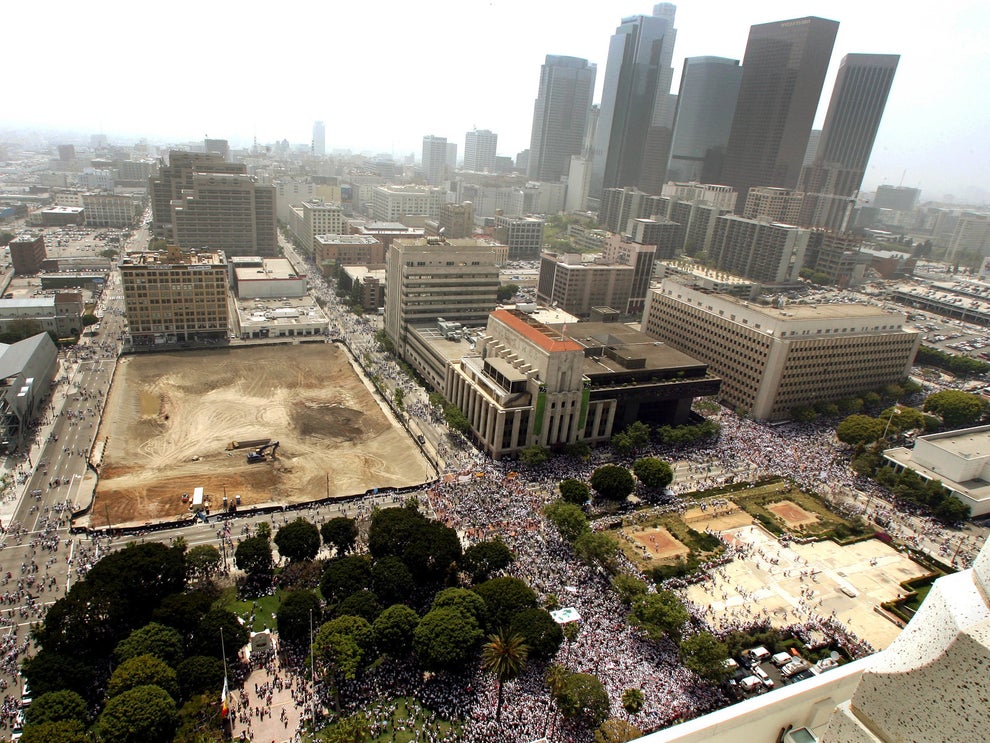 The plans for May 1 this year, and the organizations pushing them, highlight the role of so-called alt-labor groups, which can move faster than their larger, richer and more powerful institutional peers. Jayaraman, from ROC United, said groups like hers have more flexibility to call for their members to stop work, while established unions feel a need to tread carefully.
Striking is "a legal term for them, and it isn't for us," she said. "It's not part of collective bargaining agreements that our members can or cannot strike, so it's not the same. Since it's a legal situation in a contract [for unionized workers,] under the purview of the National Labor Relations Act, they're definitely warier."

That wariness means no national union has yet called on its workers to join a general strike, even though plenty of their ground-level leaders are actively involved in the upcoming protests.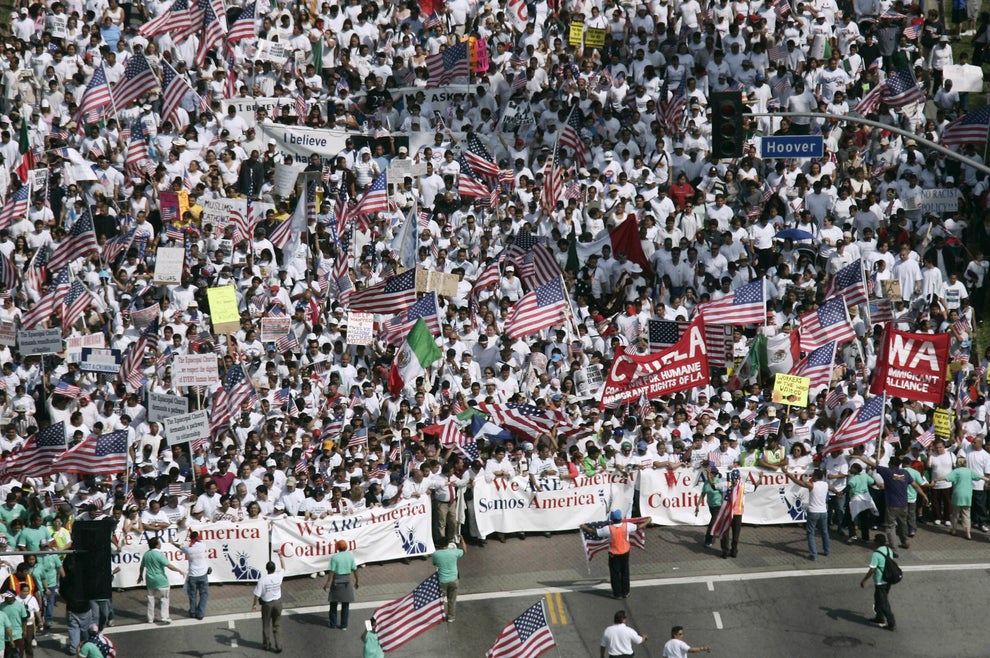 "This is a strike from below, from the bottom of the economy," Gross said of the May 1 action.
The same migrant and immigrant constituency that struck eleven years ago will mobilize this year, joined by the Black Lives Matter movement, native sovereignty rights groups, and organizations Voces de La Frontera and Movimiento Cosecha.
SEIU-USWW's Huerta acknowledged that "there's always been tension between institutions and movements."
"Although we are part of an institution, we see ourselves as part of a movement," he said. "The question is, 'How do we use our institutional power to move the movement?'"