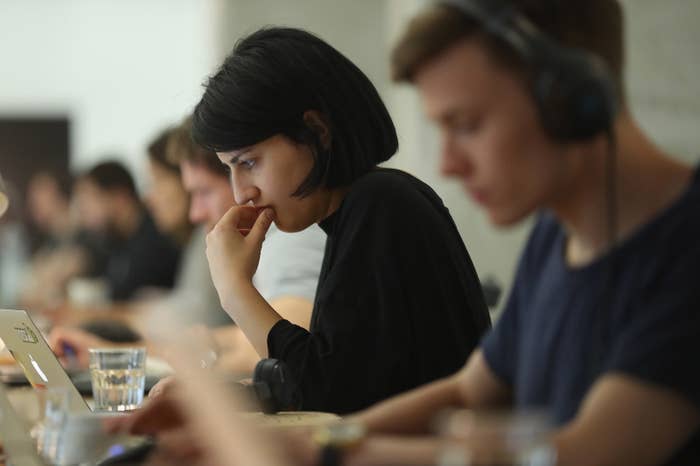 Organizers of Wednesday's Women's Strike called on female employees across the country not to go to work on Wednesday — a call that included the working women of Silicon Valley.
In response, a number of the biggest tech companies have given their staff the all-clear to participate in the "Day Without a Woman," action, although most told BuzzFeed News they expect staff to request a day off according to leave policies — which makes it more of a day of protest than striking.
In New York City, two dozen female employees at Tumblr wrote in a blog post that they would be attending a rally in honor of the strike.

"For us, employees of Tumblr in 2017, a strike isn't as risky," they wrote. "Tech is a male-dominated field, so a single day without women at Tumblr may simply mean a few empty chairs in meetings."
A spokesperson for Google told BuzzFeed News that the company "support[s] Googlers participating in the many grassroots efforts happening to mark International Women's Day, just as we do other movements like Pride parades," and that managers have been asked "to support their teams this year, in whatever way they choose to participate in the day."
In January, Google similarly supported employees who staged a brief walkout in protest of the Trump administration's executive orders on immigration.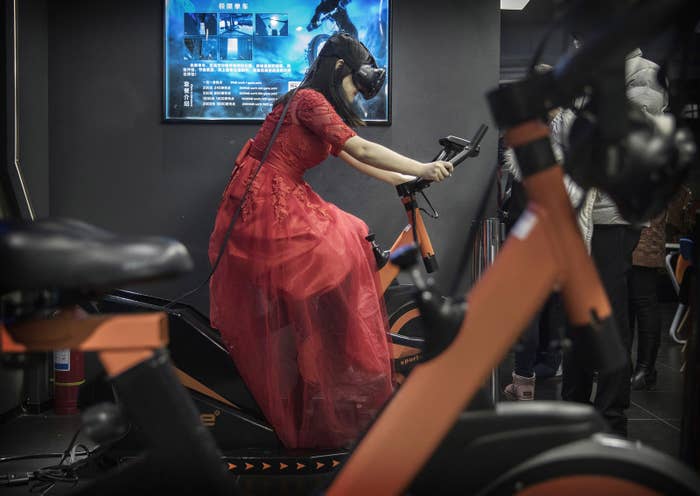 Airbnb said it does not have a specific policy in place for the strike, but that employees were free to participate in protests. Uber said that the company grants employees unlimited time off, which their workforce was free to use to participate in the day of action.
Facebook said that when employees take personal time, the company typically asks that they use designated Paid Time Off. However, the company said their workplace policy is flexible, and they recognize the special circumstances of most protests. Given that, they said they would not penalize anyone for striking as long as they have a conversation with their manager sharing the context for their absence.
At Puppet, a software company with several hundred employees, CEO Sanjay Mirchandani wrote in a staff-wide email that the company "recognizes the particular challenges women face in the technology industry, and is committed to ongoing measurable improvements in recruitment, retention and career growth."
"To the women of Puppet who wish to participate in the strike by taking the day off tomorrow or showing your support in other ways, you have my support," he wrote in an excerpt shared on LinkedIn, adding that the strike showed the day was "finally being observed with much more than a commemorative image on Google's search page."
Honor, an online marketplace for care workers and employers, said they would be recognizing International Women's Day by working.
Phaedra Ellis-Lamkins, the company's founder, "is a former labor leader, and she is driving the company's mission to bring meaningful jobs to women and people of color," wrote Honor's Head of Communications, Sue Kwon, in an email to BuzzFeed News. The company says it is rare among technology businesses for having a majority female workforce.
In announcing their participation in the strike, the Tumblr staffers said the company "provides good living wages, extensive health care coverage, and parental leave. In the United States, what should be human rights are instead considered benefits and perks associated with the tech elite and corporate class."
Those privileges, they wrote, "are why it's imperative that we strike in solidarity with and for those who have more to lose."
- Caroline O'Donovan contributed to this article