Here's What You Need To Know About Today's Nationwide Strikes
Thousands of fast-food, home-care, and Verizon workers have walked off the job.
Thursday, thousands of fast food workers are striking nationwide for better pay and a union as part of the Fight for 15.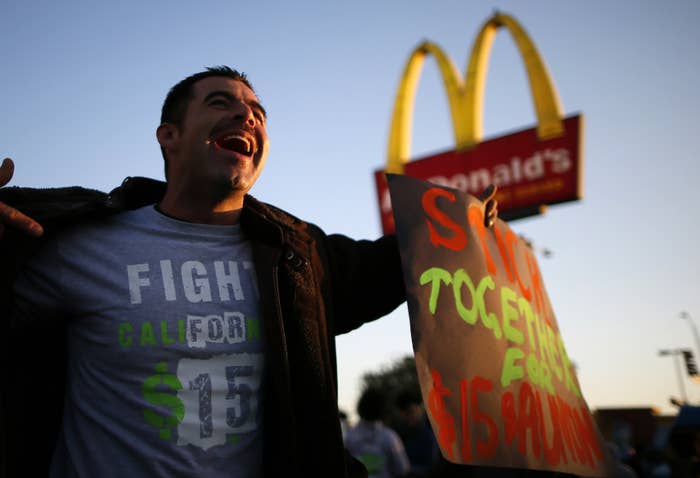 The workers are striking in more than 300 cities across the country.
Members of Black Lives Matter are marching in solidarity.
The April 14 strikes are dedicated to Jeffrey Pendleton, a Burger King worker who died in police custody last month after he couldn't afford a $100 bail.
The action is the first major strike since historic wins for $15/hour minimum wages in in New York and California.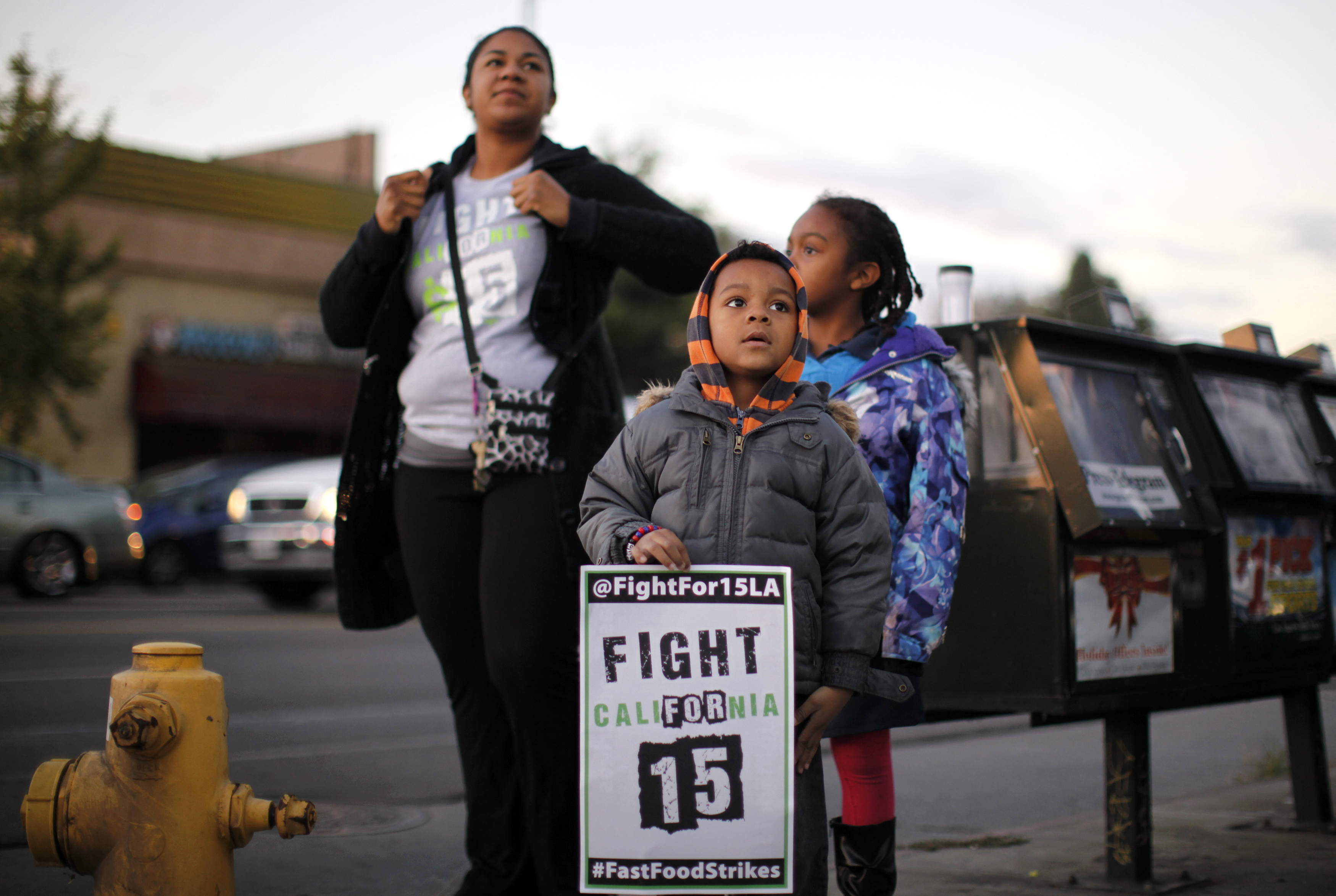 Home-care workers are also on strike.
As well as nursing home workers and adjunct professors.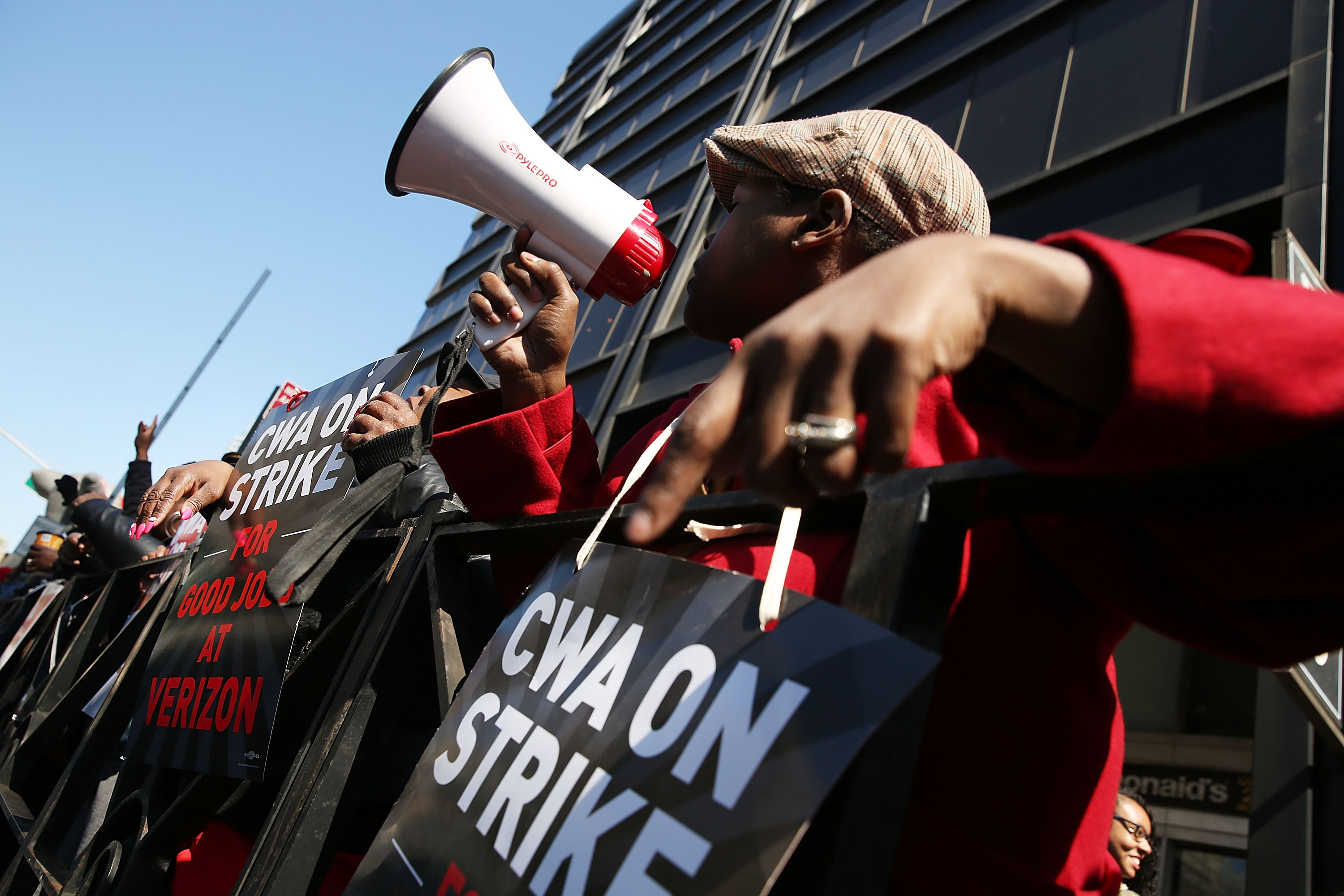 Democratic candidate for president Bernie Sanders expressed support for the strikers in a statement, in advance of tonight's debate in Brooklyn.
Workers have been striking since 6 a.m.
Overseas, a fight for 1500 yen has also taken off in Japan.
And they're protesting in Brazil, where McDonald's is now under criminal investigation.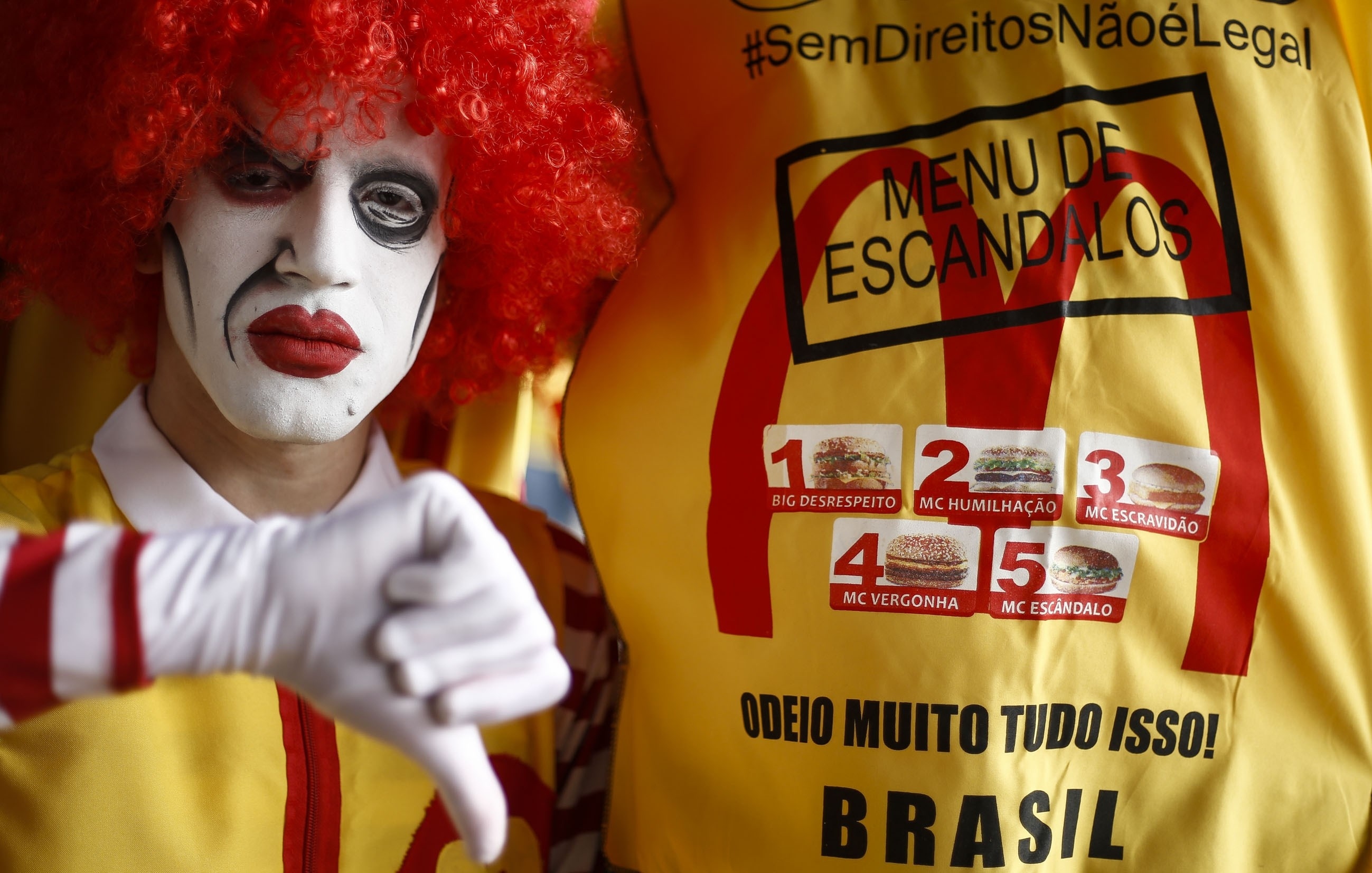 You can read more about the history of the Fight for 15 movement, led largely by young women of color, here: Who Fights For 15?