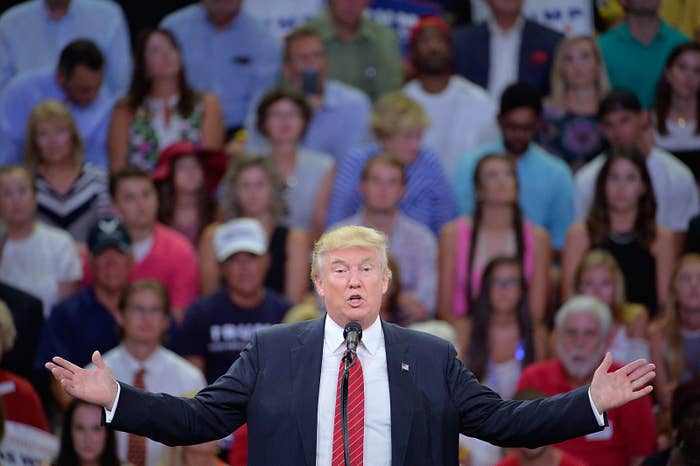 WILMINGTON, North Carolina — Donald Trump, speaking to supporters in North Carolina Tuesday, appeared to suggest gun owners could take action if Hillary Clinton appoints anti-gun justices to the Supreme Court.

"Hillary wants to essentially abolish the Second Amendment," the Republican presidential nominee said to a chorus of boos from supporters. "If she gets to pick her judges, there's nothing you can do, folks. Although the Second Amendment people, maybe there is. I don't know."

The remark immediately sparked controversy, prompting the Trump campaign to quickly issue a statement denying that the candidate insinuated gun owners might use force to prevent Clinton from appointing certain justices.

"It's called the power of unification — 2nd Amendment people have amazing spirit and are tremendously unified, which gives them great political power," Trump senior communications adviser Jason Miller said. "And this year, they will be voting in record numbers, and it won't be for Hillary Clinton, it will be for Donald Trump."
In interviews with BuzzFeed News at the rally, very few of Trump's supporters said they interpreted the comment as threatening.
Here's what they had to say: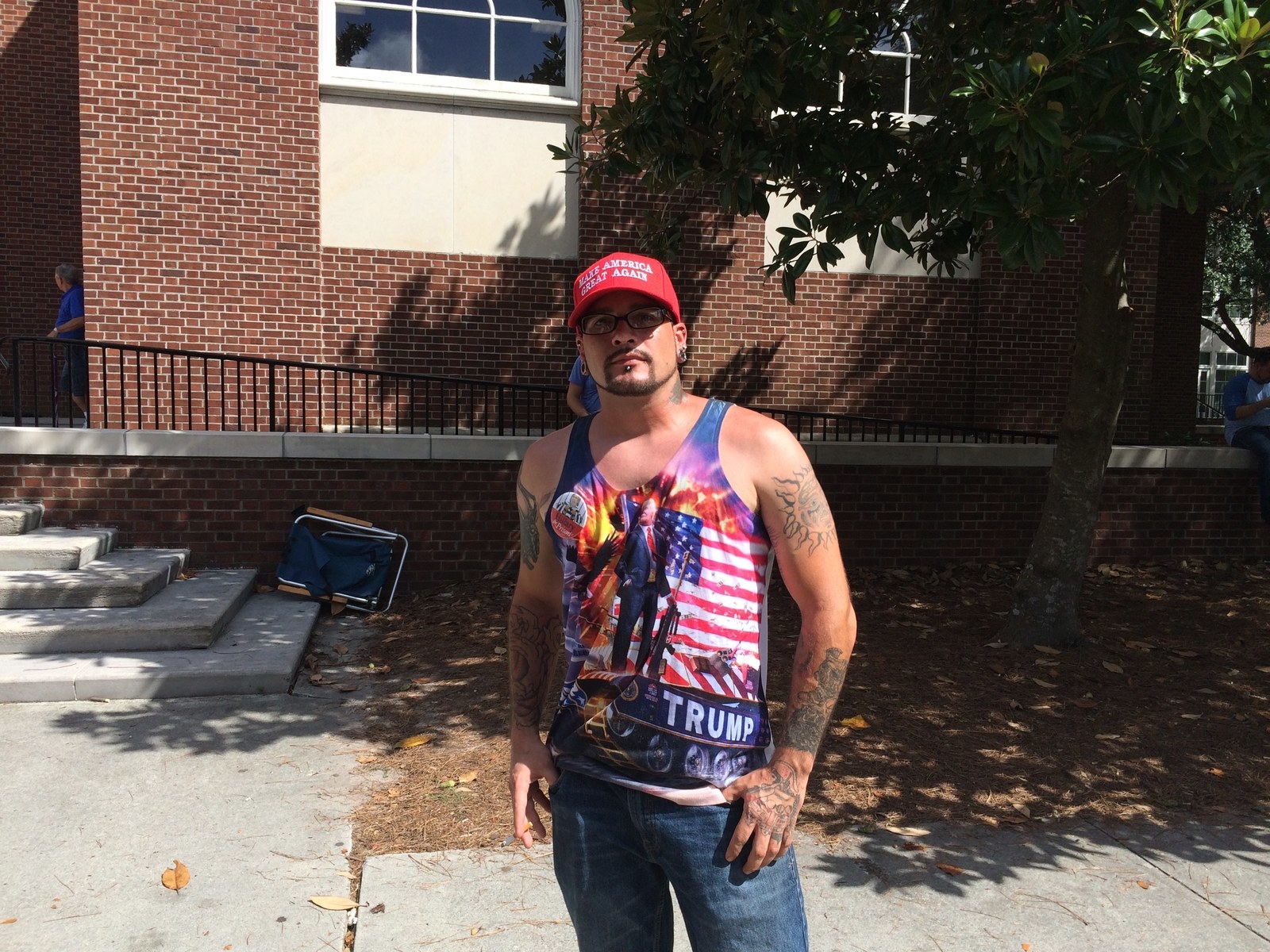 "I think he meant that, because the NRA is powerful, a lobbying group, they'll go in and make sure it doesn't happen," said J.T. Meyer, a 31-year-old bar owner and graphic designer.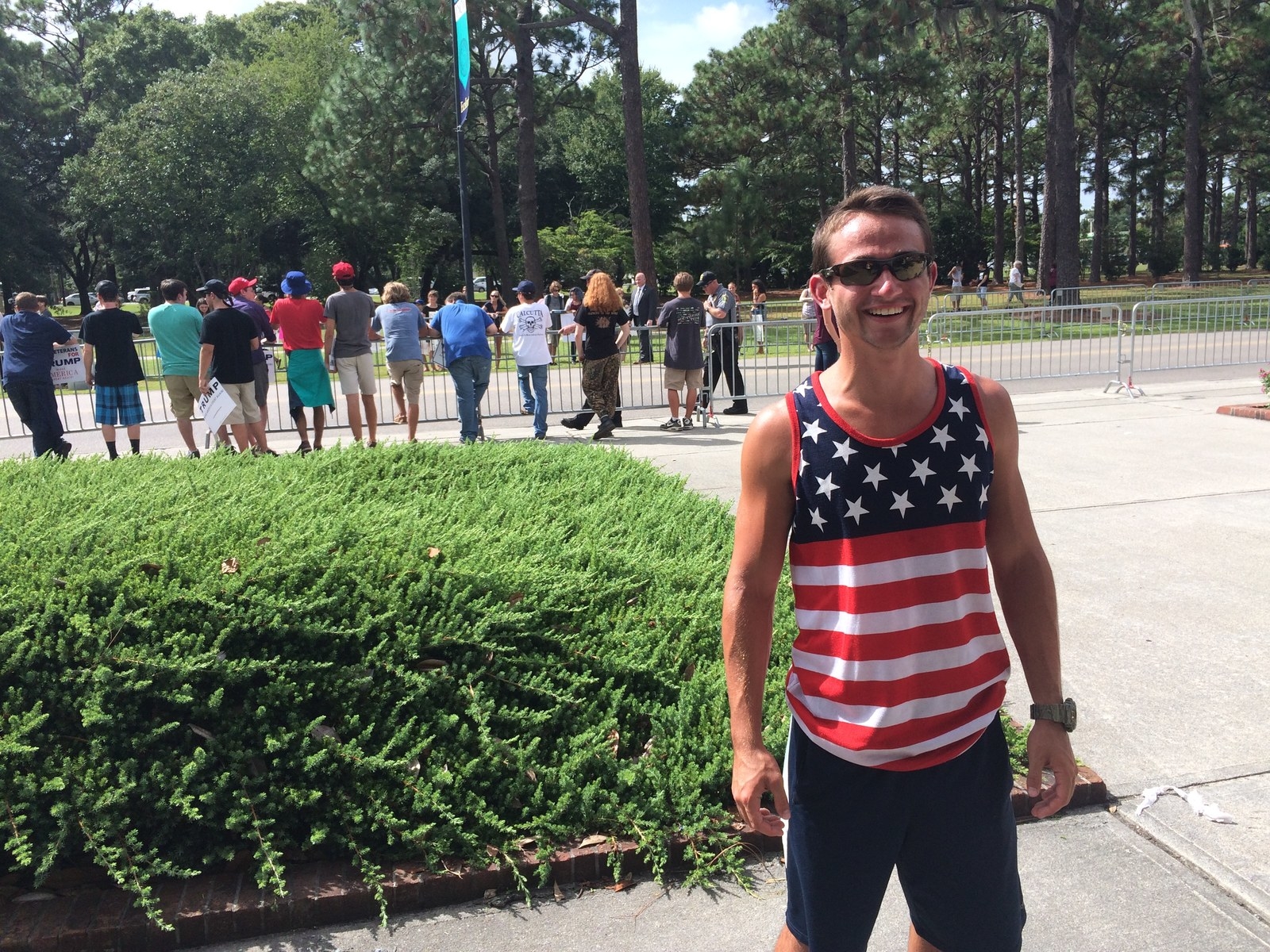 Keenan Cromshaw, a 19-year-old student at the University of North Carolina at Chapel Hill, said Trump was just being playful with the comment, as he thought Trump was when he suggested that Russia find Hillary Clinton's deleted emails. But Cromshaw said there was some truth to the idea that Trump implied gun owners should take action.
"That's why the Second Amendment was created, so we can defend ourselves against a tyrannical government," he said.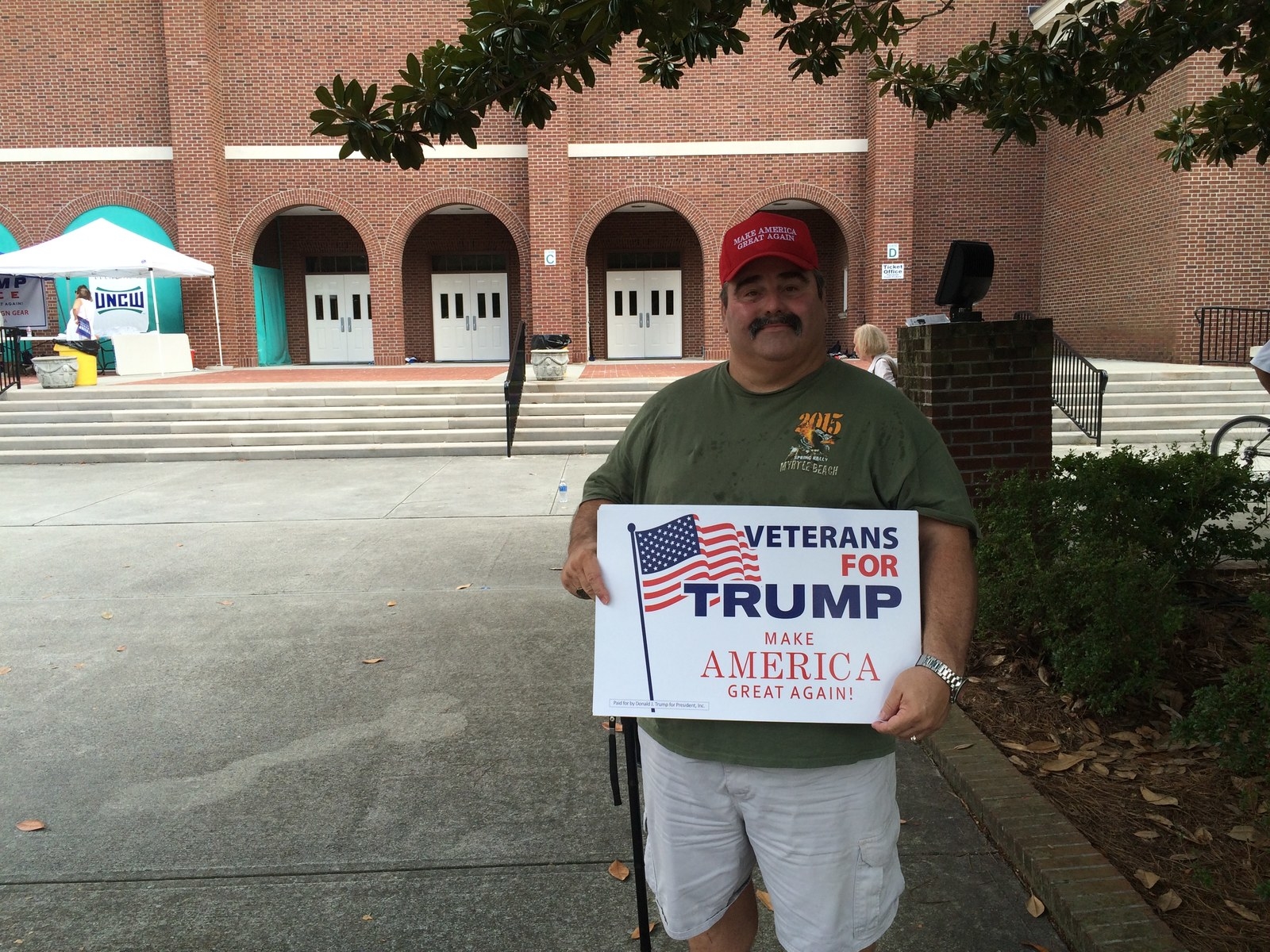 Joe Henson, a 51-year-old retired business owner from Wilmington, said he thought Trump was only kidding and that the remark was part of his style.
"He can't be bought, so he's going to say what he'd like to say," said Henson. "And if he does half of what he says he'll do, he'll do more than any president since Ronald Reagan."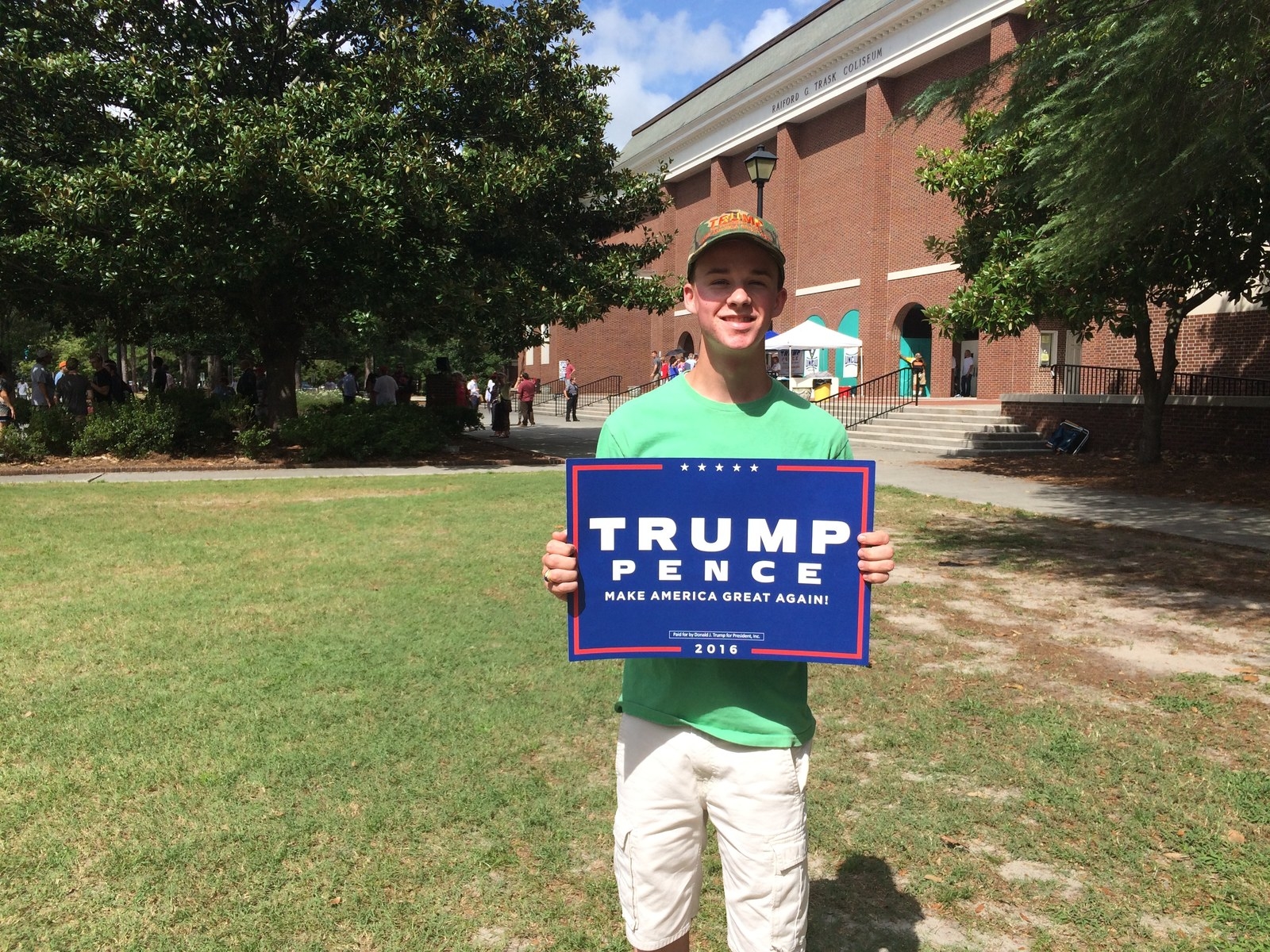 Matthew Ruth said he thought Trump was "just hitting on a fear people have" with the remark.
"The Second Amendment won't go away, but if Clinton gets to appoint the justices, she'll have more of a say over what it means," the 22-year-old North Carolina resident said. "I don't think Trump was calling for or would support violence. He's genuine, but he jokes around and plays off the crowd a lot."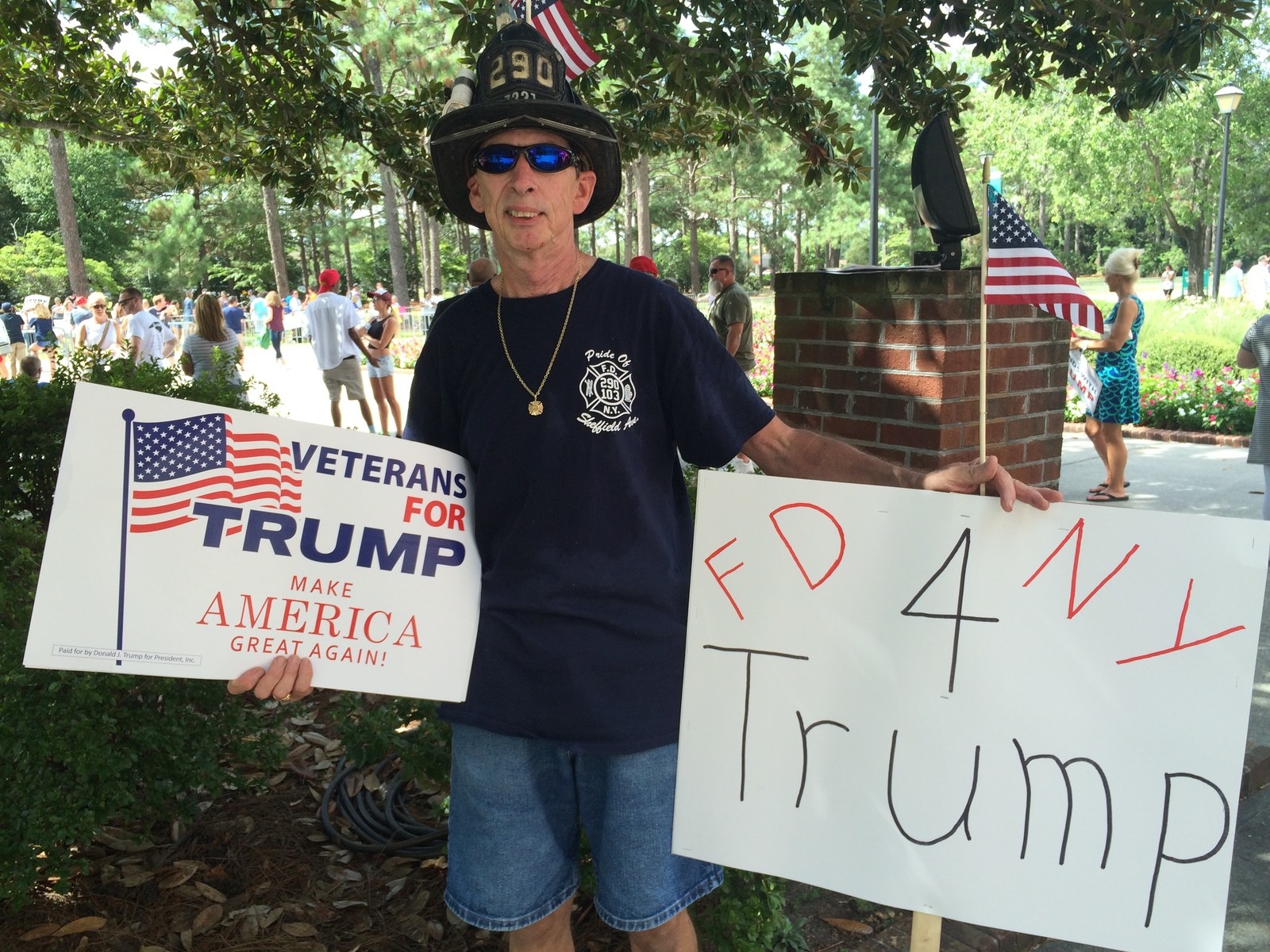 Jon Gardiner, a 62-year-old originally from Long Island, New York, who now lives in North Carolina, said this was just another one of "Donald's off-the-cuff remarks."
"He's not used to every word being scrutinized — he's used to boardrooms," the retired firefighter said. "He doesn't realize this is part of political life. This is just like what he said about Russia and Clinton's emails."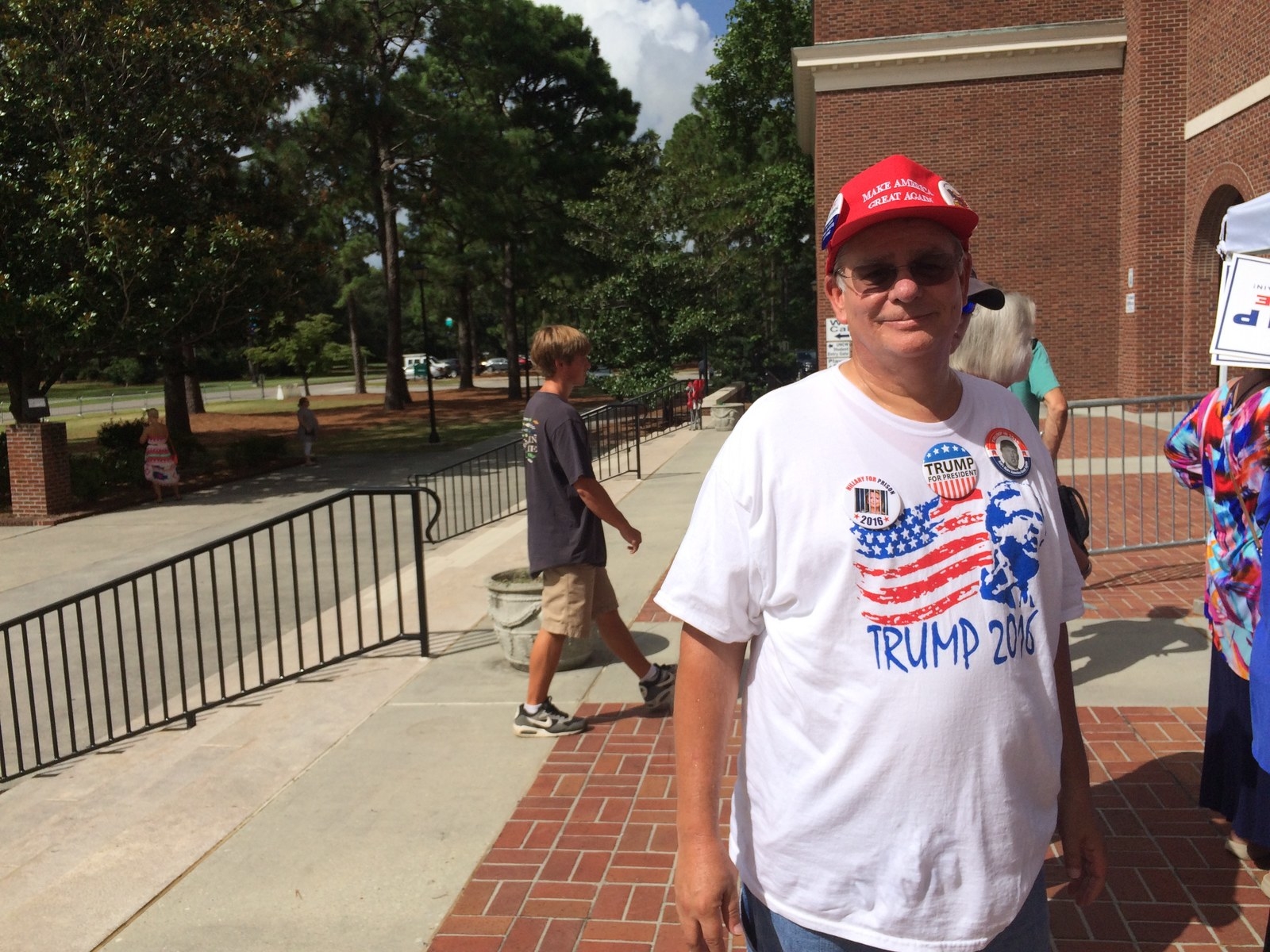 Luis Rivera, a 56-year-old retiree from the nearby city of Jacksonville, said he didn't think Trump was just joking, but that there was some truth to the implication that gun owners would resist the government abolishing the Second Amendment or "taking their guns."
"I don't think there'd be a war or anything," Rivera said. "But I think when you get the good guys to surrender guns, that only leaves the bad guys with guns. Myself, if someone threatens my dogs or my wife, if someone is in my house at night, I want to be able to protect myself."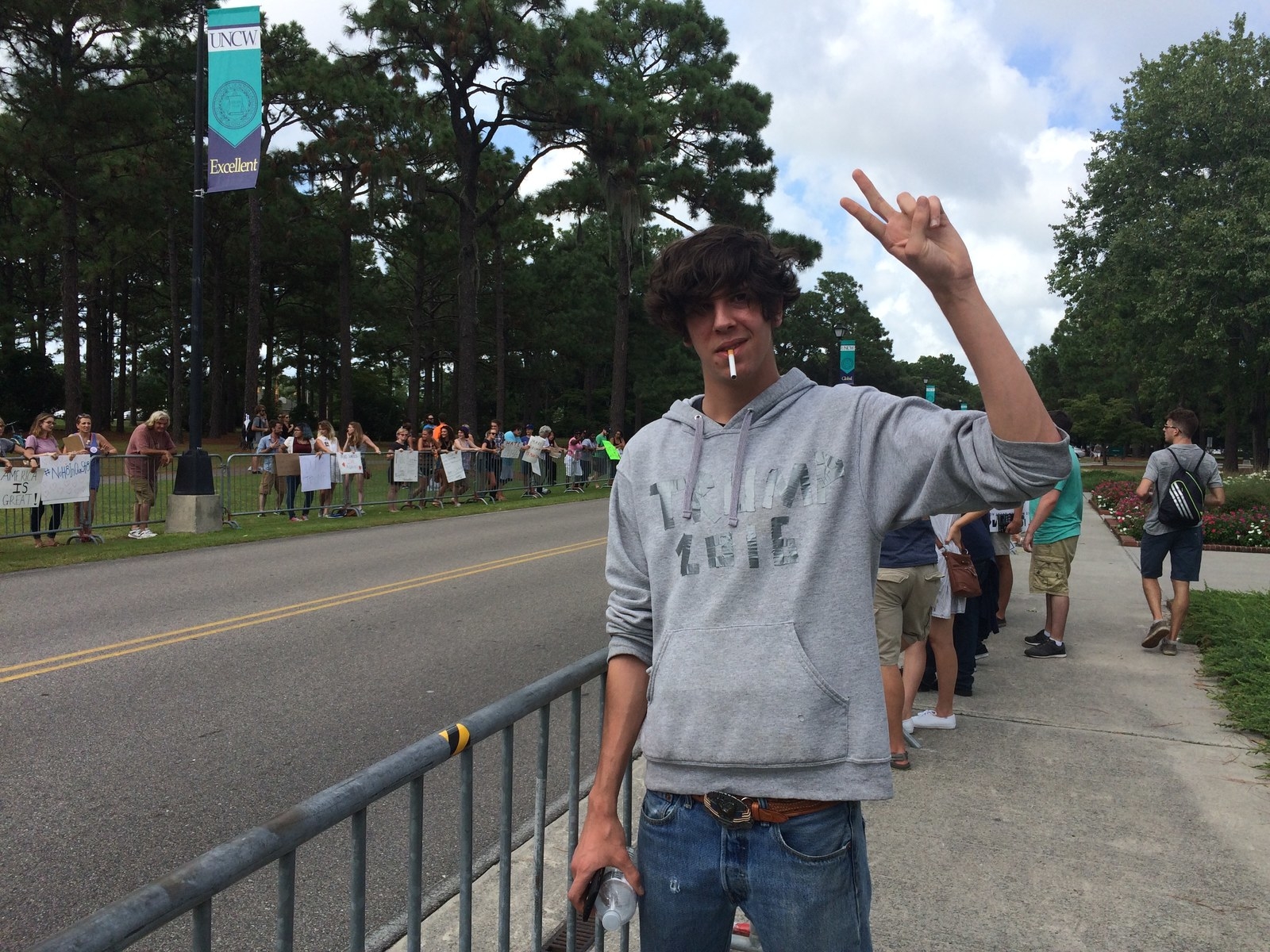 Dustin Bouchard, a 19-year-old from Wilmington, said he believe that if elected Clinton would try to abolish the Second Amendment, but Trump was just kidding around with the line, not seriously suggesting that people resist her appointment of justices with force.

"You can't incite violence just by saying something people agree with," he said. "I think the protesters who come inside are the ones who are inciting violence."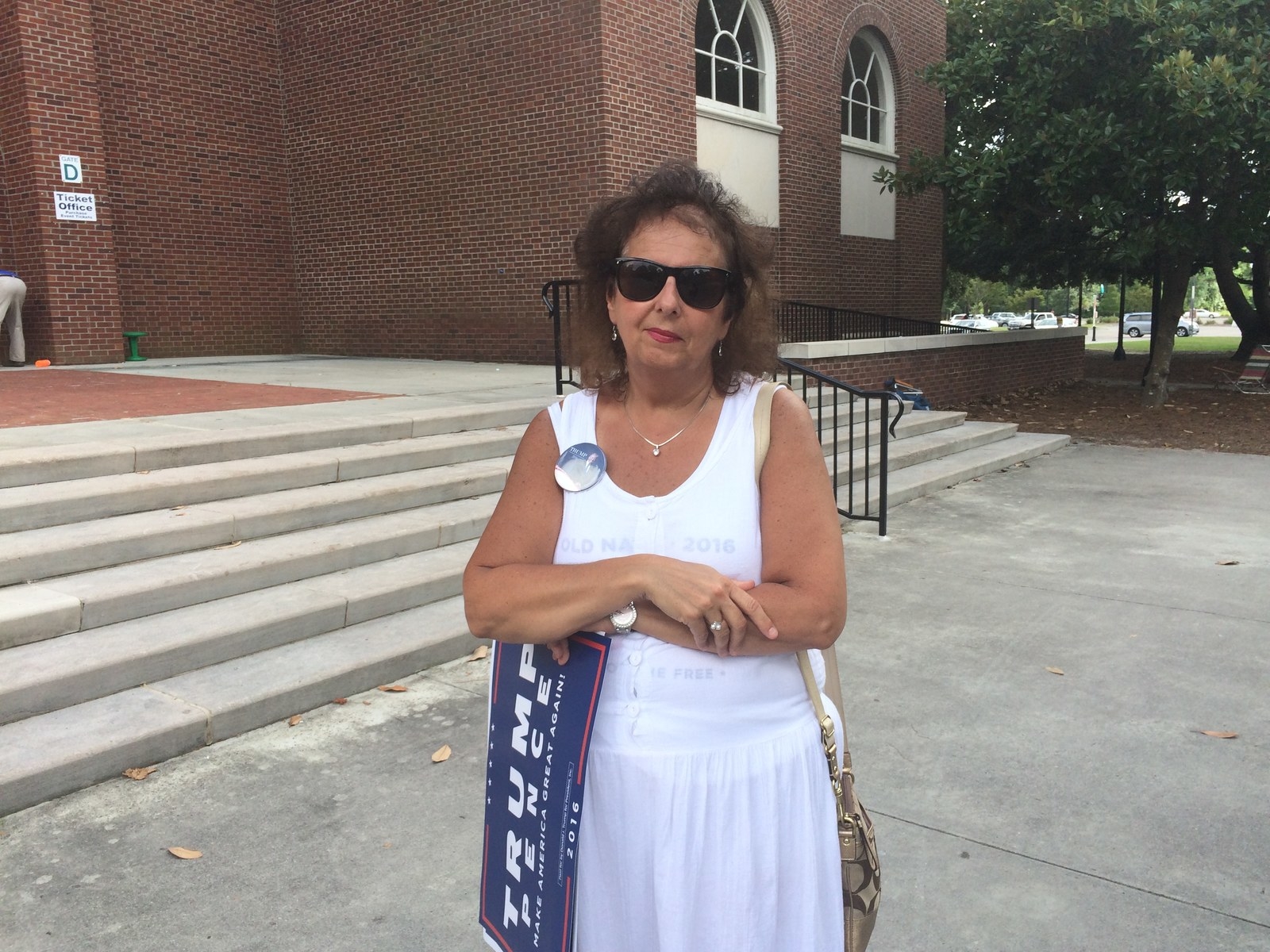 Donna Poveromo, a medical transcriptionist, said she thought Trump was merely kidding, but she added, "People are not going to willingly hand over guns."
"I'm ex–law enforcement. I'm not going to hand mine over," she said. "Because I know there will still be guns on the street."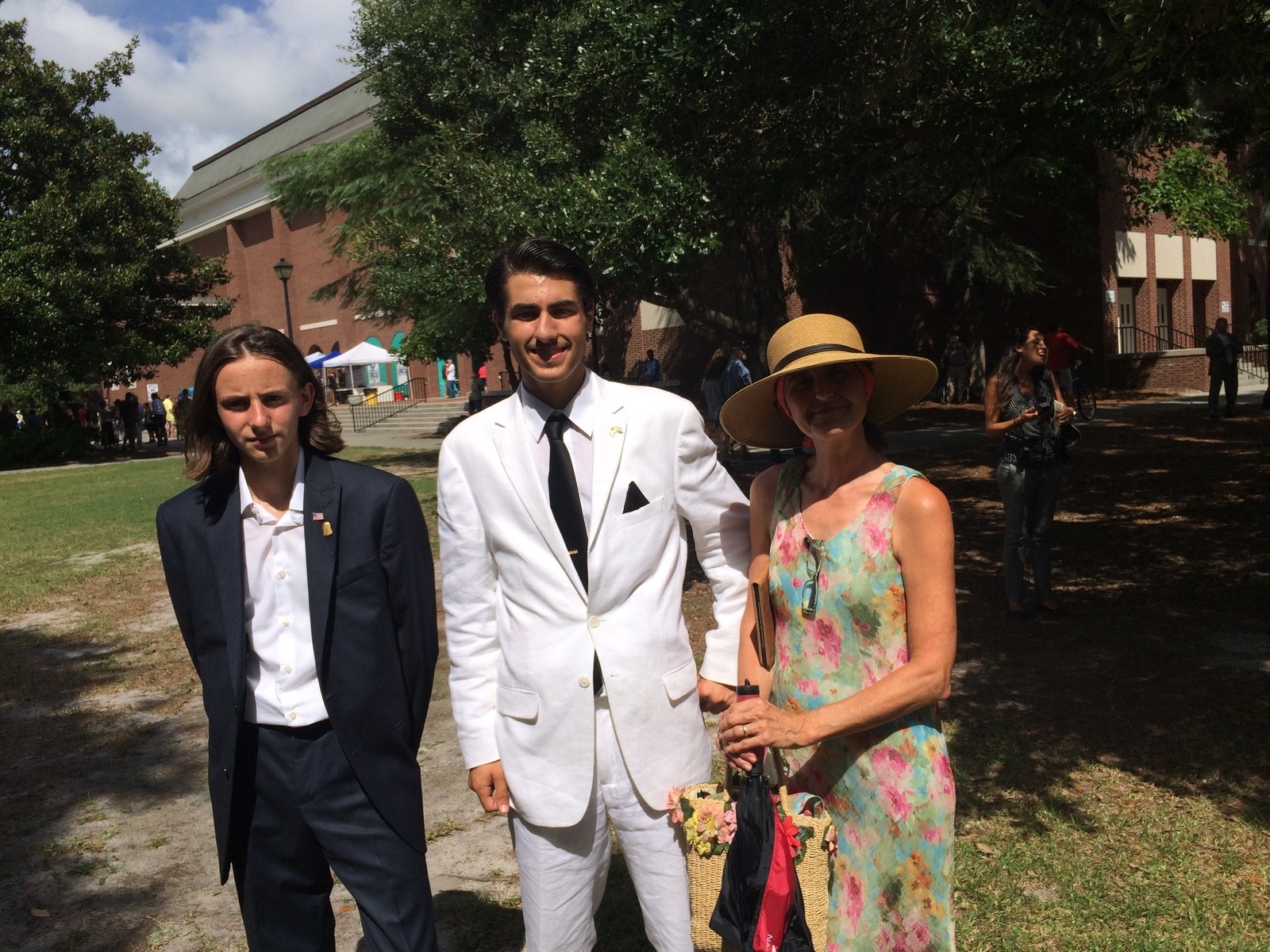 Philip, his brother Josiah, and their mother Susan, who asked that their last name not be used to protect their privacy, said they did not think Trump was kidding but was implying that people might resist attacks on the Second Amendment with force.
"We will have another revolution if the American government tries to abolish the Second Amendment," said Susan.
"I believe 100% what he said," said Philip, 16 (pictured, left). "Just let them try to take our guns."