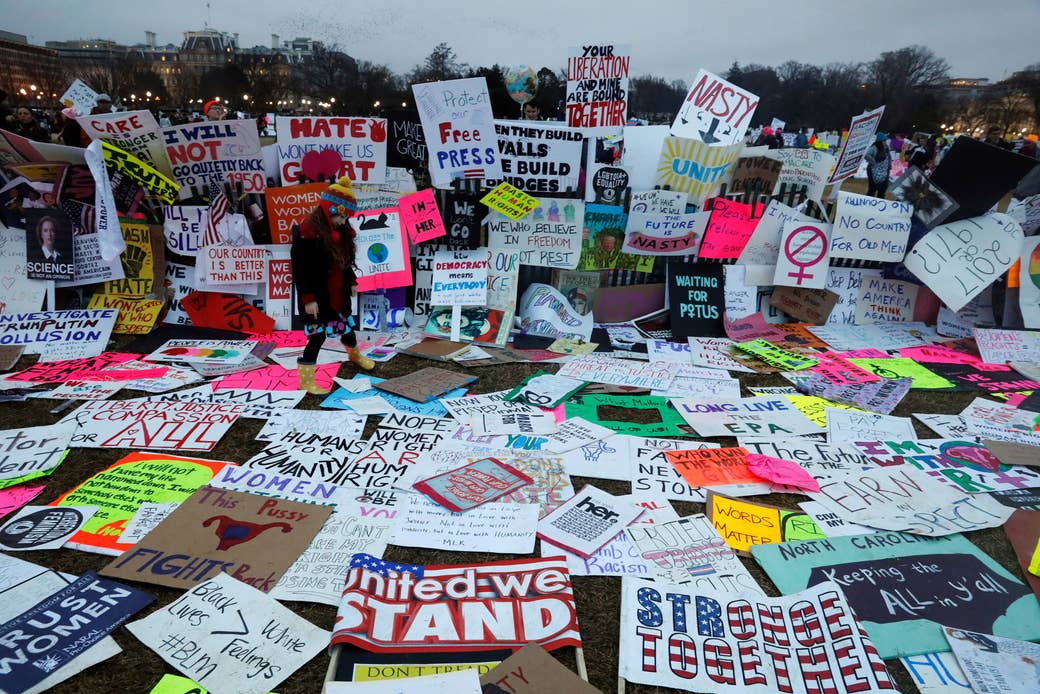 WASHINGTON — Organizers of the Women's March on Washington, DC, the largest protest of a presidential inauguration in history, are now doing everything they can think of to make sure first-time marchers don't melt away after the weekend.
"What we can do now — this is the most important question," said Alicia Garza, special projects director for the National Domestic Workers Alliance (NDWA), at a town hall event immediately following the march Saturday. The meeting was held in the National Press Club Building, the same building where the "Deploraball," a party for Donald Trump's meme-savvy internet supporters to celebrate his inauguration, had taken place just two days prior.

The goal for labor and progressive groups is "to connect participants from the women's march to the women's organizations that push for change day in and day out," according to Alicia Jay, co-founder of the Make It Work labor campaign. In other words, those already embedded in the existing movement want to welcome those who were not previously involved with organizing.
The divide between those already engaged and those who need to be brought into the fold often falls along economic and racial lines, and the challenge echoes the origin story of the march itself. Ultimately, experienced nonwhite organizers Linda Sarsour, Tamika Mallory, and Carmen Perez co-chaired the action after the march got off to a rocky start, in part because planners lacked backgrounds in the work.
"There was a lot of white ladies at the beginning, I'm not gonna lie to you," Sarsour said Saturday. "But when the white ladies were confronted with the idea of centering women of color, they listened... The days of silo organizing are over."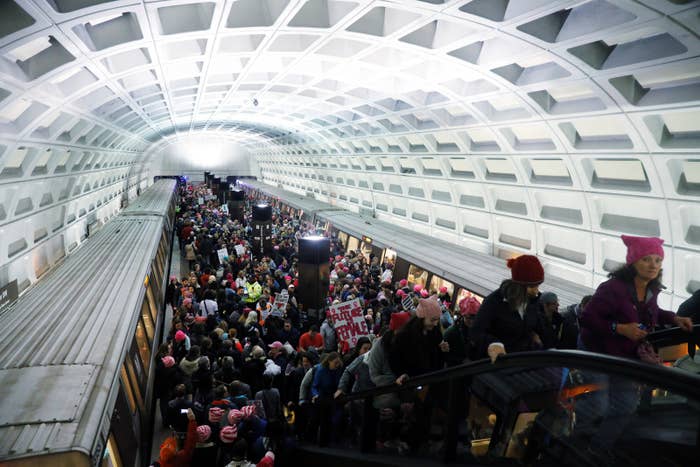 On Sunday morning, as trains packed with cat-eared "pussy-hat"–wearing women departed from the nation's capital, women's advocacy group EMILY's List held a training for 500 women on running for public office, while Planned Parenthood held an organizing workshop for 2,000 more, in partnership with NDWA and others. Labor groups and Black Lives Matter affiliates have held similar sessions and gatherings all week.
Garza, one of three women of color who founded the Black Lives Matter movement, posed the question of the movement's next steps, especially given racial and class rifts, to feminist activist and writer Gloria Steinem at the town hall Saturday.
"How do we connect across differences and address the elephant in this country, which has always been racism and white supremacy?" Garza asked. "How do we do that so we can build a powerful movement for all of us?"
"There's no such thing as being a feminist without being anti-racist or being a successful anti-racist without being a feminist," said Steinem. "Women of color have usually been more oppressed in order to produce cheap labor, so we experience it in different ways, but a racist system will leave no woman free.
"The most important thing is for us to know each other," she said. "Who do you eat lunch with? Who do you go to the movies with? It's the bell hooks rule: 'If you can buy shoes together, you can organize together.'"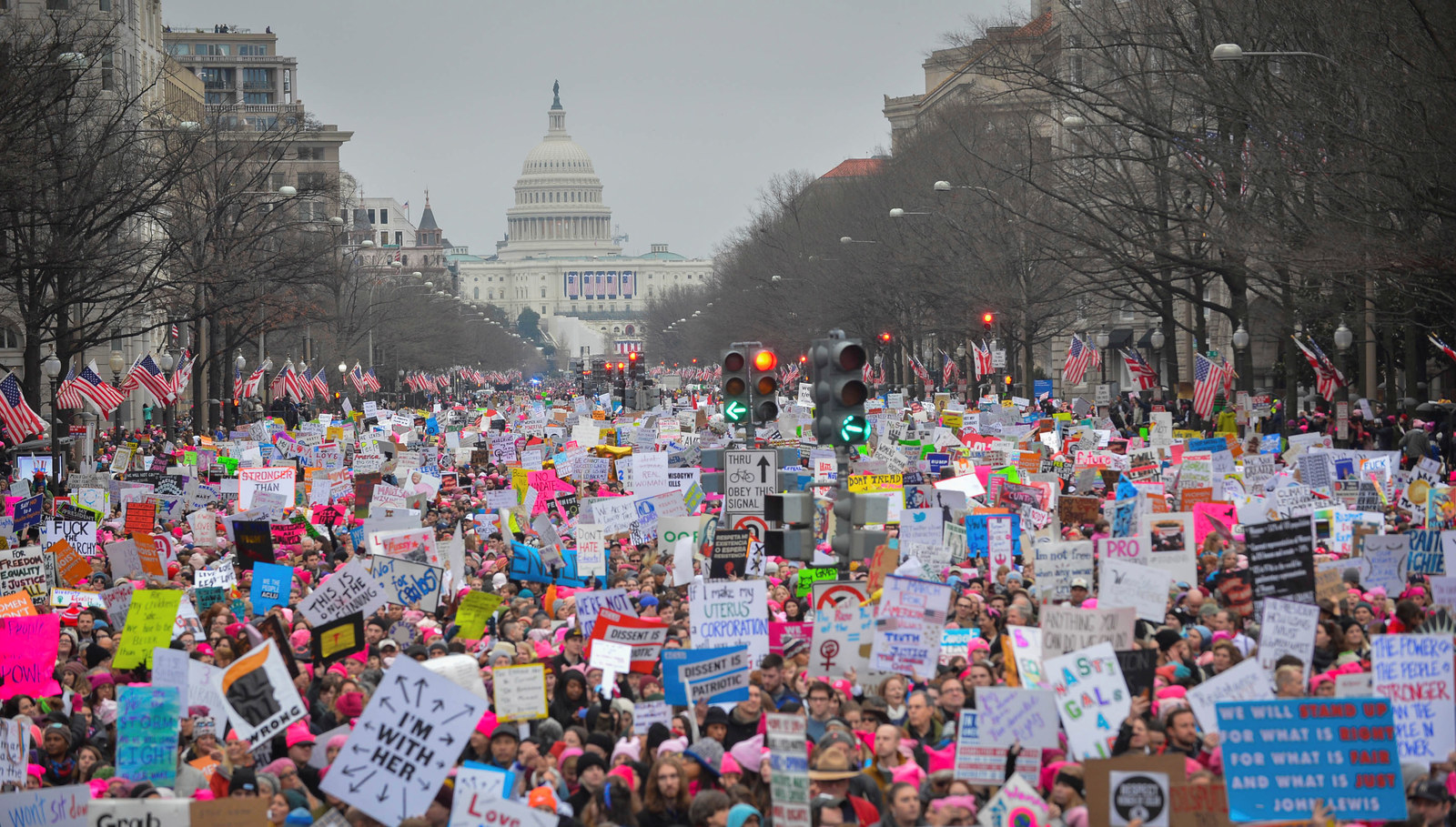 NDWA Director Ai-jen Poo, Planned Parenthood President Cecile Richards, Women's March co-organizer Sarsour, domestic worker Claudia Galindo, and feminist scholar Kimberlé Crenshaw, who coined the term "intersectionality," shared additional next steps at the town hall.

Sarsour said one immediate thing marchers can do is materially support the organizations who helped sponsor the march: Planned Parenthood, the National Resource Defense Council, EMILY's List, NARAL Pro-Choice America, the American Civil Liberties Union, Human Rights Campaign, Peace Is Loud, MoveOn.Org, and two union sponsors, the Service Employees International Union 1199 and the American Federation of Teachers.
Crenshaw advised the audience not to "lose the shock that we felt on November 8, ever" and to "resist every gesture towards normalization."
"The second thing is resisting the lie," she said. "We've been told a lie, by some people on our own side, that we got into this mess because there was too much feminism, because there was too much anti-racism, because we talked about injustice too much, because we didn't pay attention to the anger over what I call diminished overrepresentation."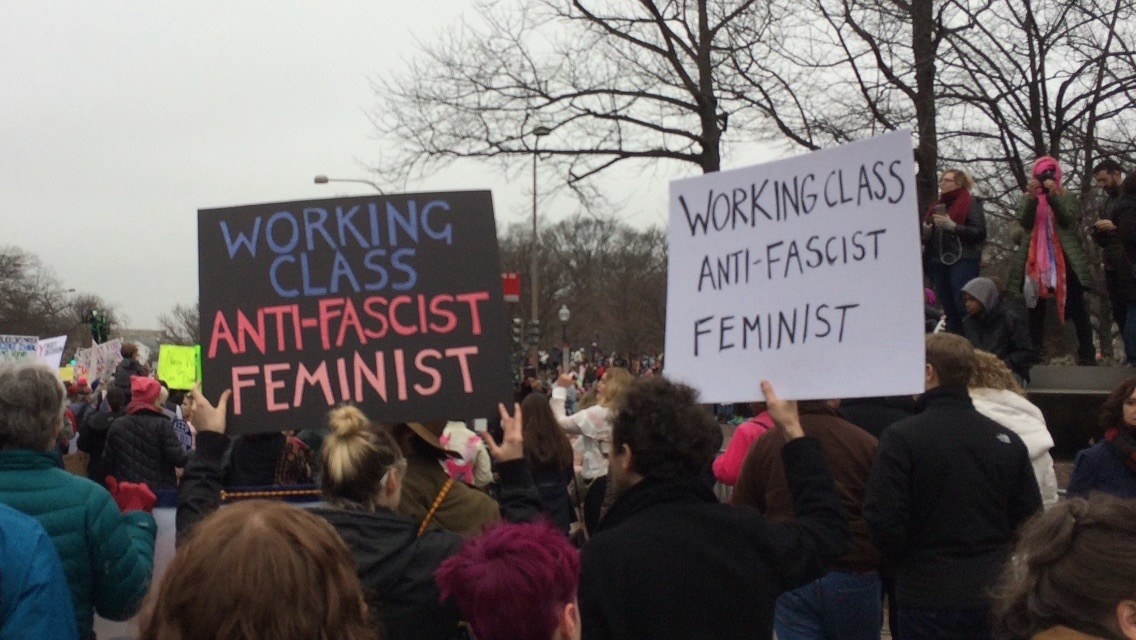 Galindo, who both cares for children as a domestic worker and organizes domestic workers, said she hopes marchers will support domestic workers' state Bills of Rights, which would strengthen the workforce's labor rights, such as access to overtime pay.
In a moment illustrating the economic distance between many women who marched and women who may not have been able to afford to, Galindo took part of her speaking time to also "recognize the mother of the children that I care for, who traveled from Boston to be part of the march."
"The Women's March on Washington was not the beginning nor is it the end," said Sarsour, the march co-organizer. "This was an opportunity to galvanize those who felt devastated from the election results, while the rest of us were like, 'Welcome to my life — to the rest of our lives — to Claudia [Galindo]'s life.'"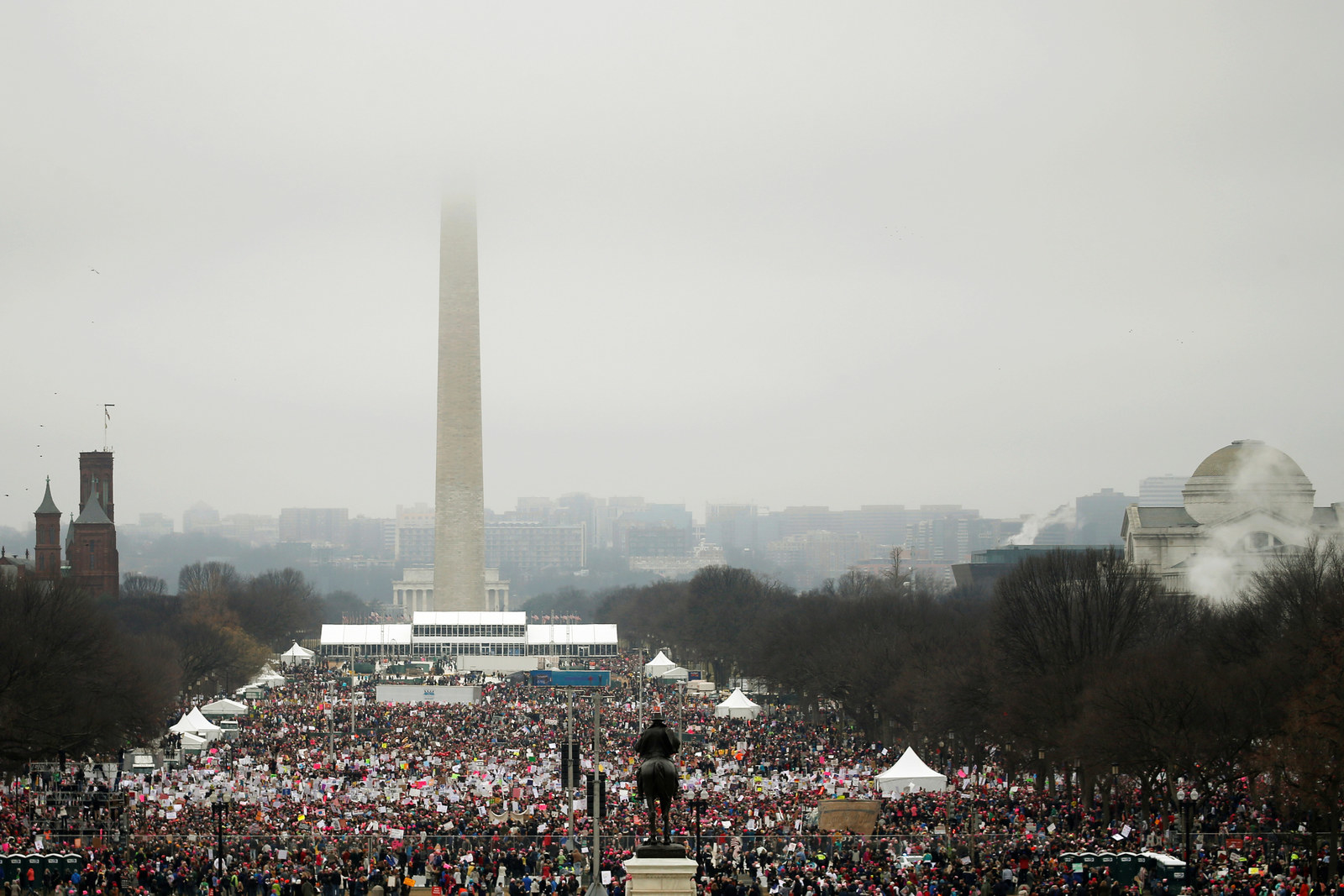 Among the audience at the town hall were two white women, a mother–daughter pair, who run a small business out of Madison, Wisconsin, called GirlWonderful, printing and selling T-shirts with slogans like "Girl President." Deb Kusmec, 59, said she was marching for her daughter and herself, and because she's tired of being introduced as "Mike's wife," instead of as a businesswoman in her own right.
Tiffany Mott-Smith, a woman of color seated next to them, said she made an intentional decision not to march on Saturday. Instead, she spent the day working with organizing groups like the Black Youth Project 100, "all of which have been doing this work for years."

Elizabeth Medina, 34, Kusmec's daughter, then mentioned it was her first time marching.
"Welcome," said Mott-Smith. "I'm glad you're here."
Said Medina, "I'm sorry to have taken so fucking long."