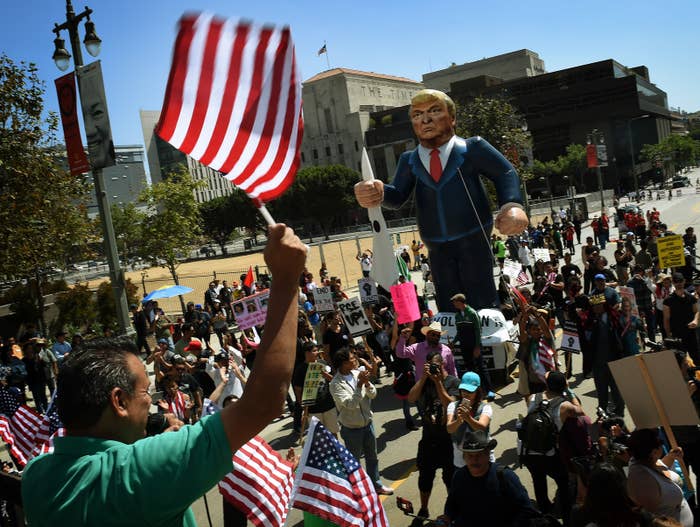 As major labor unions, who largely backed Hillary Clinton, compose themselves and their statements following her failed White House bid, more radical labor leaders are reacting to the election outcome with calls for the left to seize on the same populist energy that seems to have propelled President-Elect Trump to victory.
Larry Cohen, former President of the Communications Workers of America and Chair of Our Revolution, the political-activist organization that came out of the Bernie Sanders campaign, said Our Revolution will have its first board meeting this coming Sunday and Monday, and they are"more fired up than ever about this kind of independent progressive populism."

The organization supports progressive leaders, candidates, and causes. "There's a clear rebellion continuing against the economic and political elite, and that's in both parties," Cohen told BuzzFeed News. "I think it's at our own peril that we ignore that."
Cohen said that going forward, labor needs to "make a much deeper effort to unite working-class people, whether they are black or brown or white, straight or gay, or native born — but in a working class framework, and not in a framework that is tied to the economic and financial elite."
"Obviously for those of us who were active in the Bernie campaign, we can point to what we said all year," he said. "But that's not really sufficient. If there are attacks by this government on working people based on race or their immigrant status, we will fight back with everything we have."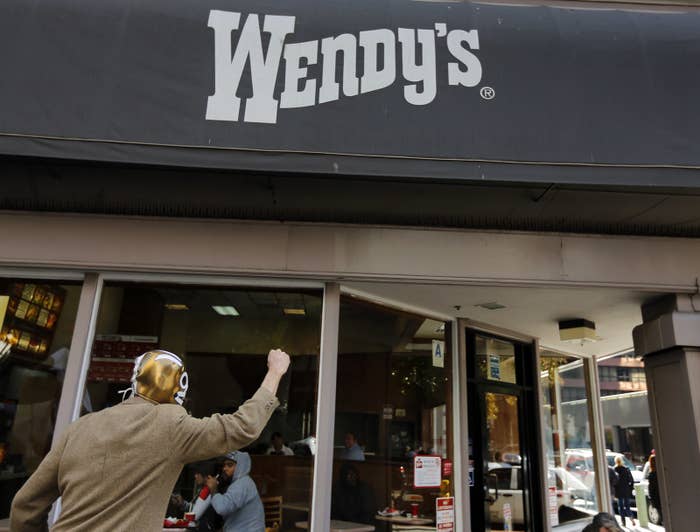 "This election is a reminder that in a populist moment of people yearning for change, it was not a moment for business as usual, establishment politics," National Nurses United, the far-left nurses union that declined to support Clinton's bid, said in a statement on Wednesday.
Former President of the Service Employees International Union, Andy Stern, said the election showed that "people who work, particularly those without a college degree, have been dismissed and hurt by the establishment of this country."

"Couple that with a cultural transformation as the country shifts from a majority white Christian nation to a more diverse America and you have the ingredients for a populist uprising from either the left or the right," he said in an email to BuzzFeed News. This election year, the uprising came from the right.
Stern cited eroded union jobs, busted private sector union wages, stagnating wages across the board, and "an economy that worked almost exclusively for the wealthy and connected" as causal factors for the electoral upset, coupled with the promotion of trade and increased globalization.
"Workers facing tough times wanted someone to stand up for them," he wrote, "And Donald Trump is now our President-elect."
Late last night, as the final returns came in, Saru Jayaraman, Co-Founder and Co-Director of the Restaurant Opportunities Center, a restaurant worker advocacy group, told BuzzFeed News, "Regardless of the outcome of tonight's election, it is disappointing that so much of the nation is willing to tolerate — perhaps even tacitly or openly endorse — extreme racial bigotry, xenophobia, and misogyny."

"We clearly have so very far to go in terms of the 99% understanding its common interests across race, gender, and class vis a vis the 1%," she wrote in an email. "Despite the fact that Donald Trump so undeniably represents the 1% himself, the fact that so much of the 99% believes that they share more with him than with the people of color he despises means we are a deeply divided, deeply troubled nation."

Wednesday morning, Jayaraman said labor's "victories to raise the minimum wage and eliminate the sub-minimum wage for tipped workers give us hope," referring to Tuesday night's down-ballot initiative successes that will bump up the wage floor in four states. "They show there is a path forward to heal, unite, organize, and win," she said.