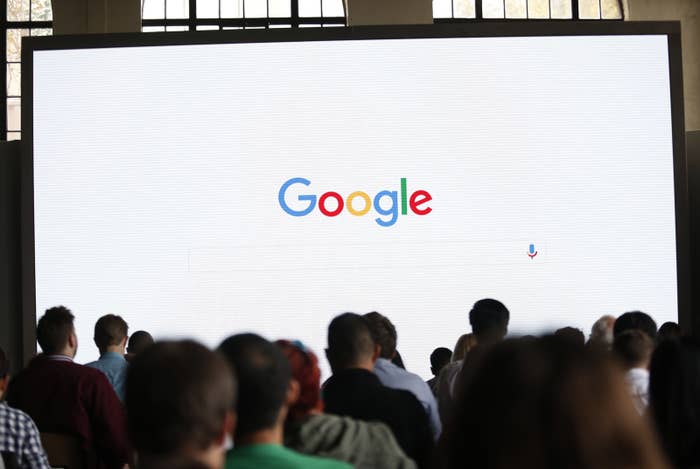 Google has committed to not retaliate against workers — both direct employees and contracted staff — who take time off from work to protest the Trump administration's policies on May 1, BuzzFeed News has learned. Google has said the policy of non-retaliation applies whether or not workers ask for time off in advance of the day.
For months now, workers across the country have been planning a May 1 General Strike across industries, with a focus on immigrant, low-wage, and subcontracted workers, in protest of Trump's administration's policies and in support of labor rights. SEIU-USWW, a powerful California-based local of the Service Employees International Union, has led the call, along with the Brandworkers worker group and the Food Chain Workers Alliance.
In the past few weeks, Facebook and other tech firms have committed to not retaliating against their employees who choose to demonstrate on that date, traditionally observed as International Workers Day. Labor advocates have pushed them to extend their policies towards their sub-contracted workforces as well, who are not directly employed by the tech giants.
Facebook has said it would "re-evaluate its ties to any vendor if it breaks the law that protects workers' rights to organize and protect themselves," Bloomberg reported. And Google said if it becomes aware of any illegal actions by vendors, it will investigate and take any necessary follow up. However, neither company provided more specifics on how they would protect contracted workers if the vendors who do employ them choose to retaliate.

"We respect everyone's choice to act on their beliefs," a Google spokesperson wrote in a statement provided to BuzzFeed News. "We care deeply about creating an environment at Google where everyone — employees and contractors, engineers, cafeteria workers and janitorial staff — feels comfortable doing so. We're asking managers to be flexible in accommodating time-off requests and have let our vendor partners know that we support them doing the same."
In an email to Google suppliers reviewed by BuzzFeed News, with the subject line, "As May 1 approaches," the company states, "As you've likely seen in the press, there has been some discussion around May 1 events in the U.S. I wanted to get in touch to let you know how we're approaching this."
The email includes the above statement as well as the line, "It's our hope that you'll take a similar approach," and concludes by asking vendors to "reach out to your Google contact" if they "would like to discuss."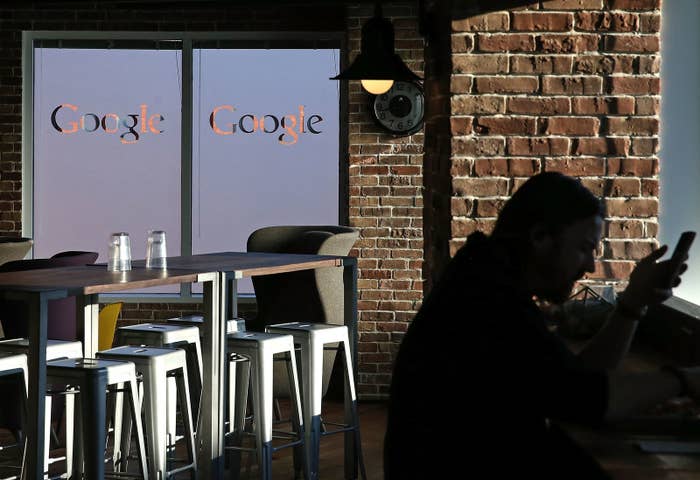 While Google, Facebook, and other tech companies permitted engineers and other highly-paid employees to take time off to protest when President Trump first instituted an immigration ban on Muslim-majority countries, the employers are being more explicit about mentioning their sub-contracted workers this time around.
That's partly thanks to pressure and organizing by California-based labor groups like Silicon Valley Rising and unions like UNITE HERE, which have sent in-person delegations and letters to major corporations, asking that they specify their policies towards the labor forces down the employment chain.
Meghan Cohorst, a spokesperson for UNITE HERE, said in email to BuzzFeed News that the union is "very happy that Google has joined with other companies in the tech industry and made a public commitment to ensure that all workers employed in its offices are able to freely and safely participate in May Day actions."