The powerful Service Employees International Union is cleaning house amid an ongoing investigation into allegations of misconduct and abusive behavior among leaders of the campaign to increase the minimum wage.
The union fired the top leader of its Fight for 15 campaign in Chicago, Caleb Jennings, as a result of the ongoing investigation, BuzzFeed News has learned, and placed the head of the campaign's Detroit outpost, Mark Raleigh, on administrative leave.
The investigation is looking "into questions about potential violations of our union's anti-nepotism policy, efforts to evade our Code of Ethics and subsequent complaints related to sexual misconduct and abusive behavior towards union staff," International President Mary Kay Henry wrote to staff on Monday.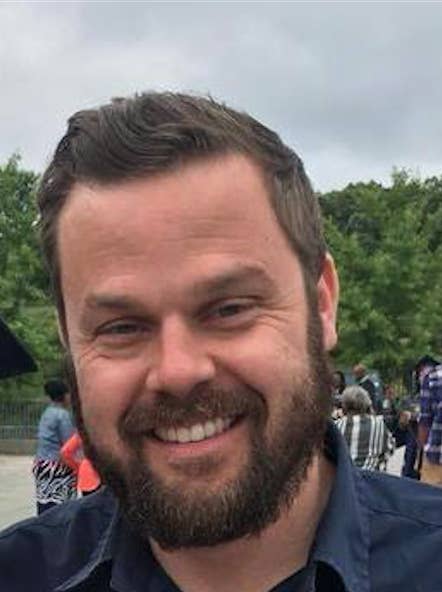 Henry announced the firing and suspension in the Monday email, obtained by BuzzFeed News, though the staffers were unnamed. Multiple sources outside and two sources within the union confirmed the personnel changes.
"My employment was severed with SEIU on Monday," Jennings told BuzzFeed News. "I support the ongoing investigations, and I'm against any workplace sexual misconduct and abuse."

Chicago and Detroit are key battlegrounds for the labor campaign, which works to raise wages for minimum wage workers across industries and has won victories from New York to Arizona to California.
SEIU spokesperson Sahar Wali said in an email to BuzzFeed News she could not comment on HR-related matters or speak to details of the ongoing investigation. Raleigh didn't immediately return requests for comment.

"Effective immediately, Travis Dupree will help lead SEIU's support of the Chicago Fight for $15," Wali said. "For several years, Travis has successfully worked to build a broad national coalition in support of workers' fight for $15 and a union. He will help ensure Chicago workers and community partners leading the Fight for $15 continue to be a powerful force that lifts up the entire city."

The SEIU represents a majority-female service workforce, largely made up of immigrant women and women of color, with a stated goal of bringing about more equitable working conditions, including freedom from sexual harassment and abuse in the workplace.
But more than a dozen current and former staffers interviewed by BuzzFeed News said complaints about top-level staff on the Fight for 15 campaign, including Executive Vice President Scott Courtney, were an open secret, and that complaints about abusive and aggressive behavior by some organizers who reported to Courtney led to no action. Courtney resigned amid the investigation on Monday.
In June of 2016, more than 50 union staffers signed a letter addressed to two current and one former president of local SEIU chapters, calling for the removal of Jennings, the Chicago organizing coordinator, saying he allegedly assaulted 28-year-old female staffer Gönül Düzer. Düzer was subsequently fired.
In the letter, reviewed by BuzzFeed News, the staffers describe an incident in which Jennings "became violent, ripping [Düzer's] work phone out of her hands and subsequently shoving her against a door frame."
"This incident won't surprise those familiar with the working conditions at the FF15," the staffers wrote. "Caleb has made himself well known for creating a toxic work environment… Making it more egregious in this instance is that the FF15 Organizing Coordinator attacked an immigrant and a woman of color, exactly the workers which the FF15's success depends on."
Then, in July of 2016, following Düzer's firing, four top Chicago organizers beneath Jennings wrote an email to SEIU's president Henry, again calling for his resignation or dismissal.
"The sexist and aggressive attitude of Caleb Jennings has created a toxic environment and fear inside the office of the FF15," they wrote in the email, reviewed by BuzzFeed News.
That same month, five organizers representing Chicago Fight for 15 staff wrote an open letter of support for Jennings, stating, "We have had our fair share of fights with management, but what we do know is that Caleb Jennings is fair, honest, and committed to our team."

SEIU's human resources department received both the June and July letters, Wali said, and an investigation was conducted around the allegations. A criminal court cleared Jennings of assault charges.
Düzer ultimately filed an Unfair Labor Practice charge against the Workers Organizing Committee of Chicago — the local SEIU-funded chapter of the Fight for 15 — over her firing. The National Labor Relations Board awarded her $20,000 in back pay in February of 2017, after finding that she was fired for protected concerted activity.
"The allegations made by Gönül Düzer are false and inaccurate," Jennings said in a statement to BuzzFeed News. "Gönül's allegations led to an internal investigation and a criminal court case in which I was found not guilty."

In an internal email to Fight for 15 staff Monday, obtained by BuzzFeed News, Henry said the union's work environment must better reflect the union's values.
"Each day, we stand with fast food workers, home health aides, child care workers, airport workers, adjunct professors, retail employees, and workers everywhere to demand that their voices are heard, their work is valued, and that they are treated with dignity and respect," Henry wrote in the email. "Those values must also be reflected inside the Fight for $15 and a Union work environment. Any conduct that does not meet that standard will not be tolerated."
Courtney, who resigned following complaints about his relationships with female staffers and allegations of sexual harassment, had spearheaded the Fight for 15's international pressure campaign against McDonald's — testifying before the Brazilian senate on labor conditions and supporting challenges to the global employer's growing monopoly in China.
Both Jennings and Raleigh reported to Courtney, an SEIU source confirmed, and former SEIU staff alleged to BuzzFeed News that he protected them from consequences.
Another former Chicago SEIU organizer, who requested anonymity for fear of retaliation within the labor movement, told BuzzFeed News that many female ex-staffers felt traumatized after working with Jennings as well as with other subordinates of Courtney.
"This is only the beginning," she wrote.
As the SEIU investigation sparked by complaints about Courtney continues, Wali said the union will continue to "investigate credible allegations as they come in."