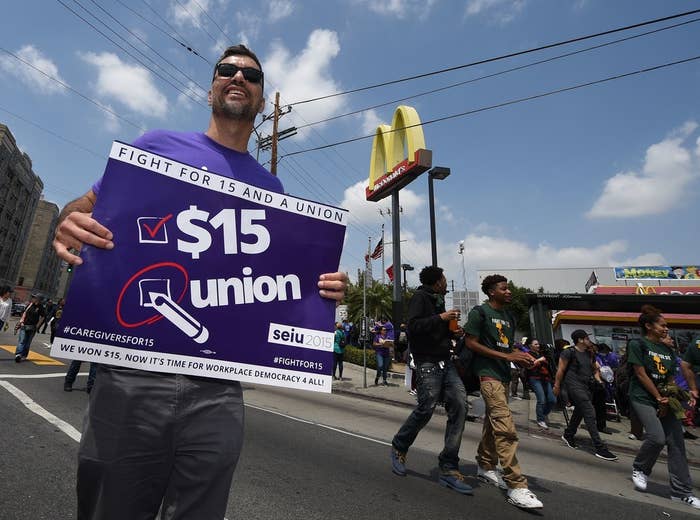 Fast food workers are on the cusp of joining one of the country's largest unions, after staging years of protests that helped revive public interest in the labor movement and turned a $15-an-hour minimum wage into a national political issue.
On Saturday, representatives of the Fight For 15 movement met with Mary Kay Henry, leader of the 2-million member Service Employees International Union, at a labor convention held in Detroit.
After an agreement reached at the meeting, members of the Fight For 15 will now vote on official affiliation with SEIU, which has supported the movement with its money and resources since its inception. If the cooks and cashiers across the country vote "yes," the result will be an unorthodox, "twenty-first century union," in Henry's words — one formally part of the union system, but with members who will not pay dues to the SEIU, at least for the time being.
"We have never let an outdated labor law stand in the way of workers being able to stand together," Henry told BuzzFeed News. "We did it 90 years ago for janitors, 40 years ago with every public employee, and 15 years ago for home care workers."
In each of the industries Henry named, workers followed unconventional paths towards unionization, ultimately overcoming technical or legal obstacles to become dues-paying members of the union.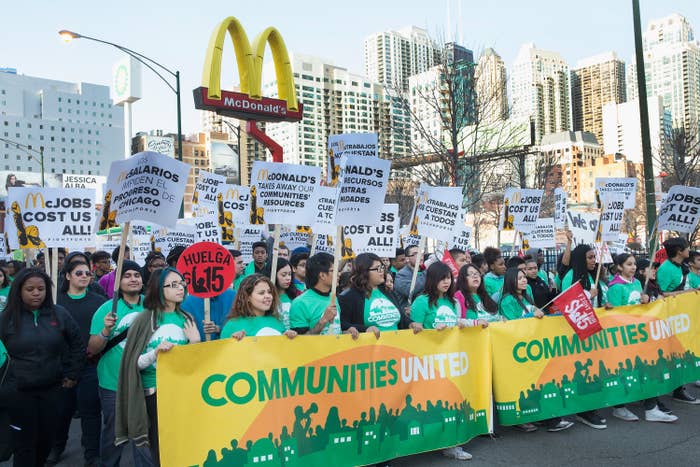 Though there have previously been reports of grumbling within the SEIU over the union's financial support of the Fight for 15, which is made up primarily of non-dues-paying workers, Henry says that the movement has demonstrably paid off for union members since its launch nearly four years ago.
"Every one of our members has had a different experience at their bargaining table as a result of this movement," she said. "At a time when they used to bargain 5-cent and 25-cent raises, they're getting a dollar and two dollar raises. Those kind of wage increases haven't been seen in our generation and they are a direct result of our members linking arms with fast food workers."
What began as a relatively cautious, quiet experiment in supporting new organizing tactics will now be an explicit, in-house plank of SEIU, in a victory for Henry, who had championed the fight from its beginning.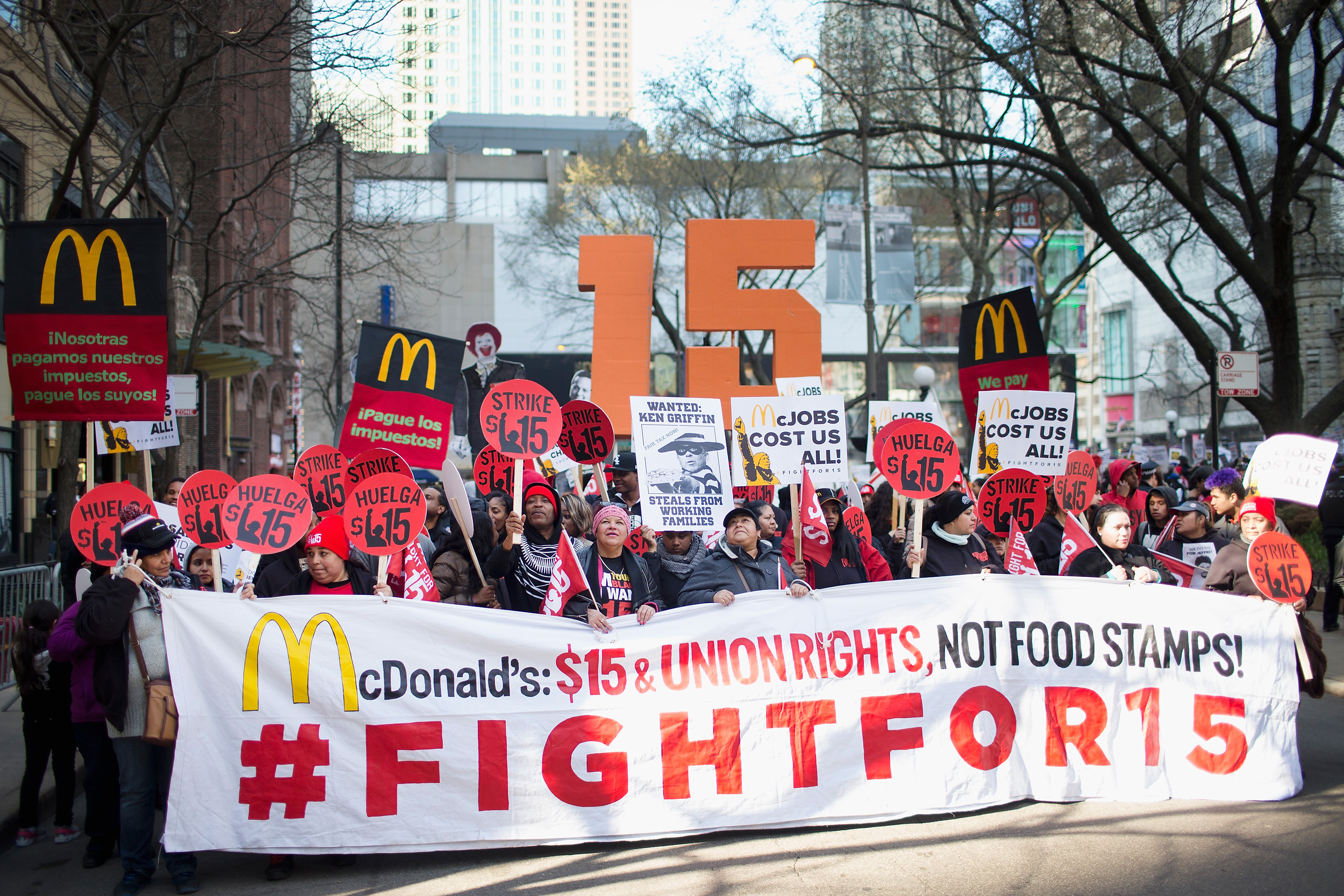 The franchised nature of the fast food industry makes traditional unionization — which ends in official recognition by the National Labor Relations Board — challenging to pull off. But the SEIU and the Fight for 15 have long committed to sitting down with McDonald's at a bargaining table, by whatever means necessary.
In an interview with BuzzFeed News Thursday, Henry said that major fast food employers have long agreed to bargain with employee unions internationally, so negotiating with organized workers in the United States would not even represent a major policy departure.
"This wouldn't be a big new step," she said. "Eventually McDonald's, Wendy's, and Burger King should sit at the national bargaining table with them and agree to recognize their union just as they've done in other countries around the world."
Members of the National Organizing Committee of the Fight for 15 will now return to their respective cities and begin voting among their membership to establish consensus among fast food workers on joining SEIU.

Other details of the membership structure of the national fast food workers union will be determined "democratically," said Henry, but "it's not the biggest concern."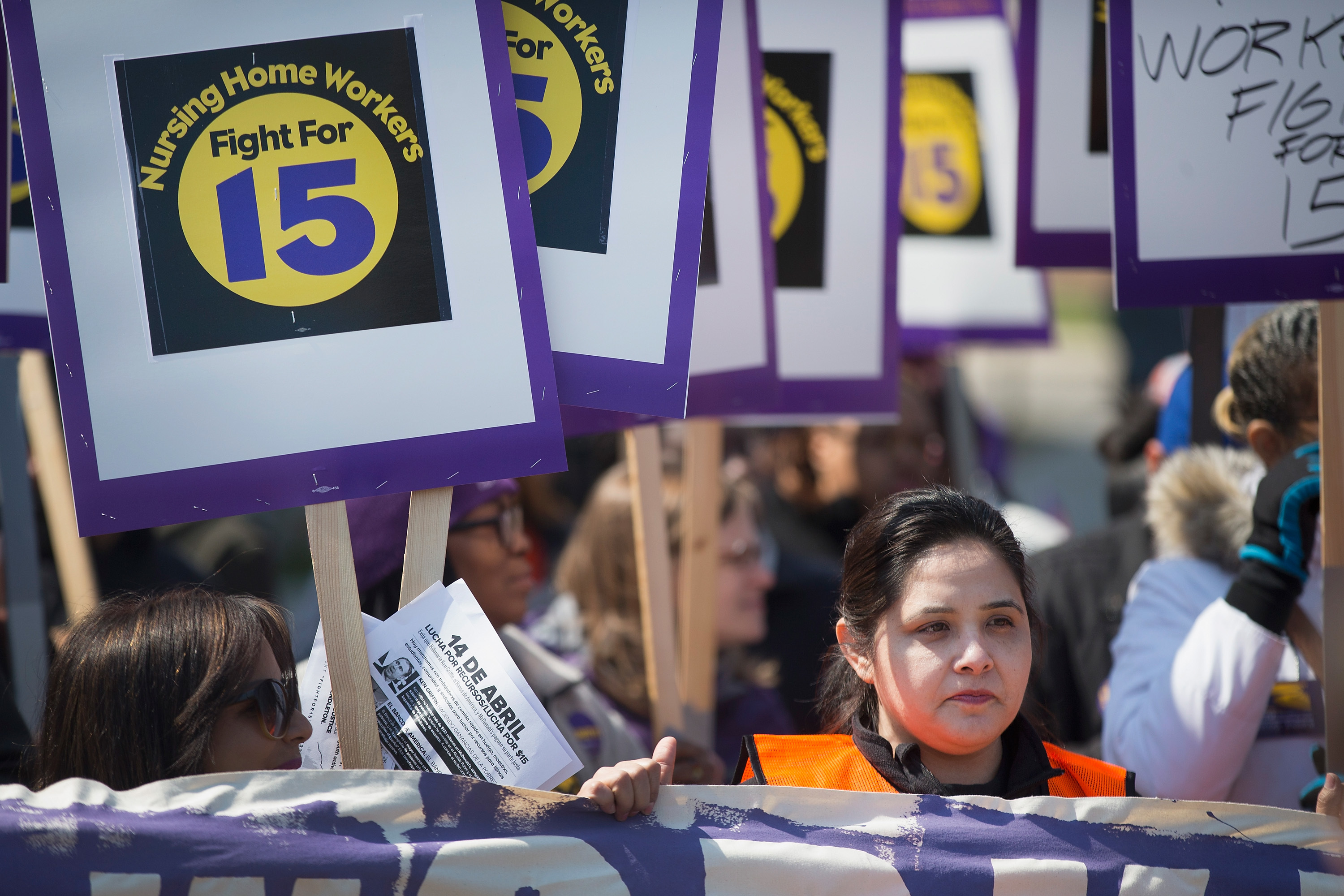 So what exactly will a national fast food worker union look like? Fight for 15 National Organizing Committee member Terrence Wise said that there's no precedent for it.
"I wish there was something I could look back at historically and say, 'Remember when the janitors did this or the carpenters did this,' but I can't," said Wise. "People will be looking back and saying, 'Remember when the fast food workers did this.'"
Henry said her hope is for the fast food workers to create a union that "combines the best in how we bargain and organize now with a breakthrough in the U.S. economy. Nowhere has there been a breakthrough that covers an entire industry."
Would such a union resemble a workers' center, such as the National Domestic Workers Alliance or National Guestworker Alliance? Or a drivers' association, such as the one ride-hailing giant Uber just agreed to, with support from the non-traditional Freelancers Union?
"This is what we love," said Henry. "We love people to imagine how it happens."