Don Hazen has been an executive at left-leaning media outlets since the 1980's, first helming the influential Mother Jones magazine as publisher, and, in 1997, starting AlterNet, an online outlet publishing and syndicating reporting on "the environment, human rights and civil liberties, social justice, media, and health care issues."
But five women journalists have told BuzzFeed News that Hazen sexually harassed them while they worked for AlterNet — touching them inappropriately, discussing their sex lives, making unwanted advances, sending explicit emails, and showing them explicit photographs, including one of his naked, erect penis. (The women have remained friends since.) A sixth journalist said she was sexually harassed by him, though she wasn't his employee at the time.
After BuzzFeed News asked Hazen and the board of the Independent Media Institute, AlterNet's nonprofit parent, for comment, the board returned a statement on Wednesday saying Hazen has been placed on "indefinite leave" as a result of the accusations.
"The Board of Directors of the Independent Media Institute takes these allegations extremely seriously. The organization has long been committed to maintaining a safe and equitable workplace. We have a grievance process outlined in the organization's employee handbook; any complaints involving the executive director would go to the board chair, and no employee has initiated that process. We are now investigating the allegations in detail; in the meantime, executive director Don Hazen has been placed on indefinite leave, effective immediately," six of the seven board members said in a statement.
Hazen, in an interview, told BuzzFeed News, "In the atmosphere of lots of discussion about editorial topics like sex and drugs, I lost track of some boundaries I needed to keep. I had personal conversations with staff I should not have had, made comments I should not have made, and take responsibility for failure to recognize the implications of my position and age in supervising people at that period." In an earlier statement, he said, "I deny most of the allegations as have been presented to me by Buzzfeed, and I believe that others have been mischaracterized."
Hazen has said that AlterNet was an early internet adopter that, at its height in the late 1990's, syndicated 150 newspapers in the US and Canada and had up to 7 million unique visitors per month, placing it among the top 400 sites online at the time. It has published top progressive minds such as Noam Chomsky, Barbara Ehrenreich, and former secretary of labor Robert Reich.
The former employees' allegations date back to 2008, and the incidents took place in San Francisco, where AlterNet has an office, or in various New York locations, where there is no fixed office. All six women agreed to have their names published. Eleven other people — including friends, coworkers, and other former employees of Hazen — said they were told about or saw the incidents. BuzzFeed News also reviewed Gchats and emails from the time describing some of the encounters.
BuzzFeed News initially reached out to several of the women after receiving a secure tip about Hazen — the sender was and remains anonymous — that included some of their names. Four women in this article later responded to BuzzFeed News as a group. The others said they had begun speaking to one another after the New York Times published its exposé of Harvey Weinstein.
Several of the journalists emphasized that Hazen's support for their work was crucial for them early in their careers, as young reporters looking to break into the competitive news industry and make names for themselves at outlets with progressive values.
Many of the women who spoke with BuzzFeed News said that the youngest, least experienced women — those with the fewest professional connections — were generally the primary targets of Hazen's harassment.
Kristen Gwynne, who worked at AlterNet in New York from 2011 to 2013 and is now a freelance reporter, met Hazen while she was covering a protest for a class as a journalism student.
"I had no connections. I didn't know anybody. He said, 'Send it to me, and I'll publish it,'" Gwynne said about the story she was working on. Shortly after, Hazen gave her an internship, then a full-time job. The work covered her rent, bills, and student loan payments — but she said his behavior toward her quickly became harassment.
"He would be pointing, and somehow my boob was in the way of the direction he was aiming for."
"There was inappropriate touching — hugs and kisses on the cheek at the office," she said. "He would be pointing, and somehow my boob was in the way of the direction he was aiming for." Hazen said if this "possibly happened, it was purely accidental."
In one incident, during an editorial meeting at a Cosi sandwich shop near Union Square on Valentine's Day several years ago, Gwynne said that Hazen told her he had recently seen a picture on the internet of a woman who "looked just like her" — then showed her a photo of a naked, busty, blonde porn star. Gwynne told at least five coworkers about the incident at the time or since, they confirmed to BuzzFeed News. Hazen said he remembered showing Gwynne "a photo on the web, of a movie star" but didn't remember showing her a naked picture.
In another incident, Gwynne said she was attending an event at which Hazen and the former publisher of the New Republic, Hamilton Fish, were also present.
Gwynne mentioned to the two that she lived near a public pool in New York that was named for Fish's family, where she sometimes went swimming. Fish, she said, looked her up and down and said she should dive into it while wearing an AlterNet T-shirt — as a "double promotion" for him and the site. Hazen went along with the comments. One of the women who spoke with BuzzFeed News said she witnessed this happen, and another said she was told about it afterwards. (Fish did not respond to a request for comment. He resigned from the New Republic in November over sexual harassment allegations, saying in a statement, "Women have longstanding and profound concerns with respect to their treatment in the workplace. Many men have a lot to learn in this regard. I know I do.")
In May 2012, after Gwynne had been working at the site for a year, Hazen emailed her the text of a piece she'd written on the New York Police Department's "stop and frisk" practice, with "this is good" in the subject line. Gwynne replied, "When can we meet up in New York? Lots of stop and frisk stuff to talk about."
Hazen, in messages reviewed by BuzzFeed News, replied: "Are you going to stop and frisk me? I'll see you at the Stop and Frisk event, Monday, right? Other than that, maybe Tuesday night up town… afterward test some edibles."
Many of the former employees who spoke with BuzzFeed News said it was common for Hazen to drink, smoke, and eat edibles with staffers, some of whom covered marijuana legalization efforts. It was part of the culture of the workplace, they said, and they were often as game as he was. But occasionally, they said, Hazen would pressure them to join, even when they had other plans or felt they'd had enough. Hazen said there were occasional company holiday parties at restaurants, where staffers would sometimes go outside to smoke pot, and that, "I never ate edibles in my apartment with the women making the charges here."
Liliana Segura, who worked at AlterNet from January 2008 to July 2010 in New York and is now a reporter at the Intercept, said there would be "these day-to-day, sometimes humiliating, sometimes just irritating postures" that ground her and other women who worked at the site down. Responding to the day-to-day characterization, Hazen said that he spends 60% of his time in San Francisco.
Hazen would sometimes expect Segura to have dinner with him and accompany him to benefits or other events in San Francisco as his date when she was in town, she said, where he'd openly make judgments about her domestic and personal life with her then-partner. If she made other plans, she said, he would angrily complain, behaving like she'd done something wrong.
"The sexism at the heart of this place was much more directed at women in ways big and small," she said. "It's strange to think about now how much we tolerated."
Laura Gottesdiener, now a freelance journalist and news producer at Democracy Now!, worked part time at AlterNet from 2012 to 2014 as a writer and editor. She was based in New York and said she had in-person meetings with Hazen every few months at his request — as many as 10 — which she understood to be a condition of her employment.
Gottesdiener told BuzzFeed News she called these one-on-ones her "mandatory sexual harassment meetings." Her roommate, along with a subsequent colleague she told about the interactions, confirmed that she described them this way to them at the time and since.
At the meetings, Gottesdiener said Hazen would hug and kiss her — despite her going for a handshake — and ask personal, explicit questions.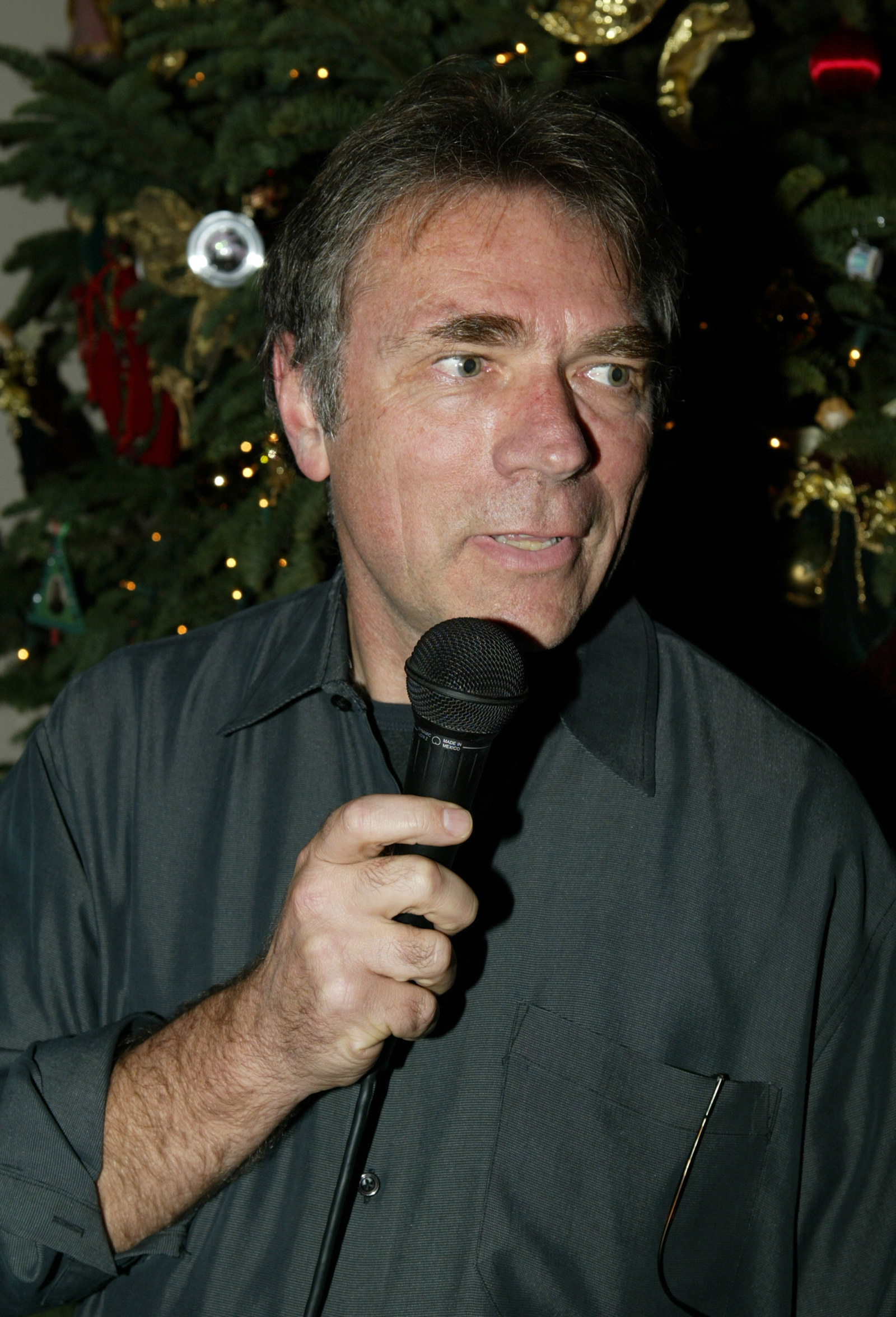 "Every in-person meeting I had with him, which I understood to be a requirement of my employment, felt like an excuse for him to sexually harass me," she said. "Asking me about my sex life, finding excuses to touch my body, and at the end of meetings requiring me to hug him, during which he would kiss me on the cheek or neck without my consent even as I pushed him away and strained physically to avoid his touch."
Hazen said, "I never touched her inappropriately. I had no reason to ask her about her sex life, and I never did."
Tana Ganeva, a former AlterNet employee, worked for the site first as an editorial assistant and then in other editing roles in San Francisco, from February 2008 to June 2011, before becoming its managing editor, based in New York, until February 2016. Ganeva said that after working for Hazen for several years, she commented to him that he seemed to be mainly hiring traditionally attractive women. She said he then admitted to her that he hired women partly based on their looks.
"His response was to appraise several female employees' physical appearances to me, along the lines of, 'X is attractive, but she's old.' 'X is cute, I guess, but not really my type.' 'Also, I didn't even realize X was as good-looking as she is when I wanted to hire her.' 'Also, X was the most beautiful out of everyone, and she's not here anymore.' 'So, basically, what I'm saying is that you don't have to be attractive to work here, it just helps,'" Ganeva recalled. (The X's stood for various female coworkers' names.)
Ganeva said Hazen would take photographs and videos of her at work, without her explicit consent, and comment on her "perfect legs" and other parts of her body. He'd also remark when she gained or lost weight. (The other women who spoke to BuzzFeed News about their experiences at AlterNet said they either witnessed this happening or were told about it afterwards.) Hazen said he often took "friendly photos" in the office. He said he also expressed concern she was getting too skinny.
"One time he brought up his photography habit to me, asking 'Do you know what's weird about when I take pictures of you?'" Ganeva said. "Thinking he'd hit on some self-awareness, I paused to hear his conclusion. He continued, 'You never think you look good in them. So I wondered to myself if you think you have an unrealistic idea of what you look like. Because, you're attractive and everything, but you're nothing special.'"
Hazen, all five former employees said, would often suggest that meetings about editorial matters be held at his apartment on the Upper West Side in the evenings, after which they would sometimes be encouraged to drink and eat edibles with him and his older male friends.
At one one-on-one meeting over editorial matters in winter 2011, Ganeva said Hazen started showing her a personal collection of printed photographs from the 1970's and 1980's, "primarily of young women he said he had dated," she said. Then he handed her a black and white photograph of his erect penis, which she said he called "artistic."
"I took the photo the way one does when someone hands you something and you haven't processed what it is, looked at the picture of his erect penis, then handed it back to him," she said. "I don't think I said anything. It was sort of an arty photo, I guess, but I really wasn't happy to have an image of my boss's erect dick emblazoned in my brain."
Hazen said he does have such a photo and that it is possible that some of the women have seen it — but he has no recollection of showing it to Ganeva.
In early summer 2008, at a birthday party of a mutual friend held at Martuni's bar in San Francisco, Ganeva said Hazen asked a male friend of hers to comment on her looks and sex appeal in front of her. The same night, she said, Hazen ran his hands up and down her back in a sexualized way and repeatedly told her to drink more, offering to buy her a drink. When she declined, he said, "What about if I twist your arm," then physically twisted her arm behind her back and pressed her against a table. Her friend physically pulled Hazen off of her, he told BuzzFeed News. Ganeva said Hazen called her on the phone to apologize the next morning.
The friend, who said he didn't want to be named because he didn't want to distract from Ganeva's story, was subsequently hired at AlterNet following the incident. He told BuzzFeed News that while he worked at the outlet he "ran a lot of interference" of that kind between Hazen and his female employees. (The friend is currently an employee at BuzzFeed News.) Hazen said he remembered rubbing Ganeva's shoulders and stopping when she indicated it was unwanted. He says he doesn't remember twisting her arm.
Deanna Zandt, who began a five-year sexual and romantic relationship with Hazen in 2003, when she was 28, said she also began working for him as a consultant that year, though never a full-time employee. (Zandt said the relationship was initially consensual.) She continued to consult for him when they broke up in April 2008, she said, but stopped in July 2008 when it became too emotionally difficult. She then continued to work periodically for Hazen until 2011.
Beginning when she was in her twenties, Zandt said that Hazen groomed her for harassment and abuse. Hazen would also make her feel her professional success was conditional on his support, she said. While they were romantically involved and afterwards, Hazen would often give her work based on her financial necessity, she added, in a way that felt personally controlling.
"I would need to pay a phone bill or a gas bill one month, and he would ask, 'How much do you need?' and then give me that few hundred dollars' worth of work," Zandt said.
Hazen said he remembers paying Zandt "on a regular basis" and that "if I asked her if she needed more work for more money, it would have been as a supportive boss."
Mac McClelland, a journalist who first met Hazen as an intern at Mother Jones, interacted with him both personally and professionally after leaving the publication. In an email in 2015, Hazen wrote, in reference to an event they had just attended: "remember when I mentioned being Lucky Pierre" — referring to a sex act — "between you and the other beautiful woman from Popular Science… It is also known as the 'French sandwich' just wanted you to know I wasn't making it up :) … I used it in the heterosexual way ( compared with the urban dictionary) … but a train is a train ;) ….."
Hazen continued: "One of the phenomenon I want to examine — though it won't be easy — is how men across the board react to very sexy attractive women — who may be considered 'available' in the male head. As I track your journey, the undercurrent of constant attention —mostly unwanted —from so many men friends, enemies, acquaintances, bar denizens, on and on is such a constant subtext .. and possible trigger. xD."
Below this, Hazen then included the Urban Dictionary definition of the term: "The middle man in a 3-way buttfuck. Also known as the French Sandwich. As the black balls were slapping off his quivering ass, Pierre thought to ..."
Hazen said he thought the email was "permissible and not inappropriate" because McClelland had previously written about sex. McClelland said, "The email speaks for itself."
The five women who accused Hazen of sexual harassment in the workplace said they were unaware of any human resources mechanism at AlterNet and felt they had few channels for recourse. Board members told BuzzFeed News that there was a grievance process in the organization's employee handbook, which is given to employees at the start of employment, and that complaints involving Hazen would have gone to the board chair. Hazen said there was no formal human resources office because the company was so small.
"I think one of the things that was most difficult for me about the sexual harassment was realizing that both my younger coworker, whose work I ostensibly oversaw for a period of time, and my older coworker, who ostensibly oversaw me, were both being sexually harassed even worse than I was," Gottesdiener said.
"Realizing this made me feel like I couldn't do anything," she said. "I could neither turn to my superior to stop my own harassment, nor could I do anything to help the younger writer. So I ended up feeling both stuck and very guilty."
Part of what was galling, the women said, was that Hazen had fundraised for AlterNet on the strength of its women writers, in one instance receiving $15,000 from the Harnisch Foundation for the site's "Gender Byline Project."
Supportive foundations for AlterNet over the years have included the Ford Foundation, which granted the organization $500,000 in 2003, and the Albert A. List Foundation, which granted the site $189,500 between 1995 and 2003 to support its work fostering "democracy and civic participation." The site received a grant for $78,000 in 1999 from the Open Society Institute and $35,000 from the Glaser Foundation in 2001, in the category of support for independent media, in company with progressive outlets Democracy Now! and Adbusters.

Hazen said he was proud of raising money to support women writers. "One of my major goals was to have the strongest chorus of women writers anywhere on the web," he said.
"He went to funders and got grants intended for websites that promote gender equality, even though AlterNet was owned and run by this one man, because he was pitching all of our work," Gottesdiener said. "And he more or less sexually harassed people as much as he felt like he could get away with it."