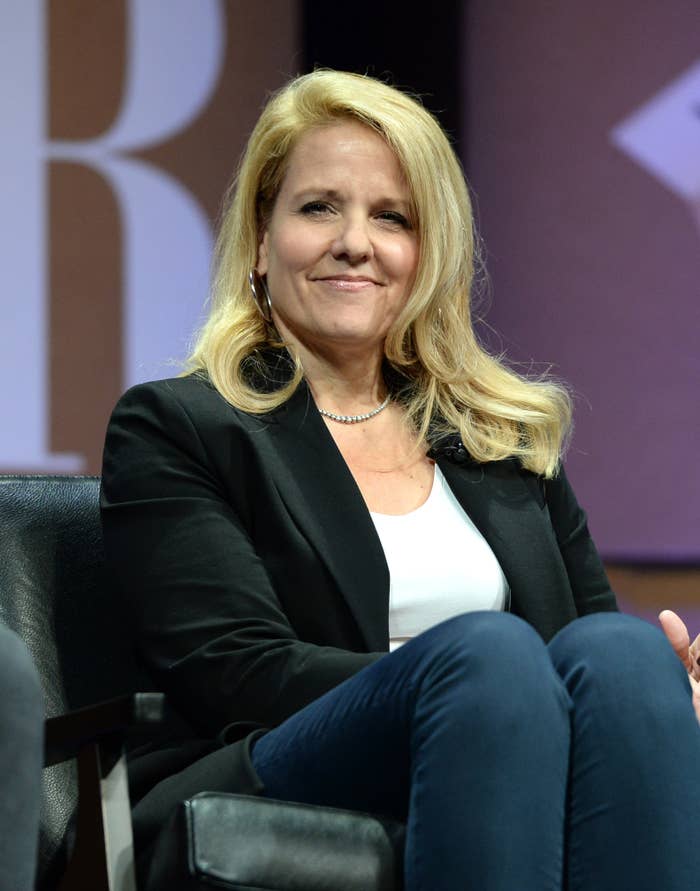 Elon Musk, CEO of aerospace tech company SpaceX, committed last month to eliminate the gender pay gap at the company, which has 4,000 employees.

"I was asked today if we'll audit pay," Musk said at an event about pay and gender co-hosted by enterprise software company Salesforce's CEO Marc Benioff In February. "We will do that."
A SpaceX spokesperson told BuzzFeed News that Musk "plans to talk with Gwynne Shotwell, President and COO of SpaceX, on this topic and will take it from there." Musk didn't comment on whether he would audit his electric car company Tesla as well, which employs about 10,000 people.

SpaceX is following Salesforce's lead in pledging to comb through salary data. On International Women's Day this week, Salesforce announced the results of its own internal pay audit for 17,000 global employees. The company spent $3 million to make salary adjustments for approximately 6% of workers to eliminate discrepancies, according to Cindy Robbins, executive vice president of global employee success.

"Moving forward, Salesforce plans to monitor and review salaries on an ongoing basis — making equal pay a part of our company's DNA," Robbins wrote.
Salesforce has also invested in additional training for female employees, which resulted in a 33% increase in promotions for women at the company, according to Robbins.
And Salesforce and SpaceX are not alone in internally auditing pay for gender equity. Apple and Google have put resources towards ensuring equal pay, and Gap completed an internal audit last year. Computer chip manufacturer Intel announced it had found no meaningful discrepancies in pay after a review.

At Apple's shareholder meeting last month, Tim Cook said that a year-long, third-party audit for the company's 70,000 U.S. employees showed women made 99.6 cents for every dollar a man makes, and under-represented minorities make 99.7 cents per dollar. Cook said the company was working to eliminate the gap and would release results of the survey every year so employees know where they fall on the pay-scale.
At Google, a spokesperson said the company's "People Analytics team" constantly analyzes performance, compensation, and promotion to "ensure that there is no gender pay gap at Google."
"Further, since we set salaries based on the market rate of the job (rather than a person's pre-Google salary), we find that, on average, women get larger pay increases than men when they join Google," said the spokesperson.

This strategy — paying based on the going market rate of a job, rather than an employee's previous salary — has been shown to help help reduce the gender pay gap, and some companies are looking into banning salary negotiations for that reason.
Still, even at Google, which uses market rates at hiring to avoid having to course-correct, salary transparency remains a taboo subject. Before leaving the company in 2015, Google engineer Erica Baker created a spreadsheet for workers to voluntarily share information about pay. She then ran into friction with a manager for collecting the data. Baker said on social media that some employees asked for and received more equitable pay based on the spreadsheet, which is still live at Google, run by a co-worker of Baker's.
A Google spokesperson said that the company doesn't comment on specific cases of current or former employees and that employees are free to share salary information. (This is the case everywhere, under U.S. labor law.)
Twenty percent of human resources managers have said men are paid more than women at their companies, according to a recent survey by Human Resources software company CareerBuilder. Nationally, the median woman who works full time makes 79 cents for every dollar the median man makes, according to the most recent U.S. Census data.