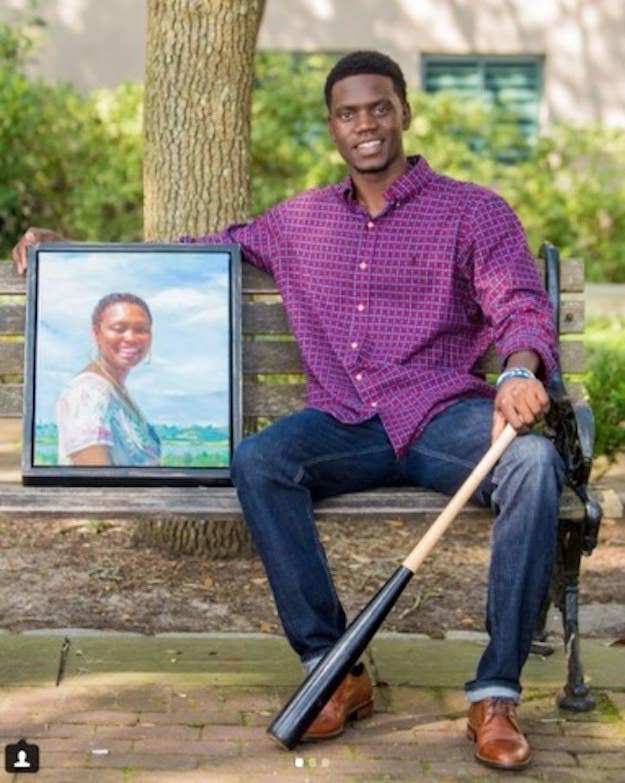 Chris Singleton, the son of a victim of the 2015 church shooting in Charleston, South Carolina, which left nine people dead, posted about gun violence on social media on Monday after the massacre at church in Sutherland Springs, Texas, the night before.
"This morning [26] people were murdered in a church while praying," Singleton wrote in part on Instagram. "This cuts so deep because I know exactly the pain that is being felt in Texas right now. There are parents losing children & children losing parents. Their whole world has been turned upside down. Gun control is an issue that needs to be resolved."
Singleton also tweeted about the tragedy as more information about the victims was released.
Sharonda Coleman-Singleton, Singleton's mother, was killed while attending a prayer group at Emanuel AME Church in June 2015, along with eight others. She was a mother to three, a reverend, and high school track coach. The gunman, Dylann Roof, was motivated by racial hatred.
People responded to Singleton's message with hopes, prayers, and agreement.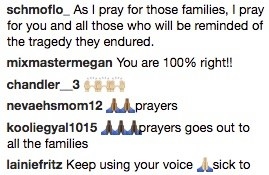 Others also wrote messages of support with the Charleston church shooting in mind.

Many thanked him for speaking.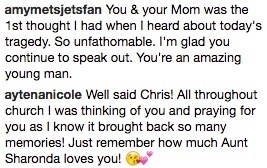 The Los Angeles Times reported Monday that the five deadliest shootings in modern US history have all occurred in the last 10 years, two in the past six weeks.
BuzzFeed News has reached out to Singleton.