Aretha Franklin will lie in state for public viewing in Detroit beginning Tuesday, where people lined up before dawn to see her.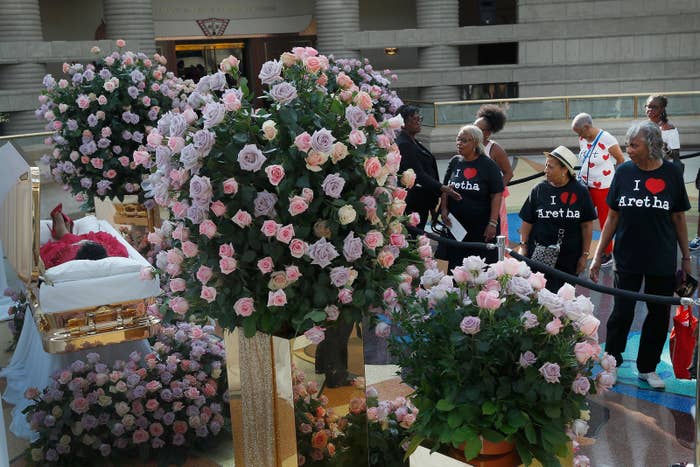 People from as far away as Las Vegas and Miami paid their respects at the Charles H. Wright Museum of African American History to the legendary artist, who was raised in Detroit and got her start there singing gospel.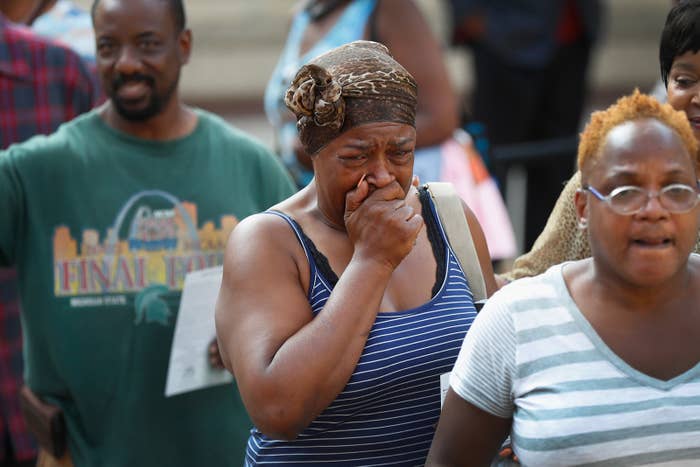 The city, where Franklin lived since childhood, is observing a week of mourning for the Queen of Soul.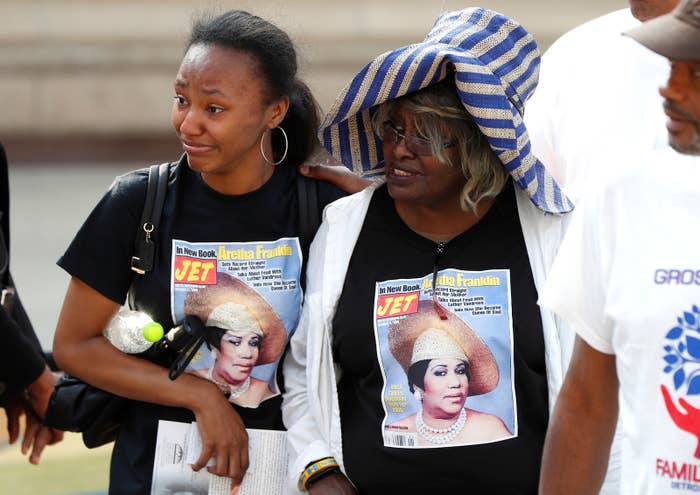 Programs bearing her picture went quickly, as valuable memorabilia.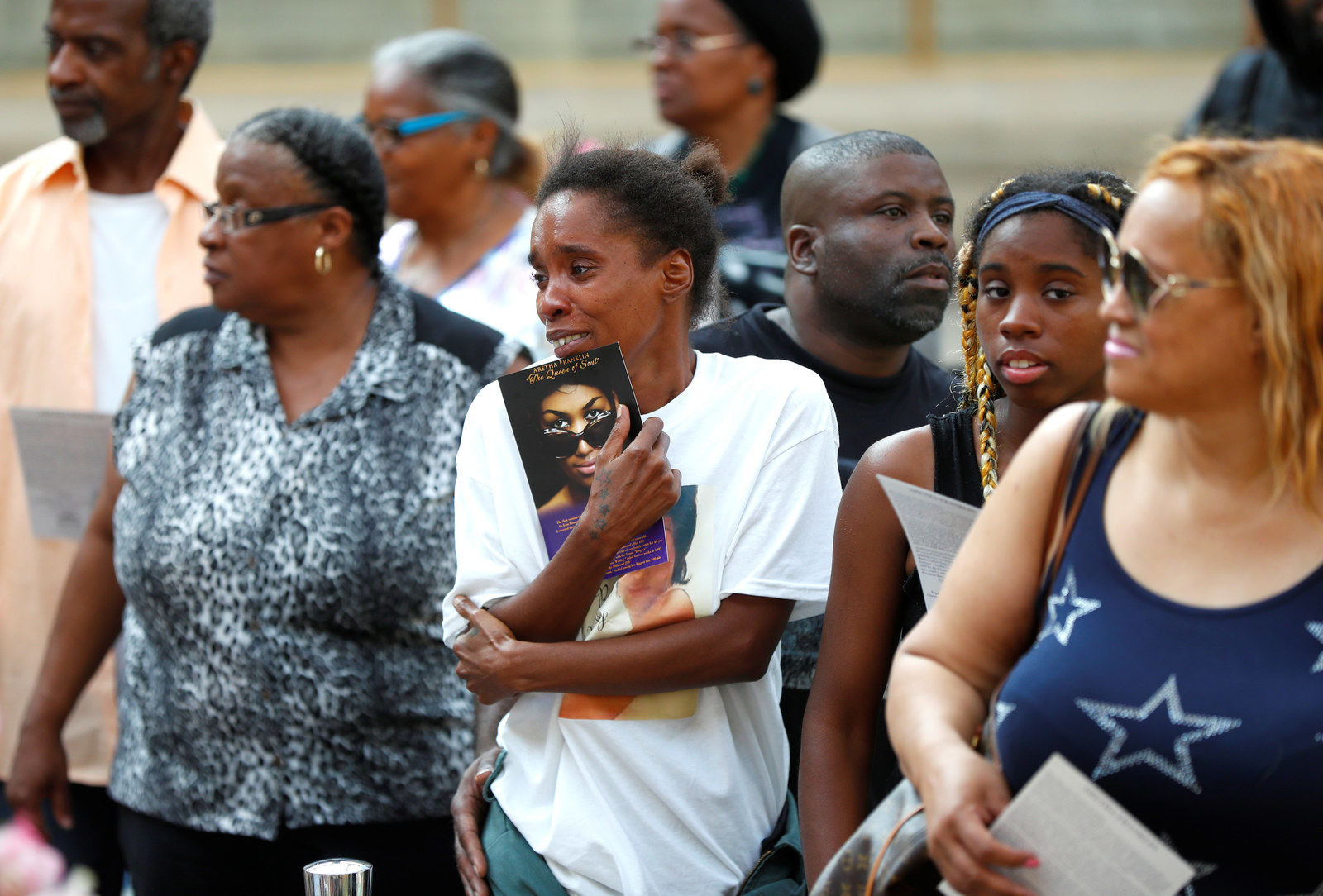 Pallbearers escorted Franklin's gold casket inside early Tuesday morning. A line of fans had already stretched around the block.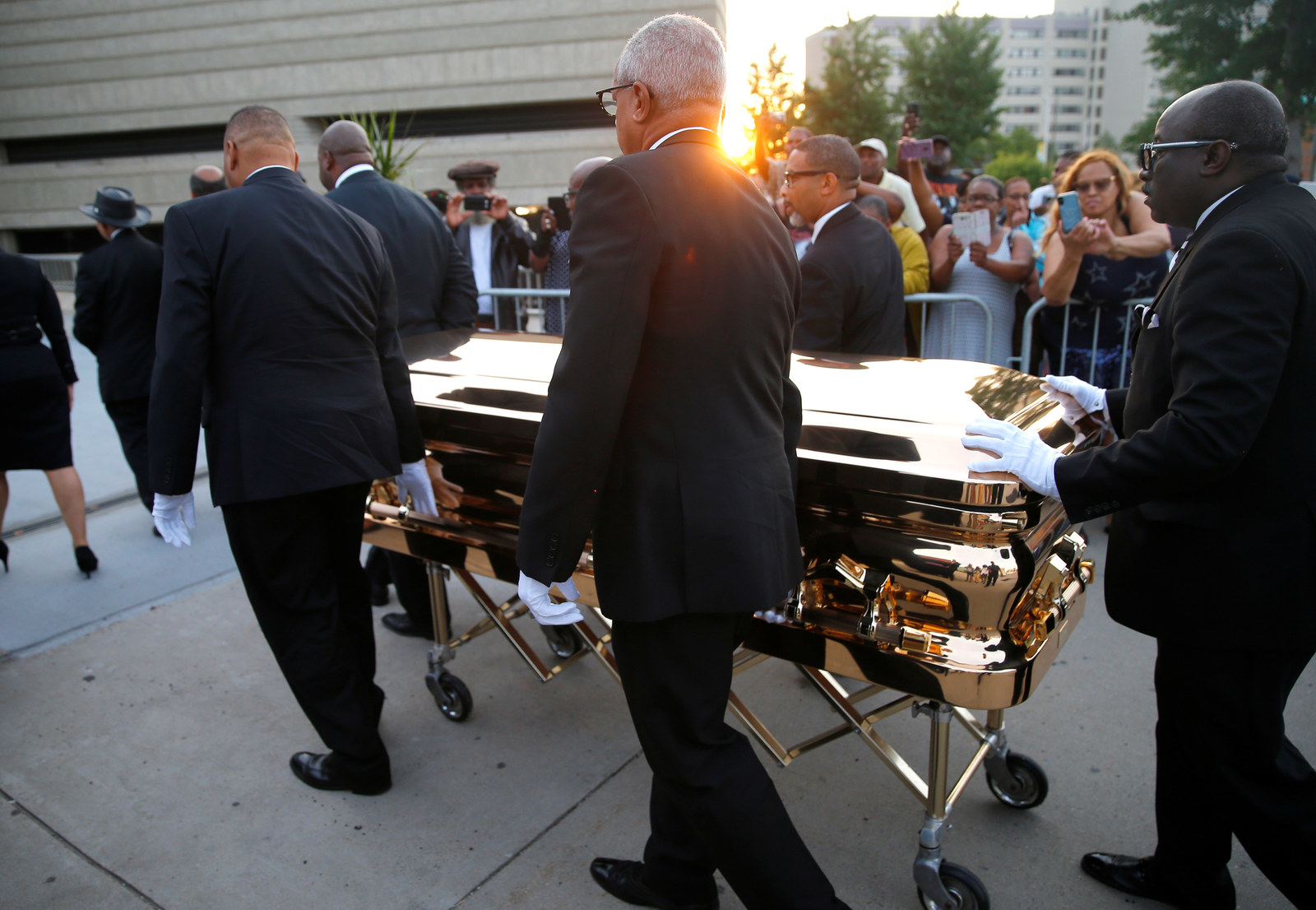 People wore T-shirts with Franklin's likeness, and vendors hawked commemorative trinkets, including key chains.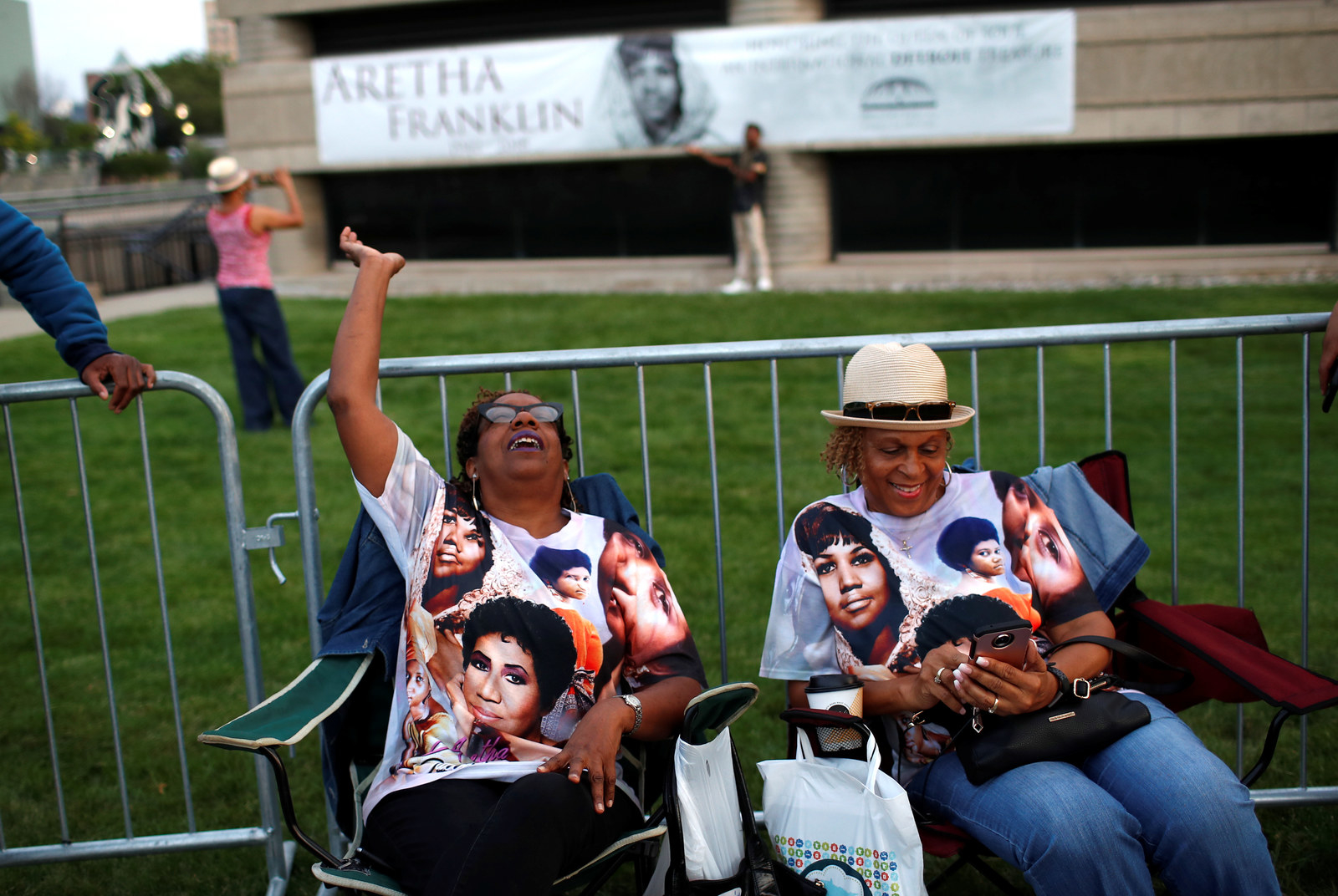 In her 1985 hit "Freeway of Love," Franklin sang, "We goin' ridin' on the freeway of love / In my pink Cadillac / ... With the wind and your fingers in my hair." In honor of the song, Stuart Popp parked his pink, Detroit-built Cadillac outside the museum. The streets outside her funeral will be lined with the cars on Friday in her honor.
Followers also left flowers and tributes at Detroit's New Bethel Baptist Church, where Franklin's father was a pastor for over 30 years.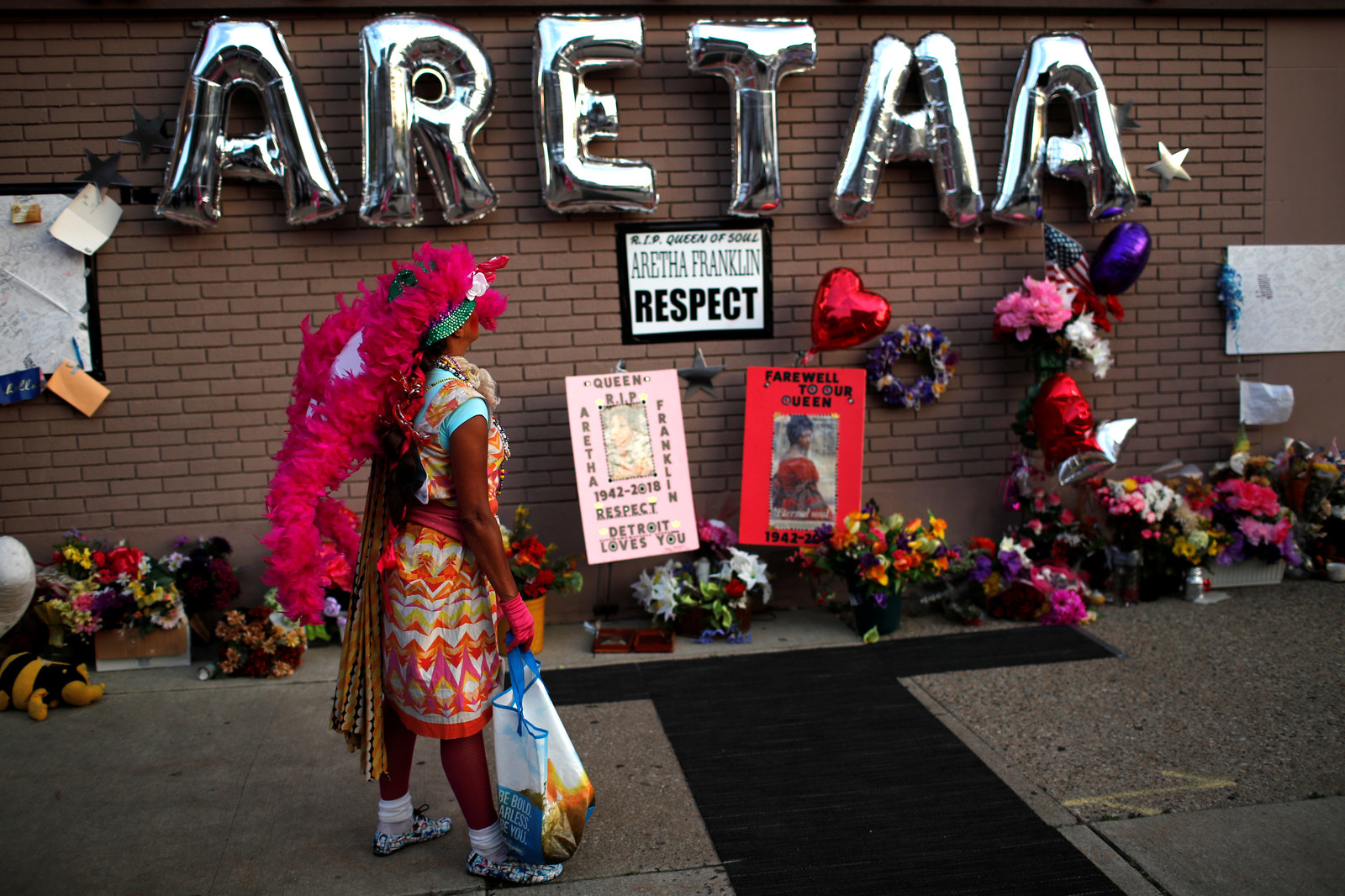 The church held a memorial service for Franklin on Monday, and a public concert will take place on Thursday. Chaka Khan, Jennifer Hudson, Ronald Isley, and Stevie Wonder are slated to sing at her funeral Friday, which will not be open to the public.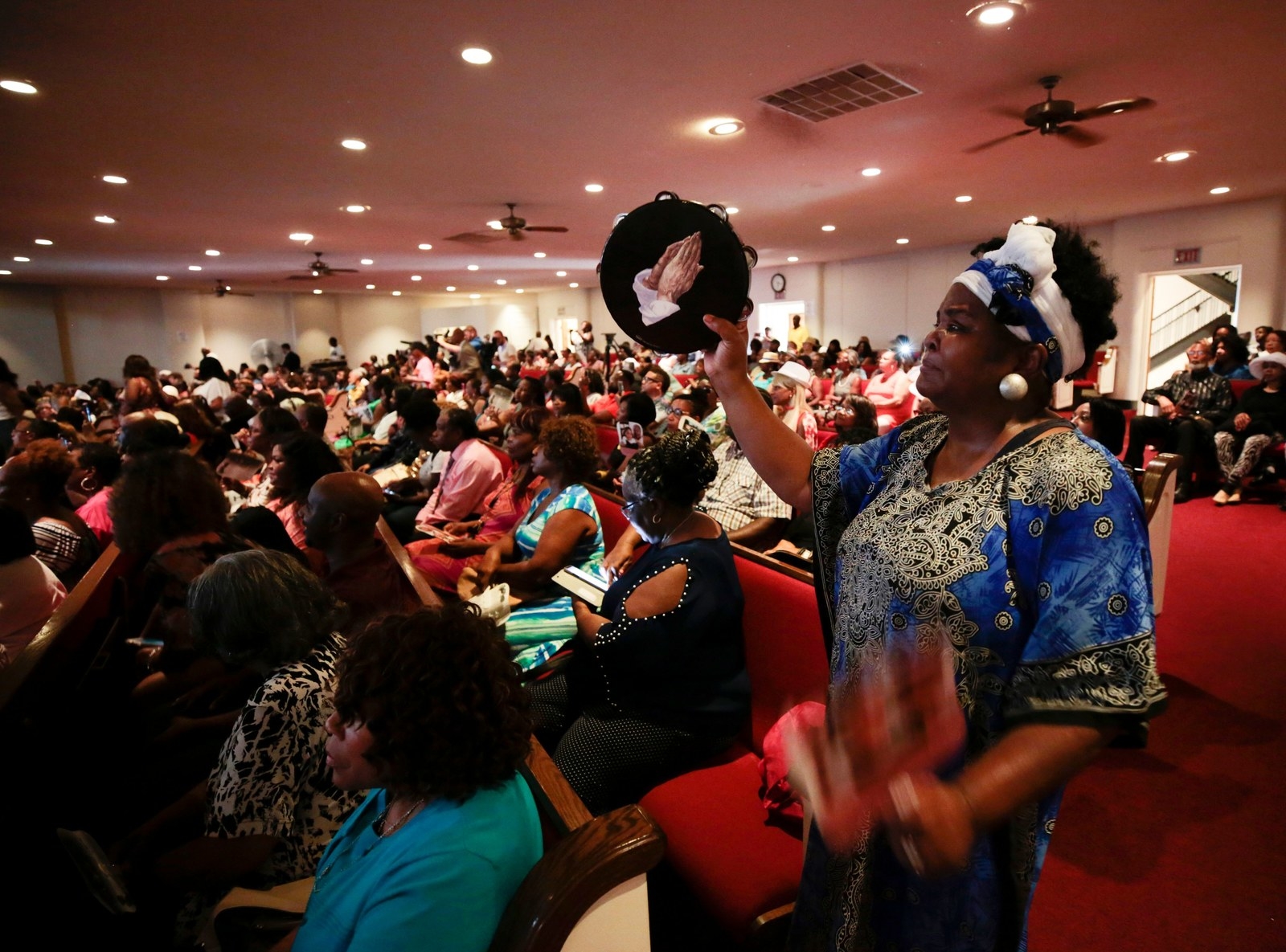 Though she was born in Memphis, Franklin moved to Detroit as a girl.