An Arizona Man Charged With Murder Says He Was Protecting His Teenage Daughter
The 16-year-old had been trying to use the restroom at a convenience store when a man tried to enter her stall.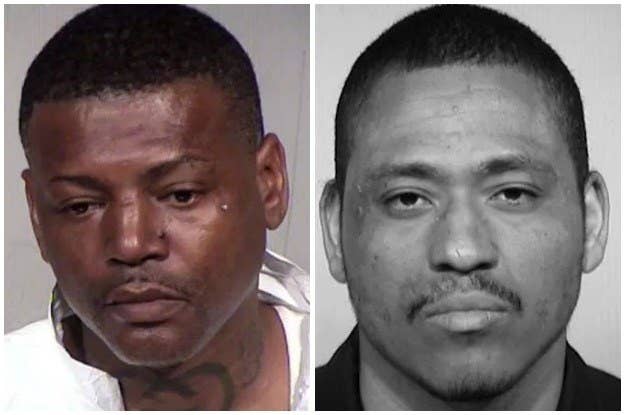 Melvin Harris, 40, was accused of killing Leon Armstrong earlier this month after Armstrong had tried to enter the bathroom stall that Harris's teenage daughter was using.
The Phoenix father is now in jail on second-degree homicide charges.
Shortly before midnight, on August 2, Harris was picking up his 16-year-old daughter and two of her friends from work. The group asked to stop to use the restroom and get a soda at the QuikTrip convenience store on 19th Avenue and Dunlap Avenue.
Then, Harris's daughter (who asked not to be identified) says that a man barged into the bathroom, shaking the locked stall door trying to get to her. Police later identified the man as Leon Armstrong.
Harris and his daughter let employees and a security guard know what had happened, with Harris telling the security guard to "take care of the situation, or he would do it himself," according to the police report.

The group left, and, as they were driving away, Harris saw Armstrong on the street. He stopped the car to confront him.
Harris told police that Armstrong threw the first punch, according to the report, and then Harris hit Armstrong repeatedly, stomping and kicking him on the ground.
Armstrong suffered brain swelling, a nasal fracture, and loss of oxygen, and later died at the hospital, according to police records.

Harris is being held on a $100,000 bond. His fiancé, Diana Jackson, said that he was protecting their daughter.
"I feel bad that the man ended up dying in the process. I do," she told local media. "But now he's a criminal for protecting his child?"

Harris's daughter told CBS she regrets telling her father what happened inside the convenience store that night.

"Now someone's dead. And now everyone's coming at me like I did something to him," she said. "[He was] protecting me."
Armstrong's aunt, KathiLena Johnson, told CBS that her nephew had schizophrenia.

"I don't think anybody can be prepared to hear that type of news that someone just was so cruel," she said.

Jackson agreed that "nobody should've died."
"She was supposed to be able to go in there and use the restroom and get her a fountain drink and go home," she said.

A spokesperson for QuikTrip told CBS the incident was "a horrible tragedy" and said QuikTrip will continue to assist law enforcement with their investigation.