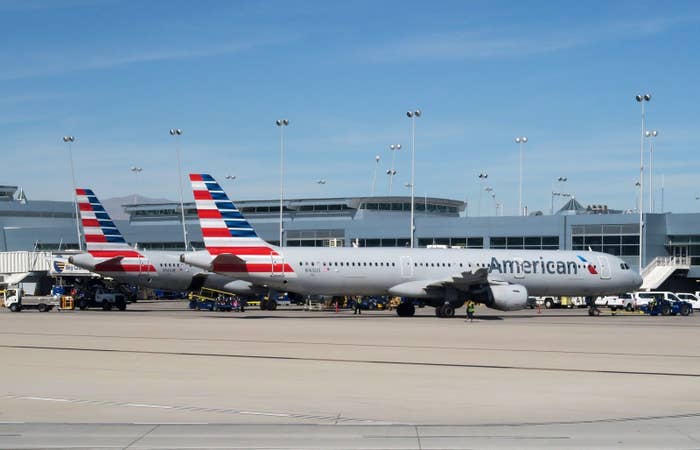 To the chagrin of investors, American Airlines agreed this week to give an 8% salary raise to pilots and a 5% increase to flight attendants two years before scheduled contract negotiations, bringing their pay to industry highs. In response, the airline's share price fell by 5.2% Thursday to $43.98 and continued to fall on Friday.
"This is frustrating. Labor is being paid first again. Shareholders get leftovers," Citi analyst Kevin Crissey wrote in a note to clients, voicing the ill will on Wall Street.

The airline's move also caused stock declines across the industry and prompted some industry analysts to question just how sustainable major carriers' recent financial performance is. Airlines have seen profits shrink as fuel and labor costs rise. American's profits fell 67% in the first quarter.
The raises at American come after employees complained they were paid less than their counterparts at Delta and United, which Chief Executive Doug Parker acknowledged in a letter to employees Wednesday announcing the increase. American last negotiated pay with workers following its 2013 merger with US Airways, when it signed five-year contracts with flight attendants and pilots.
JP Morgan analyst Jamie Baker, who downgraded the airline from "overweight" to "neutral" Thursday, wrote in a note that investors are "sensitive to the fact that wage disparity was proving a material distraction for employees, and, based on pilot chatter, beginning to take a toll on operations that could – if not addressed – impact peak season profitability."
"But we think this latest agreement goes too far," Baker continued, adding that it "sets a worrying precedent."
According to the US Bureau of Labor Statistics, median annual pay for a flight attendant in 2016 was $48,500, and $105,720 for pilots.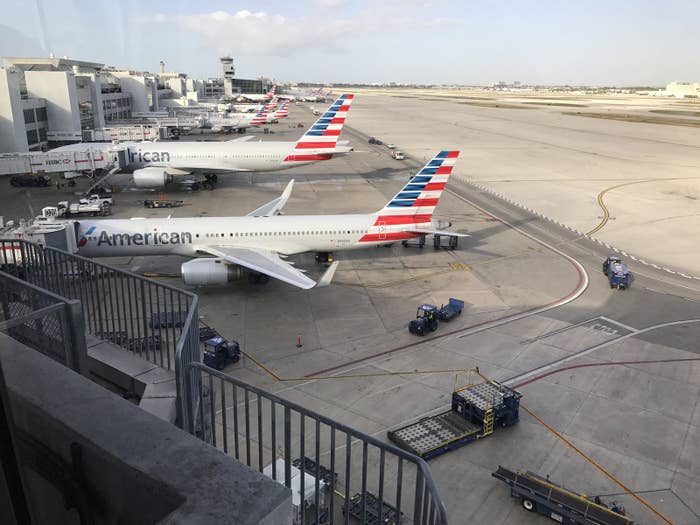 American said the cost of the raises would be $230 million in 2017 and $350 million annually in 2018 and 2019. Absent action by the company, hourly pay rates for pilots would have remained approximately 8% lower than the industry high, and flight attendants' 4% lower, until late 2019 and early 2020, when new contract negotiations would take place.
The International Air Transport Association, a trade association, said in a report late last year that the "strongest financial performance" in the industry is "being delivered by airlines in North America." The group attributed the industry's profits to its recent consolidation. Many analysts have said that a series of airline mergers in the United States have given the remaining carriers more power to determine prices and restrict capacity.

Parker called the decision an "unprecedented move"and acknowledged "it's a move that might surprise or even dismay some of you because it adds costs to the airline." But he defended the investment in workers, saying it would lead to better service and in turn better revenue, but analysts continued to express dismay.
"In our minds, this is a seminal event, and represents the first, credible potential blow to our long-held 'it's different this time' investment thesis," Baker wrote.