After Her Ex-Husband Killed Their Children, A Mother Said On Facebook Live She'd Warned Authorities
Amanda Simpson said in the video she had "made it very clear" that her ex-husband was dangerous, before the shooting.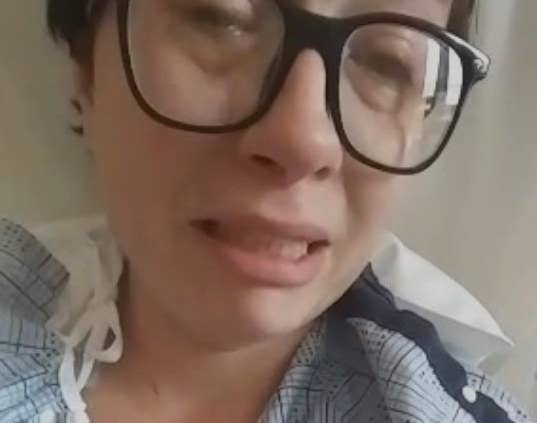 A man shot his ex-wife, their three children, her boyfriend, and himself at a home in small-town Ponder, Texas, Wednesday morning, officials there said.
The sole survivor, Amanda Simpson, grieved via a Facebook Live video while in the hospital receiving treatment for a bullet lodged in her shoulder. In the video, she said she had warned the judge who handled her divorce about her ex-husband's abuse.
"I made it very clear to the judge that he was mentally unstable," she said. "And they didn't listen. So now, I don't have my babies."
In the video, Simpson said that her ex-husband, Justin Painter, became angry with her after a phone call on Tuesday in which she said she did not want to be in a relationship with him.
"He didn't like that," she said.
Orlando Hinojosa, spokesperson for the Denton County Sheriff's Office, confirmed Painter's identity as the shooter to BuzzFeed News Thursday.

Just before 8:30 a.m. Wednesday, Hinojosa said, Painter walked into Simpson's house in Ponder, where she was at home with her boyfriend and three children, and opened fire.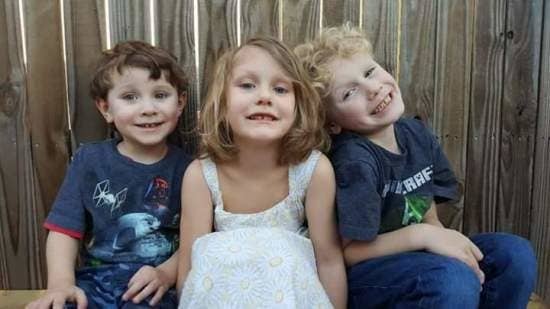 The Denton County Sheriff's Office and the Ponder Fire Department responded to the scene, Hinojosa said, with the Texas Rangers called in for assistance with the investigation.
"I've relived it over and over, and every time I close my eyes, I see my babies," Simpson said in the video. "I see them dead. Every time I close my eyes, you don't want to know what I see."

According to public records, Simpson and Painter were married in 2012 in Tarrant County and filed for divorce five years later. Simpson said that she warned the judge about Painter's instability after he tried to kill himself that year.
In the video from her hospital bed, Simpson also talks about beginning funeral arrangements for her three children.

"You guys know that they were my everything, my purpose to breathe," she said. "As soon as I know anything about the kids we'll have a memorial service at least, and everybody is welcome."

Near a playground in Ponder Wednesday, the community erected wooden crosses, lit candles, left toys, and said prayers for the children, local media reported.
"You never think you will lose a child," Simpson said. "I always watch the news, and I stop watching it because so many children get killed. I just don't know what to do."
Many mass shootings, including the November massacre of 26 at a Sutherland Springs, Texas, church, involve family members.

While mass shootings that attract public attention are often those that happen in public places, a 2015 report by the Congressional Research Service found that "familicides," involving the murders of former lovers or family members, were the most frequent and accounted for the largest number of deaths.