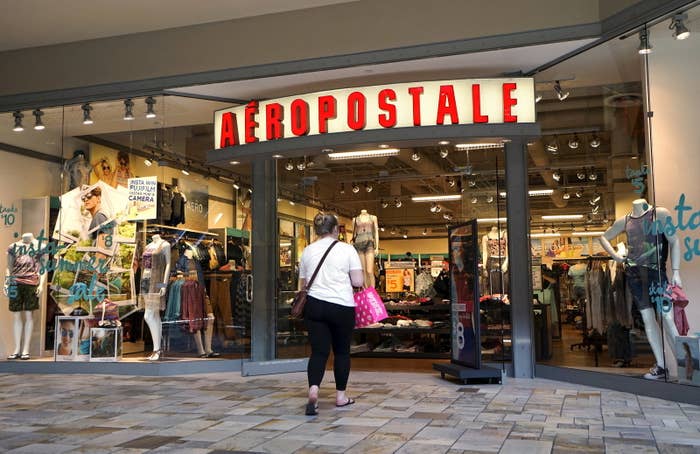 Six major retailers have agreed to stop using on-call scheduling after an inquiry by nine attorneys general, including New York's Eric Schneiderman. The change will affect about 50,000 workers across the country, who will no longer have to call in an hour or two before scheduled shifts to find out if they will be working that day.

On-call scheduling, an unpredictable and widespread practice in retail, makes it difficult for workers to schedule childcare, classes, or other obligations ahead of time. It's a great deal for companies, who can keep labor costs low and workers on-demand — a BuzzFeed News investigation last year found a single national chain of stores can save tens of millions of dollars a year using the controversial system.
Since authorities in New York began a probe into the practice last year, retailers including Abercrombie & Fitch, Gap, J.Crew, Urban Outfitters, Pier 1 Imports, and L Brands (the parent company of Victoria's Secret and Bath & Body Works) eliminated it outright.
The latest companies include mall staples Aeropostale and PacSun, plus Disney, Carter's, David's Tea, and Zumiez – six of 15 large retailers who received a letter from the state attorneys general in April seeking information and documents related to their use of on-call shifts. All six companies reported that they were using on-call shifts, but have agreed to stop doing so after discussions with the AGs' offices. None are currently using on-call scheduling.
Four of the companies — Carter's, Disney, David's Tea, and Zumiez — have also committed to providing employees with schedules at least one week in advance of each workweek, giving them a chance to plan ahead of time around other obligations, which often include a second part-time job.
"On-call shifts are not a business necessity and should be a thing of the past," said Attorney General Schneiderman in a statement. "People should not have to keep the day open, arrange for child care, and give up other opportunities without being compensated for their time."
Schneiderman called the practice "unfair," and in the April letter he referred to the toll on-call scheduling takes on employees: they "experience higher incidences of adverse health effects, overall stress, and strain on family life than workers who enjoy the stability of knowing their schedules reasonably in advance."
The nine other retailers who received the letter — American Eagle, Payless, Coach, Forever 21, Vans, Justice Just for Girls, BCBG Maxazria, Tilly's, Inc., and Uniqlo — all responded that they either did not use on-call scheduling or had eliminated the practice.
The letters were signed by representatives of the attorneys general of California, Connecticut, the District of Columbia, Illinois, Maryland, Massachusetts, Minnesota, New York, and Rhode Island.