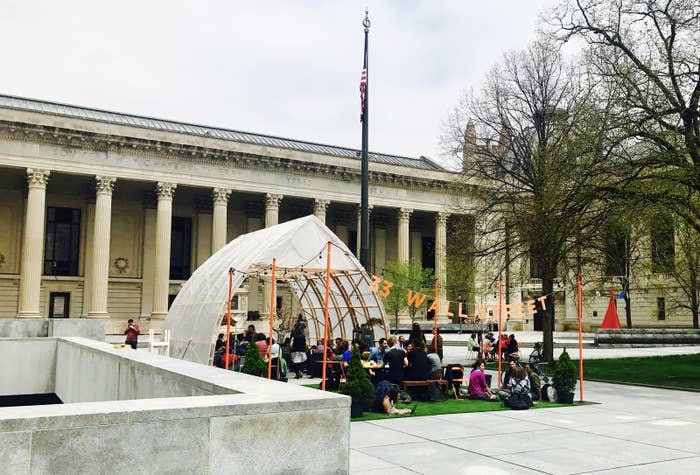 After eight days of hunger striking, Julia Powers says, with mild understatement, that she has felt "hungry, from time to time," but also "sustained" by the support of those who visit her union's impromptu encampment, built by engineering students near the center of Yale University's bustling campus.
Powers, along with seven other Yale graduate students, is eating nothing — and drinking only water — in an attempt to pressure the university's administrators into accepting the unionization of hundreds of the school's graduate students.
Congresspeople, clergy, and a sympathetic singer-songwriter have shown up to support the hunger strikers, who have now entered their second week of fasting.
Others, like the Yale College Republicans, have enthusiastically trolled them, organizing a barbecue nearby in the early days of the hunger strike. An anonymous Yale alumnus had a local pizza joint deliver the fasting students $200 worth of pizza.
"None of that particularly phased us," said hunger striker Charles Decker, who said he found it ironic the barbecuers set up their fragrant grilling station "fifty feet away from Woodbridge Hall, where the Yale administration sits and waits for the Trump administration to bail them out" of having to negotiate.
On Wednesday, Yale President Peter Salovey said doctors from the school's heath service had visited the hunger strikers. "I hope these individuals will decide to end their fast before medical intervention is needed," he said in an email to the Yale community. "Threats of self-harm have no place in rational debate when an established dispute resolution process still exists."
And as the hunger strikers enter risky medical territory, their opponents in the campus Republican chapter are dialing back on the barbecues.
"We're not giving any interviews at this time," a Yale College Republicans co-president wrote in an email to BuzzFeed News, "due to concerns for the physical safety of our members."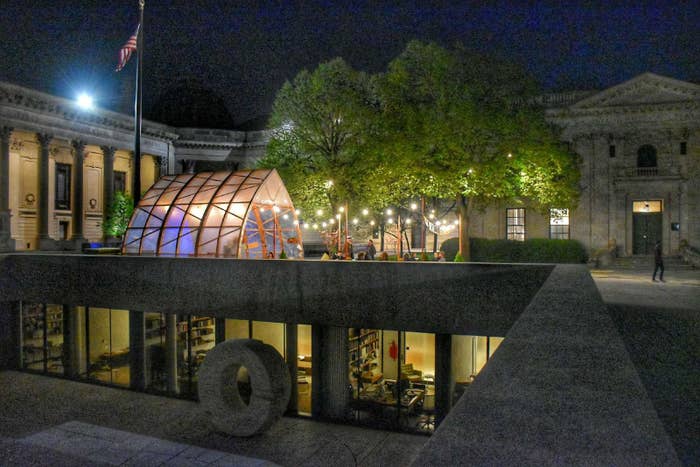 The effort to unionize graduate students at Yale is one of many currently taking place at universities across the country, made possible by a ruling last year that classified graduate students, who teach classes and do research, as both students and union-eligible employees of their university.
Yale administrators are currently contesting the organizing drive at their school, focusing their objections on the "micro-unit" approach employed by the UNITE HERE union. Instead of holding a single vote across all Yale graduate students, the union called for separate votes in nine individual academic departments.
In the elections, overseen by the National Labor Relations Board this February, eight departments voted to unionize.
"Yale appealed this decision because we are deeply troubled by the undemocratic method of department-by-department unionization," Salovey said in his email on Wednesday. He said the union's "non-inclusive strategy resulted in only 228 of the 2,600 Ph.D. students in the Graduate School casting eligible votes."
On its website, the union defends the strategy, saying it "means that the departments that want the union can have it, and those that don't, won't."
Yale has asked the NLRB to review the process, and the review is still pending.
But that review could be overtaken by events in Washington. Should President Donald Trump appoint conservative members to the NLRB, as he is expected to, most expect it to overturn last year's ruling that classified grad students as employees.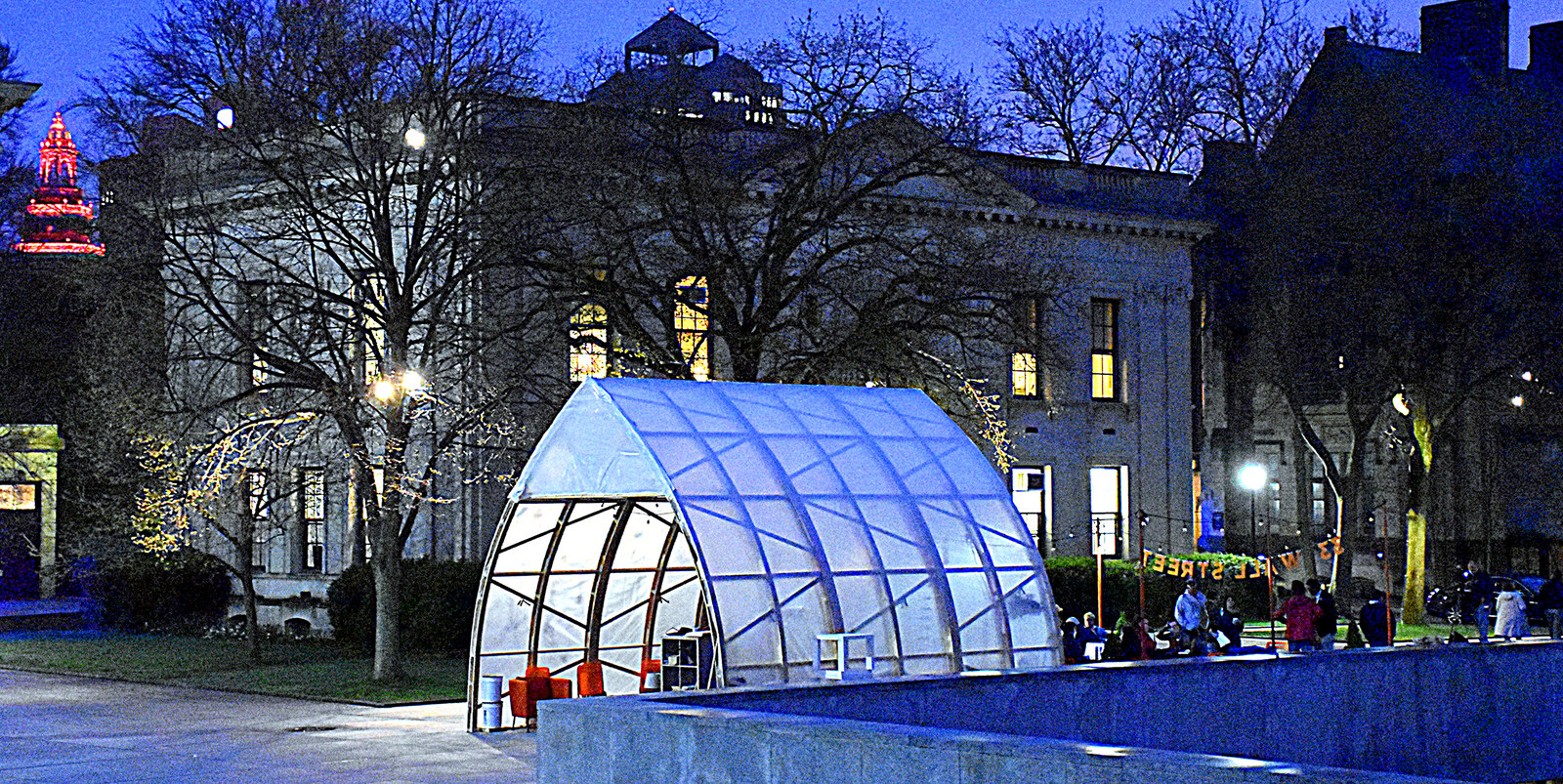 The hunger strikers want Yale to drop its objections before the Trump administration changes the rules, and say their hunger strike is intended to call attention to the school's delay tactics.
"We have been playing legally by the book," said Decker, "So if Yale doesn't want to negotiate with us, we're going to be as visible as we can."
And as they sit, hungrily, on a campus where classes have ended for the academic year, they have work to do. Powers has been grading the last of her students' media studies papers. "You can be remarkably clear-headed while you're fasting, as long as you're getting enough breath," she said. "I have lucid hours in the day."