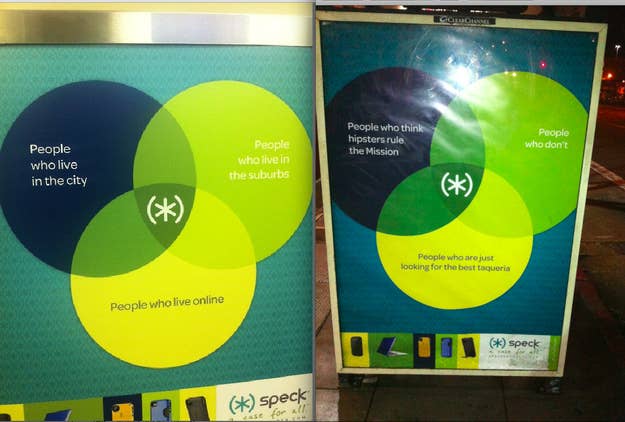 If you live in New York City, chances are you've seen these annoying ads for Speck smartphone covers. As you can see, they make zero sense. For instance, the "City People" circle intersects with the "Suburb People" circle.
And, beyond that, how the Hell do these ads sell smartphone covers?
The answer: They don't.