The New Lobster iPhone Case
Not waterproof. Salvador Dali would approve.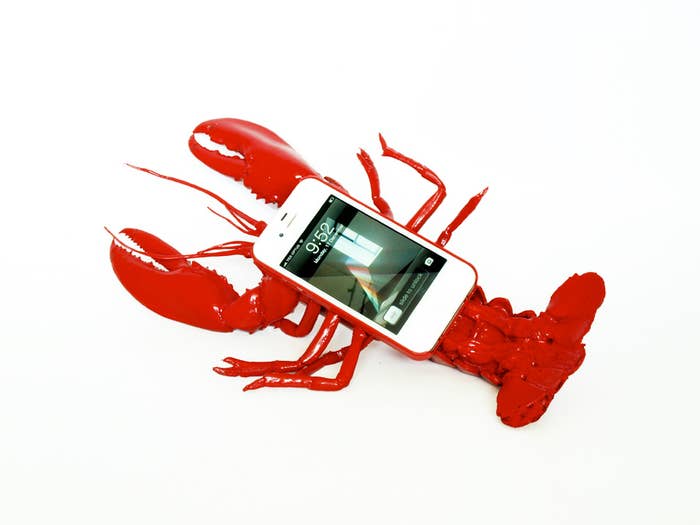 Sorry, extremely early adopters, it's only a concept piece by Melbourne based designer/maker Elliot Gorham.
Via Gorham's website:
Unlike the typical phone case, it doesn't offer functionality of protection and style. Its features include; camera incapability, ergonomically awkward, too big for your pocket or handbag and most importantly, it's ability to cause its users embarrassment.
The phone case is a commentary on both the curious nature of the mobile phone case industry and of the modern dependency and or addiction to mobile technology...
Instead of a locked 'out of sight, out of mind' approach, the 'Lobster Mobile Telephone Case' presents itself as a deterrent through its awkward and inoperative design. Resulting in minimal enjoyment of function, zero fashion credibility and lastly, reduced mobility for the user.
Like most mobile phone cases, it does offer the illusion individualism.
Gorham was inspired by Dali's famous 1938 sculpture, Aphrodisiac Telephone.
I know there are some Apple fanboys out there breathing heavy and drooling.
More photos below.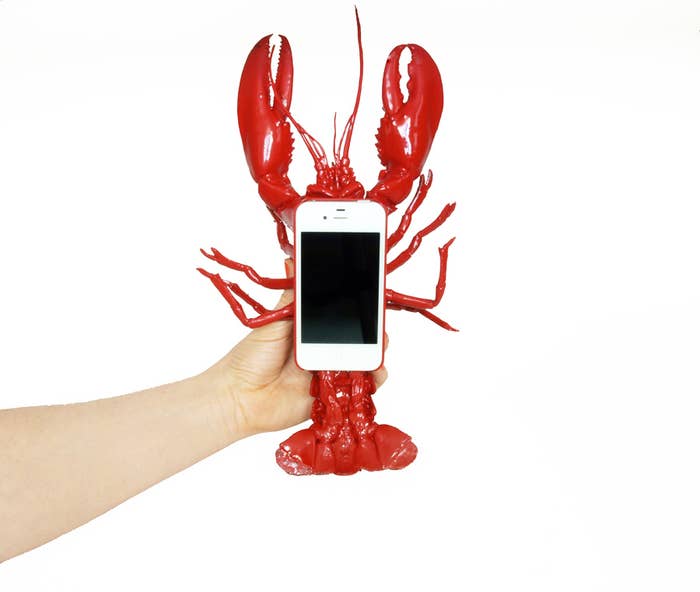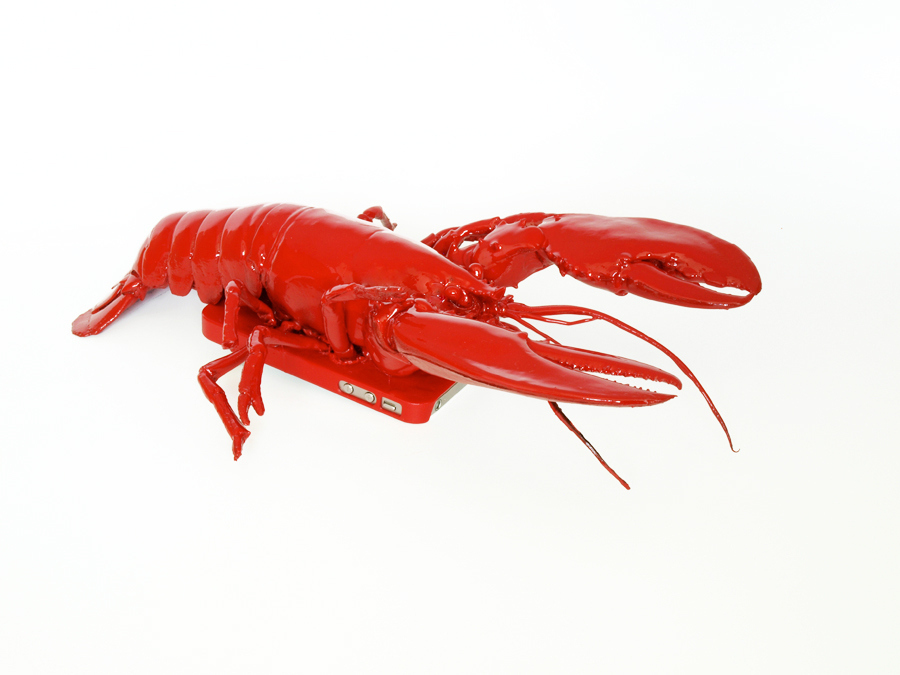 The Best Ad Blogger in the World™ (™ pending), which is akin to being the best ice hockey team in Paraguay, but there it is. I rant about ads, good and bad. SEND ME TIPS: copyranter@gmail.com

Contact copyranter at mark.duffy@buzzfeed.com.

Got a confidential tip? Submit it here.