The Hippest, Coolest Gun Control Ads Of The Last 15 Years
The industry loves to make them; their impact isn't clear.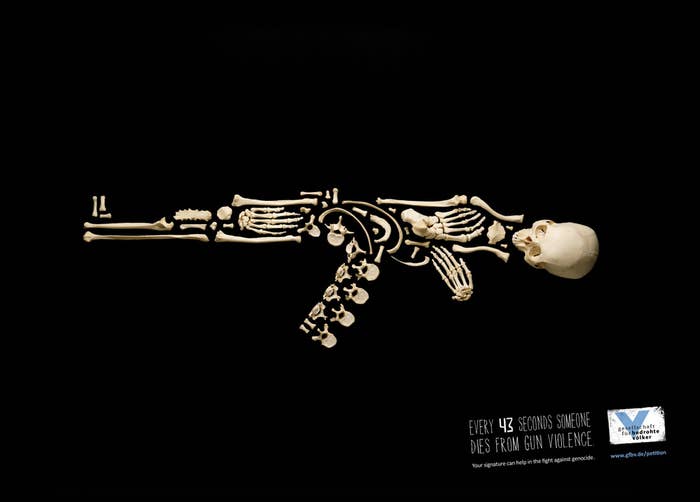 It's a perfect match.
Nonprofit gun control organizations want to make a big splash via advertising, but don't have ad budgets.
Ad agencies want to put something in their portfolios other than boring bank ads, over-produced car commercials, and fast food photography.
The result: agencies fall over themselves to do edgy pro bono PSA work to help polish their images. This is not an exaggeration, this is the process.
And now, with the Obama administration committed to passing gun control measures, I expect to see some big name ad creatives producing some memorable/shocking/explosive advertising in the coming months. It's often memorable; it may well also be pointless.
That's because unfortunately, this is an issue where advertising is almost irrelevant — whether it be pro- or anti-gun ads — because most Americans are already 100% sold, one way or the other. You're not trying to convince them to try a new toothpaste.
It's not just guns. This is a problem with a lot of public service advertising. Unless it's addressing a very specific issue or a specific time-sensitive law (like these Amendment One ads via North Carolina), it just doesn't seem to work.
For instance, despite spending a few billion dollars on anti-drug ads in the last three decades, the U.S. government has done little to curb teenage drug use.
Which brings us to these slick gun control ads of the past that, probably, did little more than win the ad agencies lots of awards.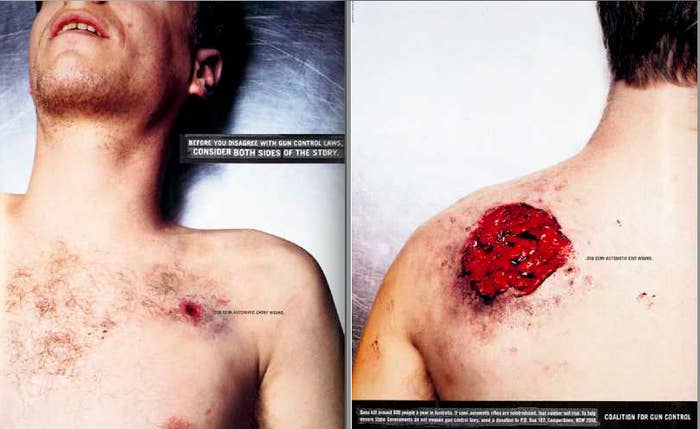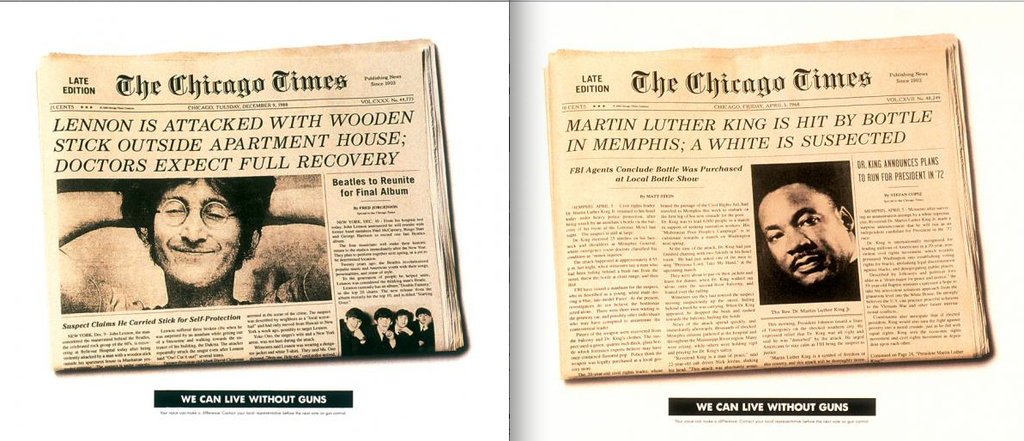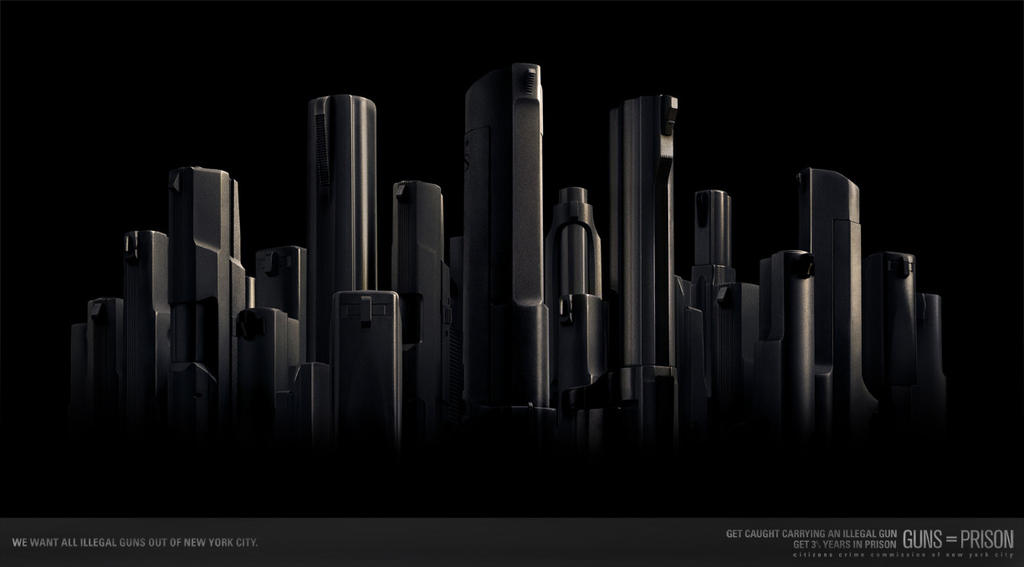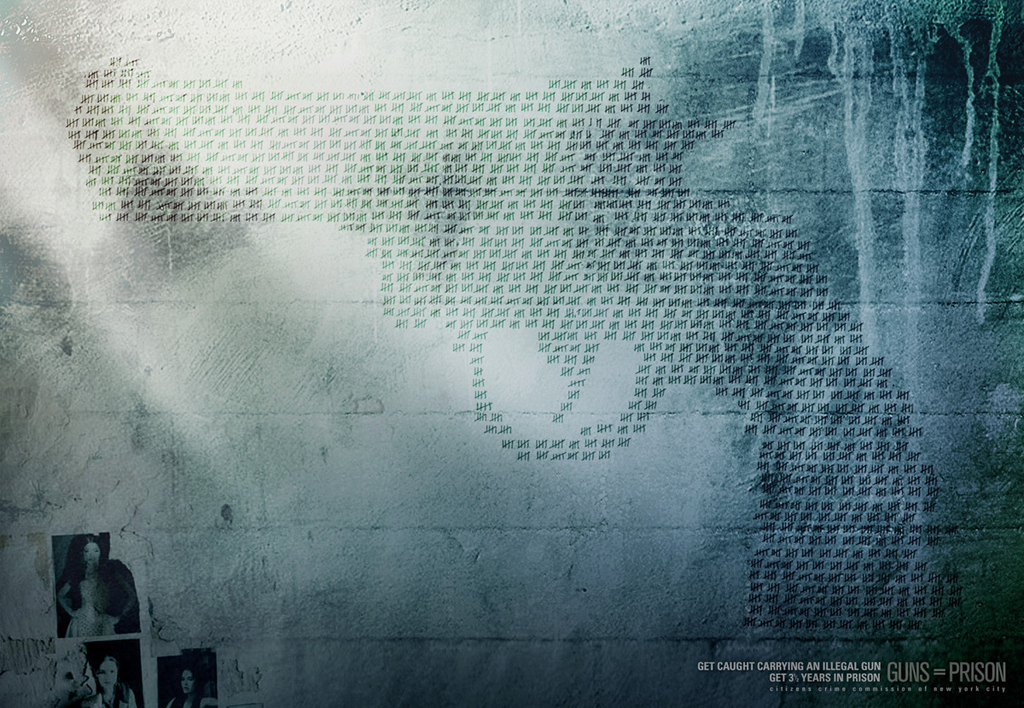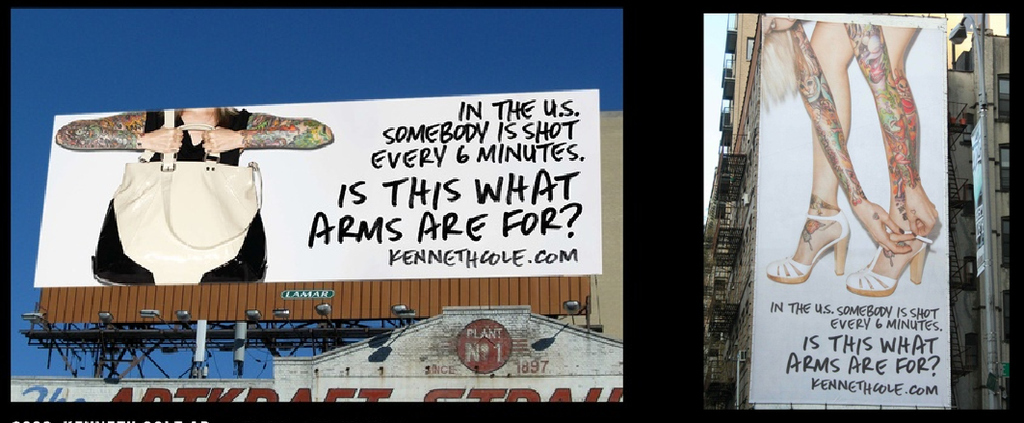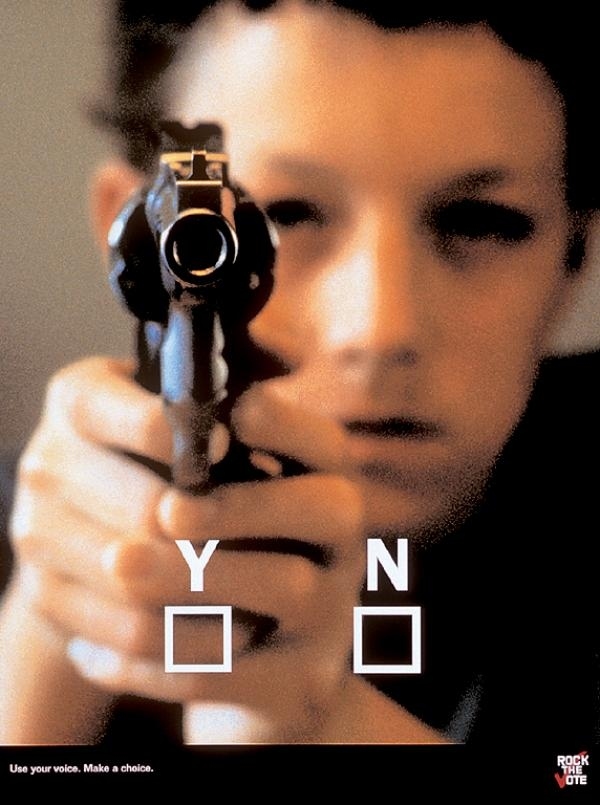 The Best Ad Blogger in the World™ (™ pending), which is akin to being the best ice hockey team in Paraguay, but there it is. I rant about ads, good and bad. SEND ME TIPS: copyranter@gmail.com

Contact copyranter at mark.duffy@buzzfeed.com.

Got a confidential tip? Submit it here.