The Best Political Slogan Ever
By a Republican Minnesota state senator, in 1903.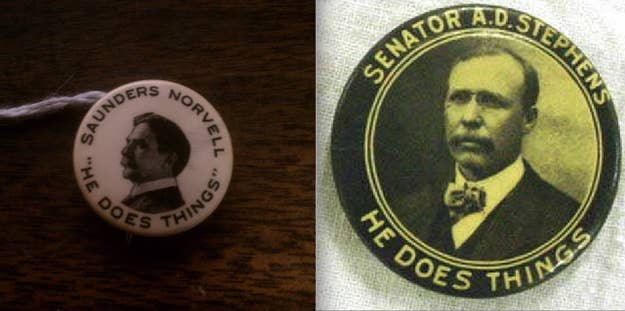 But, did Stephens steal it from Saunders Norvell?

To Google.

Stephens was a state senator from 1903-1910 (link).

Norvell, a Democrat, used the slogan when running for city council and/or mayor in St. Louis around 1913 (link).

So, checkmate for Stephens.
Plus the unnecessary quotation marks on Norvell"s button are embarrassing.

Images via reddit. 'Journalism' by copyranter.