The Best Political Slogan Ever
By a Republican Minnesota state senator, in 1903.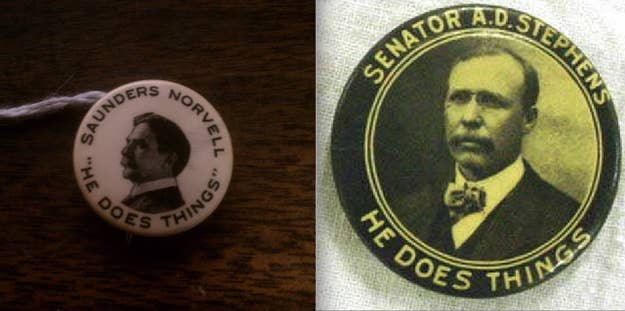 But, did Stephens steal it from Saunders Norvell?

To Google.

Stephens was a state senator from 1903-1910 (link).

Norvell, a Democrat, used the slogan when running for city council and/or mayor in St. Louis around 1913 (link).

So, checkmate for Stephens.
Plus the unnecessary quotation marks on Norvell"s button are embarrassing.

Images via reddit. 'Journalism' by copyranter.
The Best Ad Blogger in the World™ (™ pending), which is akin to being the best ice hockey team in Paraguay, but there it is. I rant about ads, good and bad. SEND ME TIPS: copyranter@gmail.com

Contact copyranter at mark.duffy@buzzfeed.com.

Got a confidential tip? Submit it here.