Virgin Founder Richard Branson Demands Virgin Mobile Pull Christmas Joke
The questionable image was seen yesterday on BuzzFeed after it was published on Virgin Mobile's homepage. Updated: Virgin Mobile disavows the ad.
UPDATE: Virgin Mobile USA head of brand marketing Ron Faris emails: This was a rogue post by an external agency that was not approved by the Virgin Mobile USA brand marketing group. We have since spoken to our outside agencies and reinforced our company policy. In no way does Virgin Mobile USA support sexism or domestic violence. Our efforts towards eradicating youth homelessness clearly reflect the types of issues we tackle in the face of adversity. We apologize deeply to anyone who has been offended by this posting. It was removed early this morning.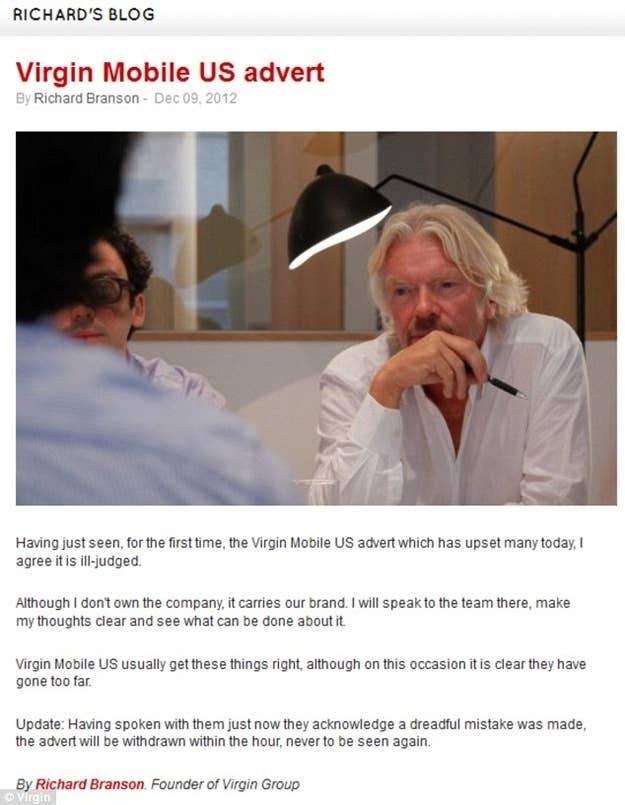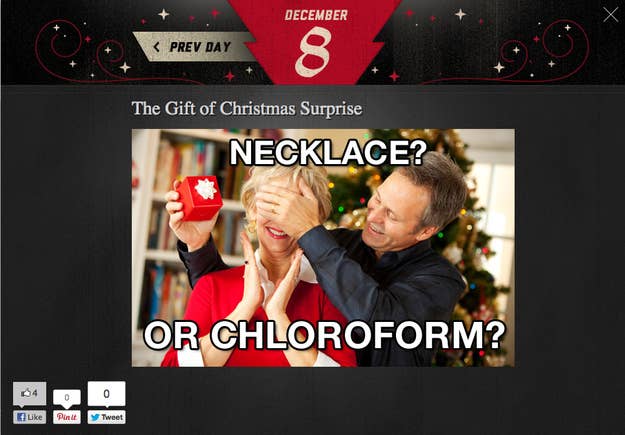 The Best Ad Blogger in the World™ (™ pending), which is akin to being the best ice hockey team in Paraguay, but there it is. I rant about ads, good and bad. SEND ME TIPS: copyranter@gmail.com

Contact copyranter at mark.duffy@buzzfeed.com.

Got a confidential tip? Submit it here.