Mocking Lined Up Apple Addicts Is Red Hot
Samsung does it again in their latest perfectly-timed ad. But they're not the only advertiser trying to springboard off of the world's leading company.
Samsung yesterday released its second video set amidst the oft-mocked Apple store fanboy/girl line.
It's an improvement over the first one, for the Galaxy Note, which aired during the last Super Bowl, and was a steaming pile of overproduced crap.
The new ad better focuses on the advantages of the Galaxy S III over the iPhone. It's quite harsh on hardcore Apple users, which is fine, because they're not going to switch anyway.
But, the copy is weak. The stuff coming out of the the fanboys/girls' mouths is so forced. And how many "Samsung" mentions are jammed into the 90 seconds? I lost count.
Still, it's got a couple of zingers The money line: "This time were finally getting everything we didn't get last year." And the Samsung guy holding a spot for his parents — ouch, big-hurtin' put on the cool kids.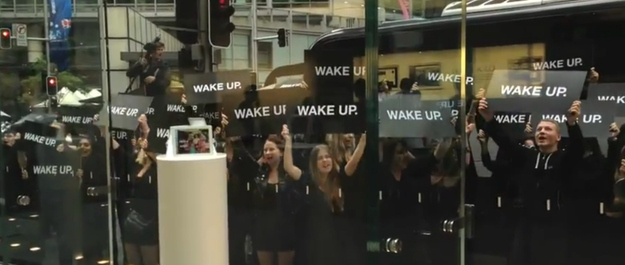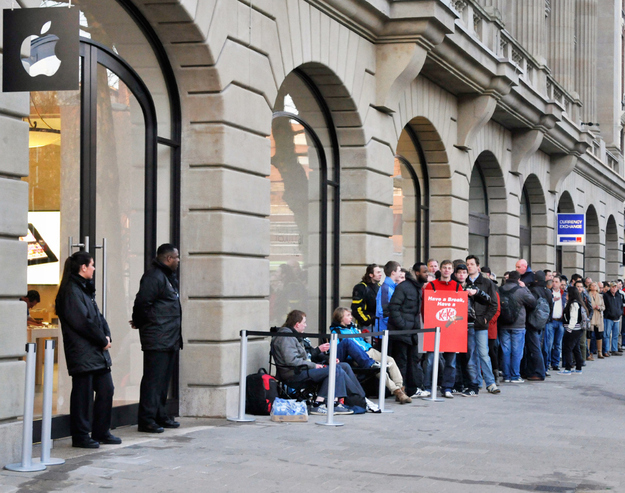 The Best Ad Blogger in the World™ (™ pending), which is akin to being the best ice hockey team in Paraguay, but there it is. I rant about ads, good and bad. SEND ME TIPS: copyranter@gmail.com

Contact copyranter at mark.duffy@buzzfeed.com.

Got a confidential tip? Submit it here.