New York City's "Vote With Your Gum" Election Results
Predictable.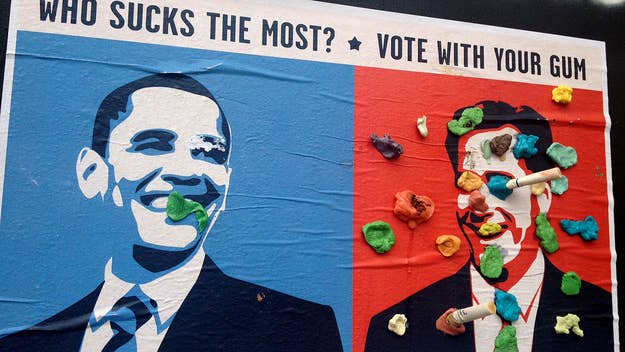 This project, an idea that was first hatched before the 2008 Presidential election, just started again at the end of last week. These are the early results. Take note that a few pieces have been removed from the Obama side. Bonus: a poster in Davis, CA below.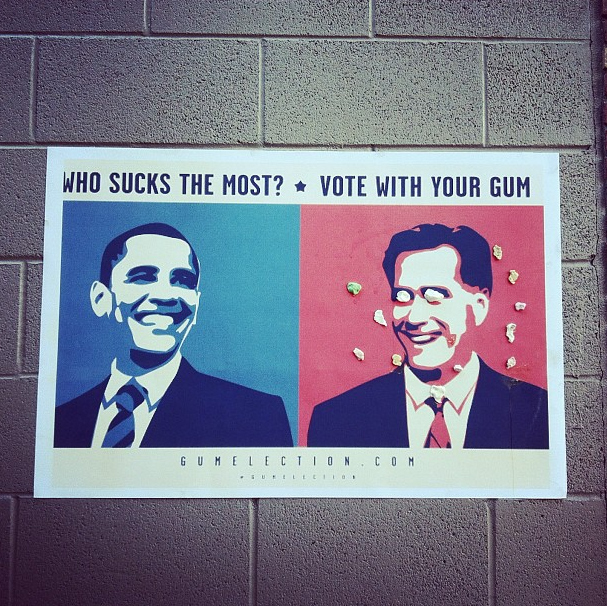 The Best Ad Blogger in the World™ (™ pending), which is akin to being the best ice hockey team in Paraguay, but there it is. I rant about ads, good and bad. SEND ME TIPS: copyranter@gmail.com

Contact copyranter at mark.duffy@buzzfeed.com.

Got a confidential tip? Submit it here.